New for this year (2020), we are pleased to announce the Super Yoga Breeches, aka Ennie. These pants combine the styling of the previous ever popular models from For Horses.
The Ennie breeches sport back pockets like the Minnie breeches. However, just like the Remie breeches, the knee grip silicone is seamless and stickier. Simple innovation is what makes FH stands out. On that front, For Horses does not disappoint. Rather than bringing out a confusing array of 20 different models, they come up with one winner.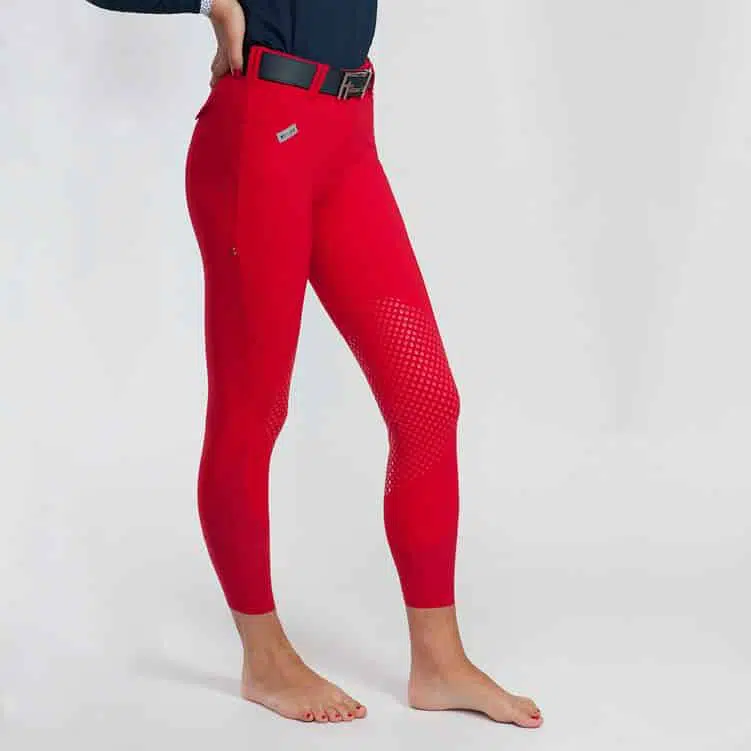 WEF 2020 Report for Ennie
These new "Ennie" breeches have quickly become the new favorite "must-have FH pants". Riders love the super stretch feature along with the slimming look.
When they were first introduced in January 2020 during Week 4 of WEF, we were sold out in 3 days! That is how well received this new model has become.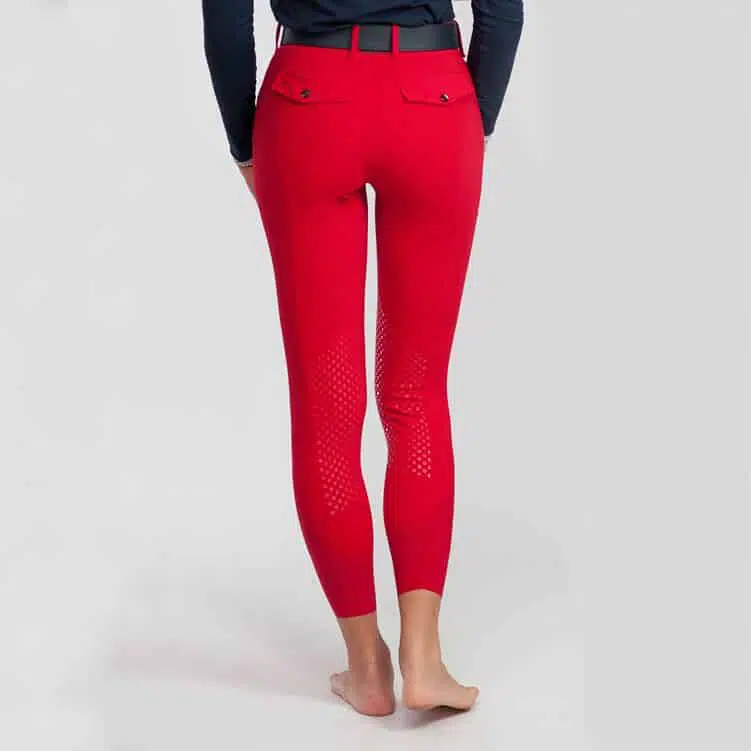 New Show Shirts for 2020 by For Horses
A small but delightful collection of show shirts has been added for the new 2020 season.
It is a good mix of short sleeve and long sleeve styles. While we are in love with all the FH clothing, our favorites color is the Light Blue Pois. The Navy Bit pattern shown below is absolutely fantastic
Alzira LS Show Shirt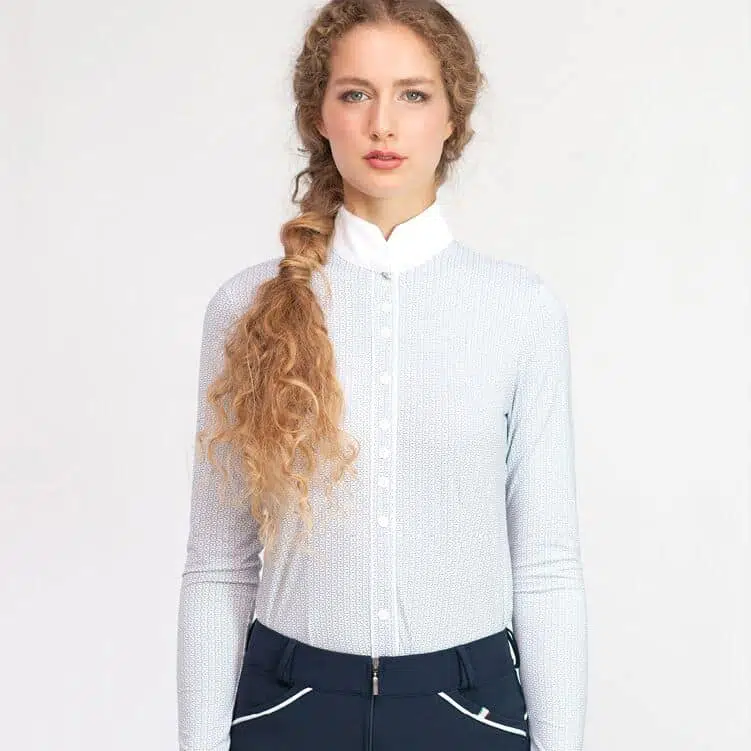 Short Sleeve Show Shirt with White Placket "Gloria" with Navy Bit Pattern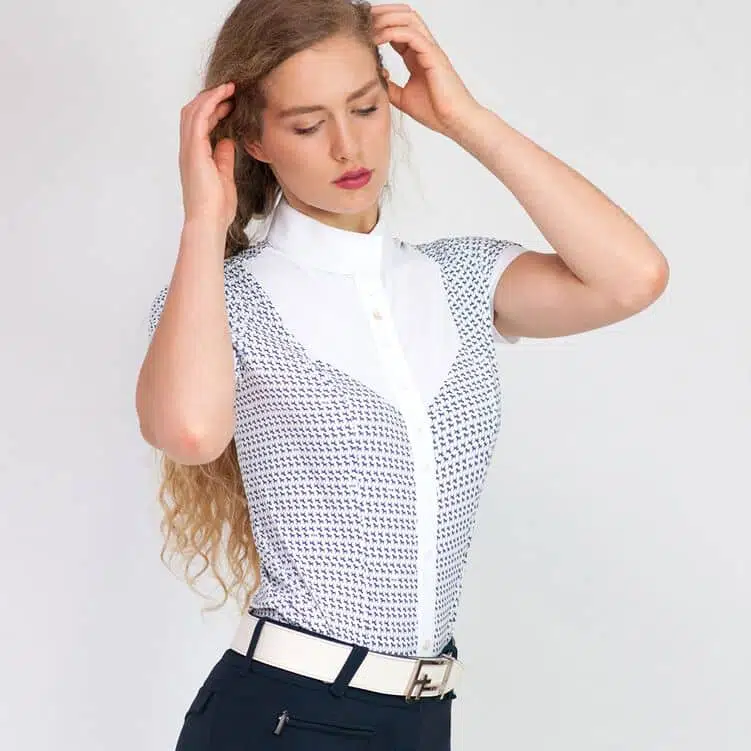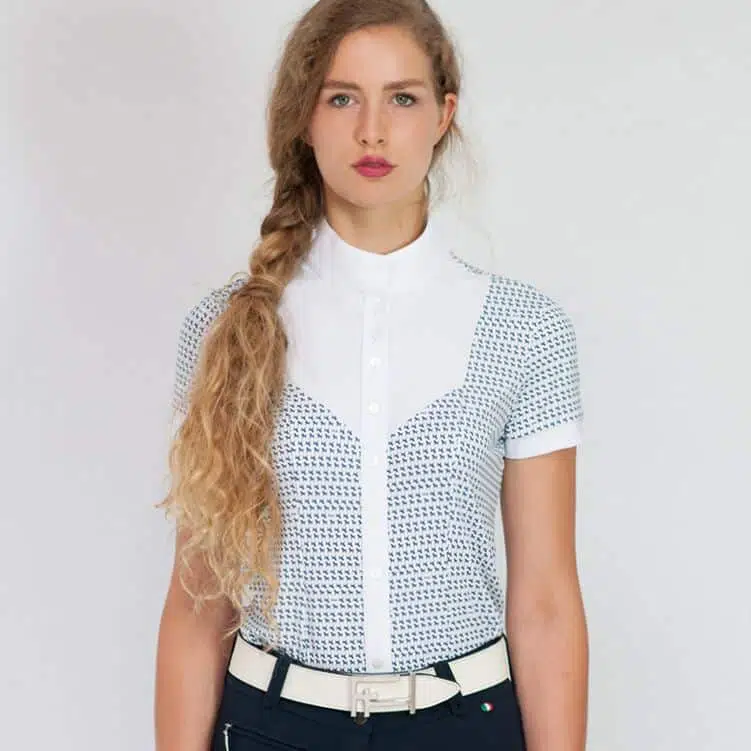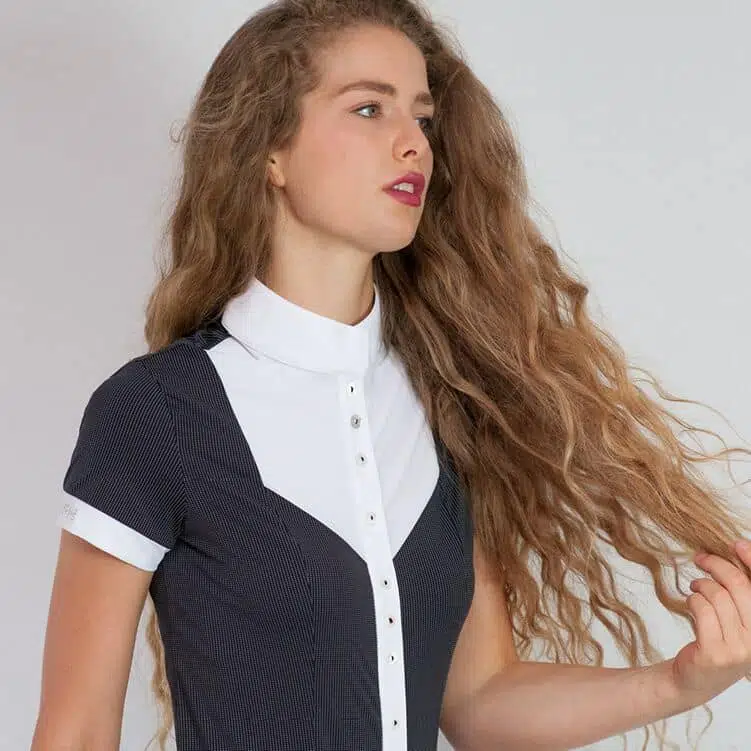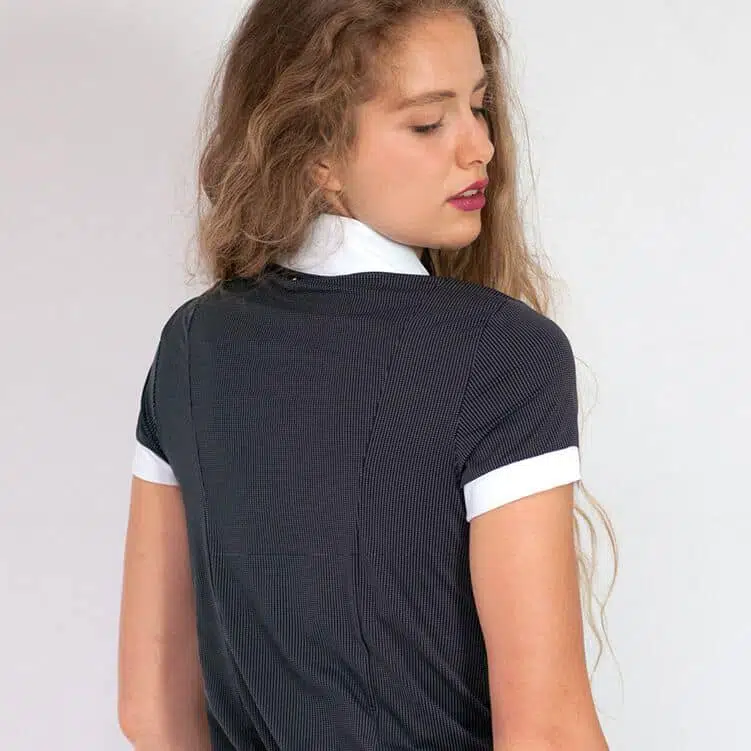 This new beautiful shirt "Gloria" is available in the Navy Bit, Navy and Black Pois colors. Introduced during Week 5 of WEF2020, this has quickly become a bestseller.
Ultra Light Perforated Cooling Long Sleeve Classic Show Shirt "Elisabetta"
A delightful and classic addition to the For Horses collection for 2020. This shirt is only available in White. Like all the For Horses products you have come to love, this is an easy-wash shirt.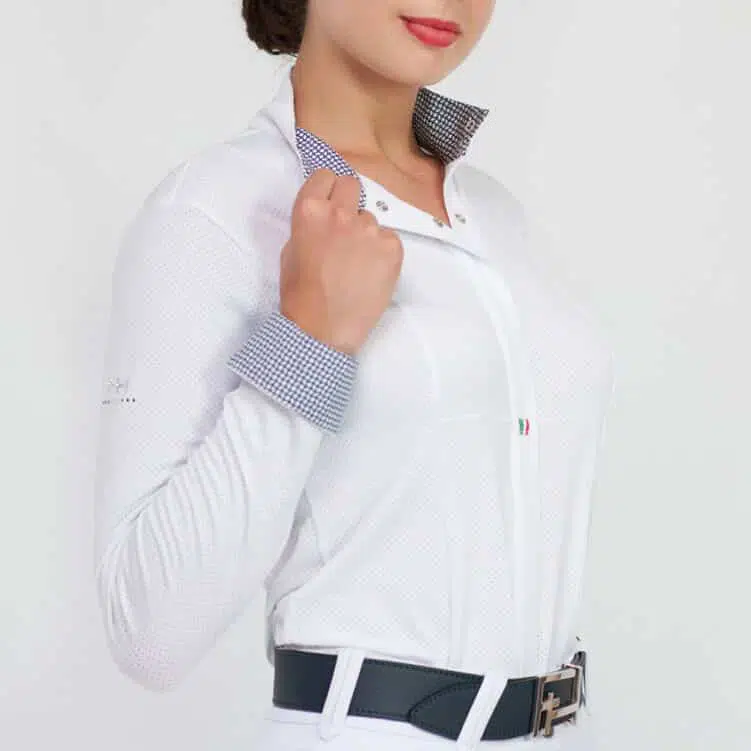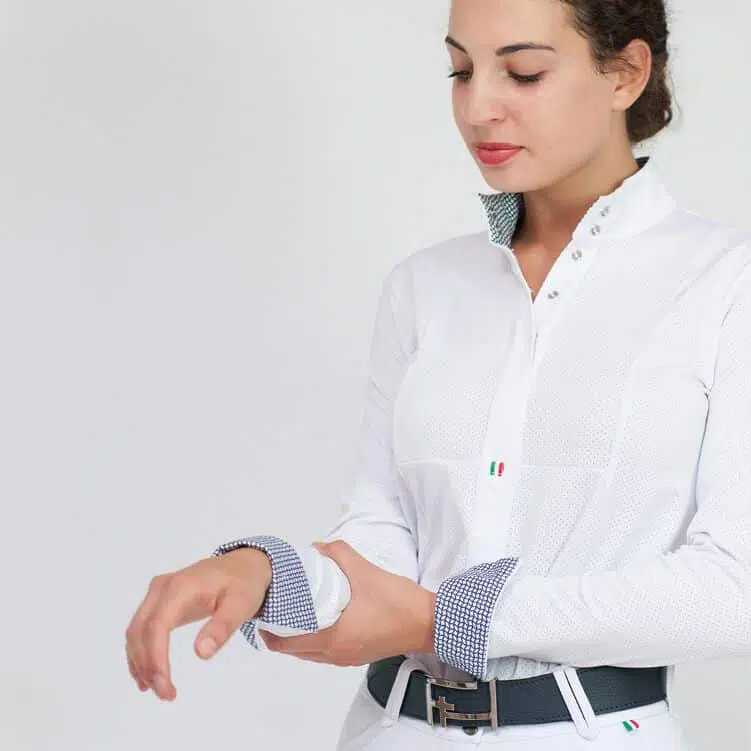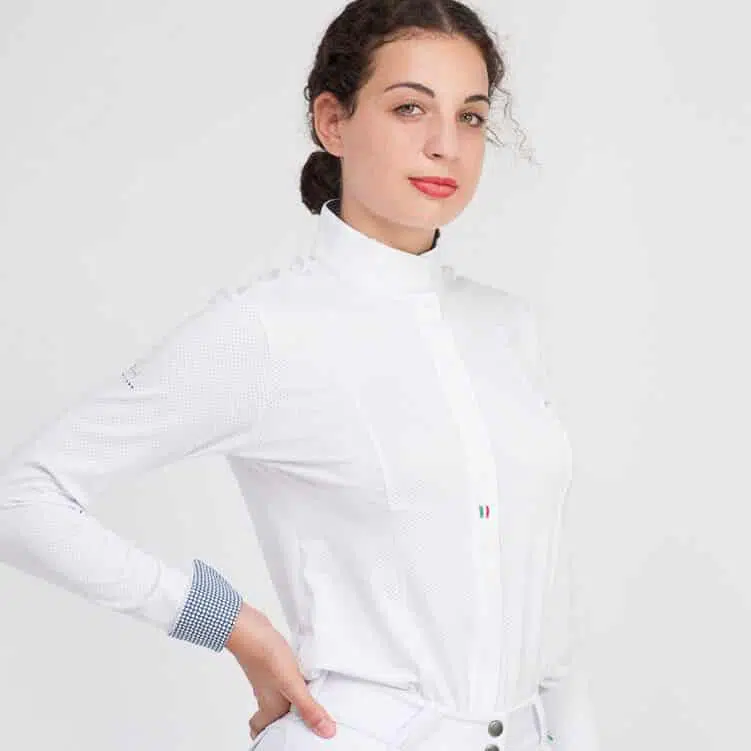 Short Sleeve Classic White Show Shirt with Perforated Fabric and Hidden Zipper "Maia"
Short Sleeve Show Shirt "Emie"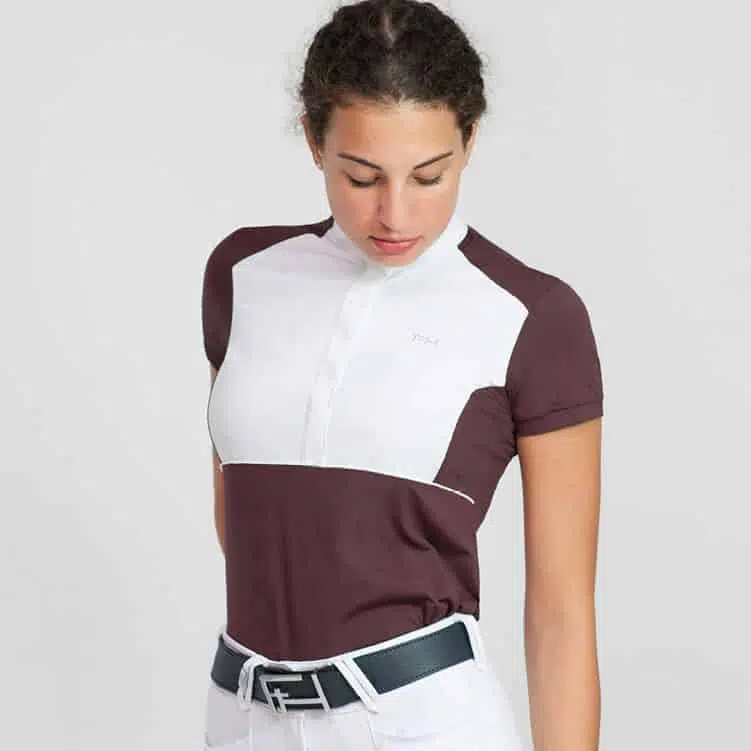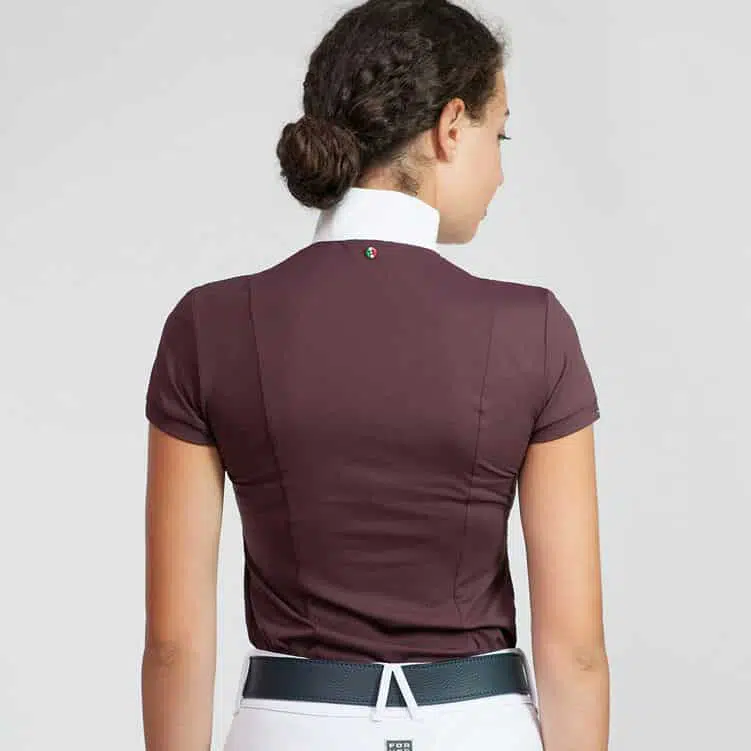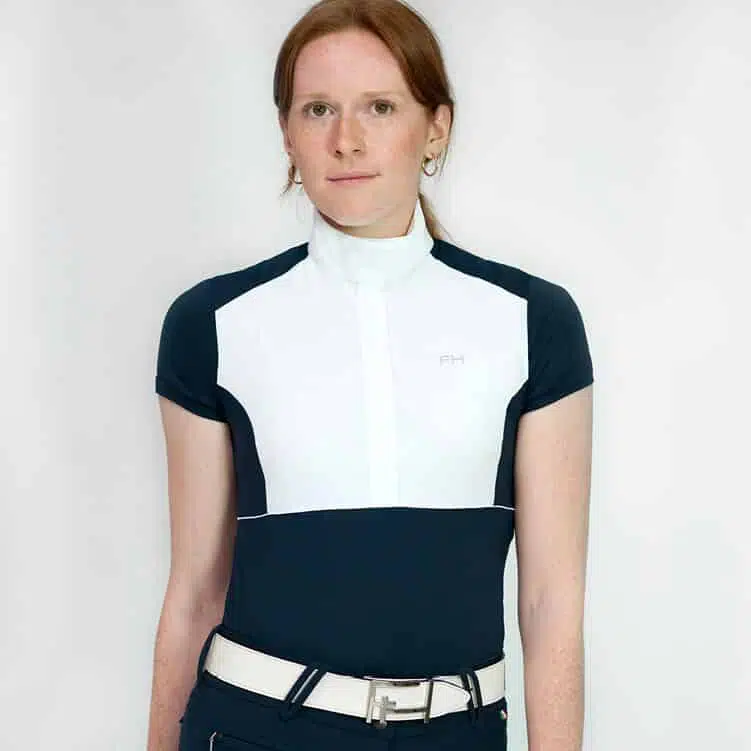 Give Us Your Feedback!
So, there you have it. The main 2020 collection from For Horses for women's riding wear. Which pieces do you like the best? How would you match it up? What is your favorite show shirt for the season (you can have more than one :)). Write below in the Comments. We would love to hear from you.