We are super excited about the new products from For Horses for the new 2020 season. With an emphasis on design simplicity and high performance fabrics, For Horses has outdone all the other big equestrian brands in a big way. In this post, we list the new products for the 2019-2020 collection from For Horses.
Once again, instead of creating a wide collection, FH introduces just 2 or 3 pieces to each line up. One of the ways FH contrasts with other equestrian apparel manufacturers is the once-a-year collection. Other brands often introduce Spring, Summer, Flash, Fall-Winter collections. The end result is a cluttered collection with no coherent sense of design or direction. The several different collections each contain 30-40 different items, thereby causing much confusion in the minds of the customer.
Ladies Short Sleeve Show Shirt with White Placket "Gloria"
This is a simple show shirt with some cute details. Once again, the emphasis is on simple. While introducing a cute horses pattern, FH has changed the show shirt game entirely. We received this 2 weeks ago and it is already sold out.
The white placket makes it suitable for show use in jumper and hunter rings.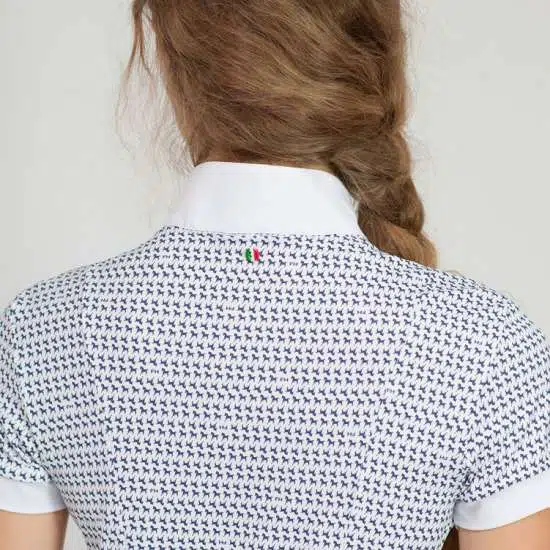 Ladies Short Sleeve Mesh Honeycomb Competition Shirt "Maia"
Another simple but very functional addition to the already impressive FH portfolio. The "Maia" is made from "honeycomb" fabric to allow for maximum ventilation. The shirt also sports a quarter zip.
Ladies Ultra Light Yoga-Pant Like Knee Patch Breeches with Flap Pockets "Ennie"
Just when you thought the FH breeches could not get any better! The "Ennie" came in 2 weeks ago and is already sold out. Not only are the "FH" diehard fans asking for more of these breeches, people that are new to the FH brand are loving it as well. The "Ennie" combines the style and design elements from both the original "Minnie" model and the "Remie" model. The back pockets are a nod to Minnie, while the seamless silicone grip is derived from the "Remie". Needless to say, our customers are in love with this new model. This one is receiving rave reviews, even from customers that were previously skeptical of FH breeches.
One notable difference is the use of newer and smoother fabric in the "Ennie" breeches.
It is available in Black, Navy, Dove Grey, Beige and Red so far. More colors (Dark Grey and White) are expected to arrive soon.
Ladies Short Sleeve Show Shirt with UV Protection and Contrast Piping "Emie"
Another beautiful addition to the 2019-2020 collection, the "Emie" sports a white placket.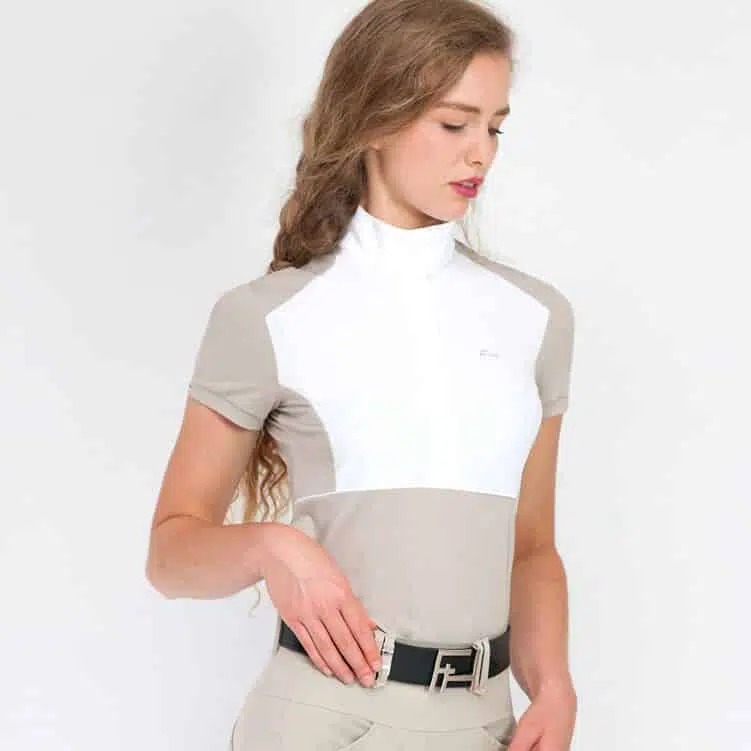 Girls Lightweight Short Sleeve Show Shirt with Pony Details "Arietta"
Just one new shirt for the girls this year, but this has to be the cutest show shirt ever produced! Just look at the minute horse details.
Girls Lightweight Short Sleeve Show Shirt with Crystal Details "Molly"
Technically the "Molly" shirt is not new. It is part of the regular FH collection. However, 3 new colors in this shirt are being introduced: Navy Lucky, Navy Horses and Merlot.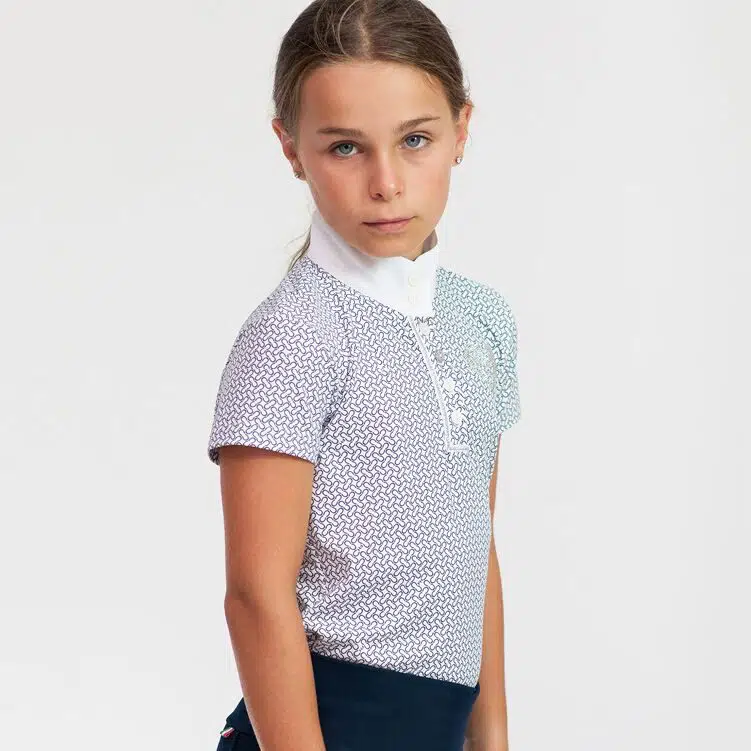 Girls Technical Show Jumping Breeches with Piping Details and cellphone pocket "Betty"
Another super pretty pair of breeches for the girls. These are available in Size 6 through 16 in Beige, White, Navy and Bordeaux colors.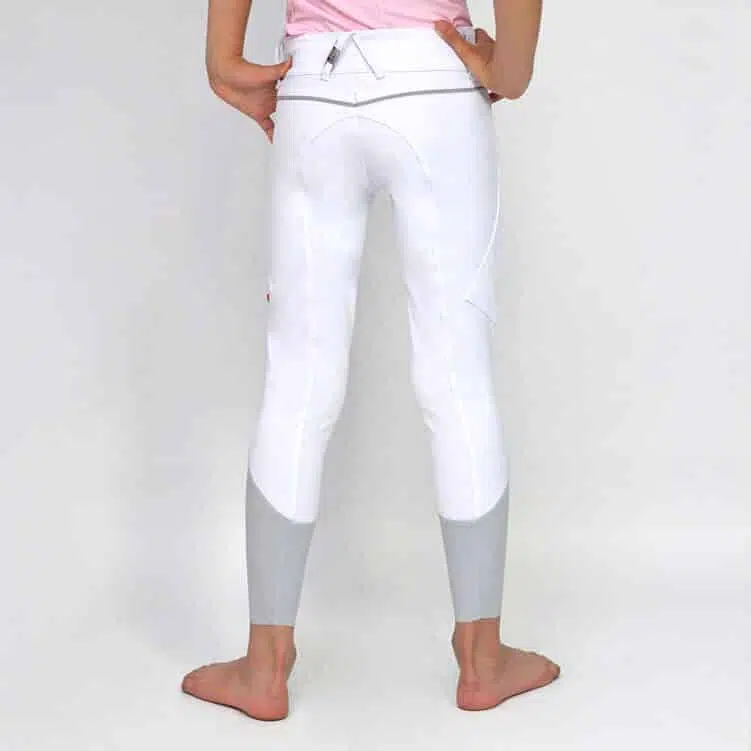 Conclusion
We covered the handful of new shirts and breeches for the new 2019-2020 For Horses Equestrian Apparel collection. We hope you like these designs. It is only Week 5 of WEF and we are sold out on most of these items already.
Have you purchased any of these from our online store or from our WEF and Wellington locations? What do you think? We would love to hear your thoughts. Leave a comment below.