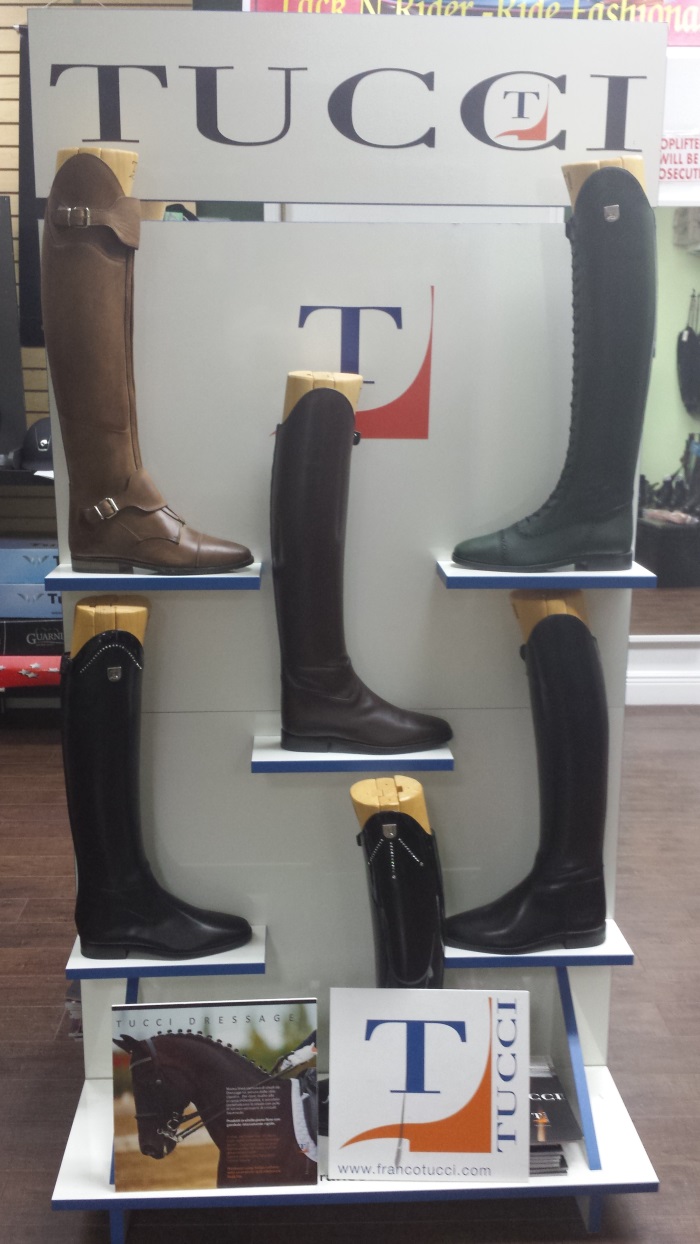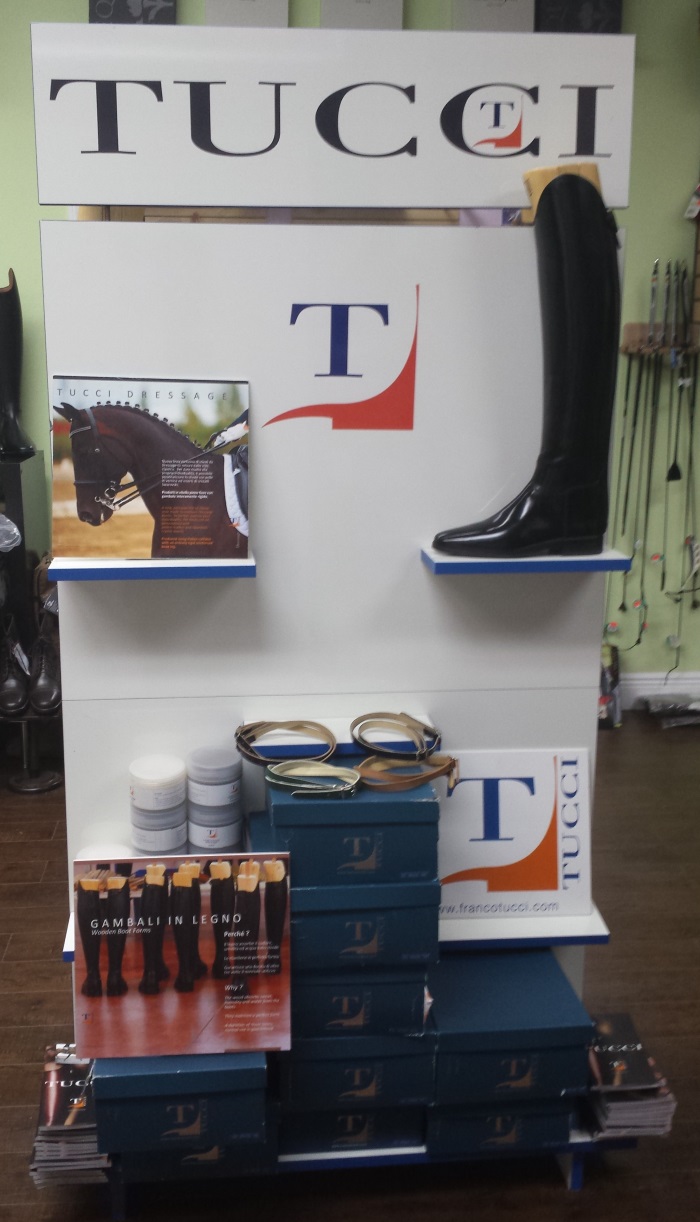 When it comes to tall boots, there is one brand that is better respected than others. That brand is Tucci. Tucci has consistently made the best riding boots. Their expertise in manufacturing riding boots is unparalleled. Tucci boots are comfortable, stylish and built to last.
That is why TACKNRIDER is proud to announce our new partnership with Tucci. We are now offering Tucci dressage boots.  For anyone wishing to order custom tall boots, we welcome you to stop by the store. Or call us at 561-651-0770.  Tucci's dressage offering is new relative to their famous jumping tall boots. Please note that these boots are made-to-measure and not ready-to-wear. There is a turnaround time of 6 to 8 weeks for these made-to-measure boots.
According to Tucci's website:
"A new, exclusive line of classic style made to measure Dressage boots.To further express your indiiduality, the boots can be personalized with patent leather and crystal inserts.Produced using Italian calfskin with an entirely rigid reinforced boot leg."
Below, we offer you some views of the Tucci collection for dressage. These boots cover both field boots and show boots.