Week 1 through Week 12 of the Winter Equestrian Festival (WEF) 2014 passed by in a blitz. That is how busy we were at our three locations (WEF Showgrounds, the Stadium at PBIEC and the TACKNRIDER store). Before the season started, we had a somewhat expectation of how busy we would be. Oh Boy…we were wrong! We were caught off guard with the amount of traffic and business we received.
This season, by far, has turned out to be the busiest for TACKNRIDER. For that, we are thankful to our customers. We thank you for supporting our business. We will continue to bring you delighting products and services. We have enjoyed a lot of 'firsts' this season, notable among them:
New Website, www.tacknrider.com launched with a compelling interface and easy to shop.
New State-of-the-Art mobile showroom trailer at WEF Showgrounds.
New offering of custom Tucci Dressage Boots.  We are pleased to partner with a reputable name as Tucci for custom dressage boots.
New Print Catalog
What began as a series of unknowns, has now ended with a bang. Let me correct that…it has not quite ended. The momentum continues as our customers return back to their home bases. They continue to place phone orders and online orders. We have seen a dramatic increase in store traffic as well.
While I would like to write in more detail about all the 12 weeks of this season, that will have to wait. Let me re-cap by bringing you some highlights from the WEF season, both in terms of products and the experiences of our customers.
1. Freejump 
It has been a hit season for Freejump. For the first time, Freejump received full exposure at WEF directly from us. The Freejump Soft Up Pro Stirrups were so popular we ran out of them 3 times. We had pre-orders for customers clamoring to get them.
Freejump Soft Up Pro Stirrups are not only important for safety, but comfort and performance as well. We had first time Freejump customers returning to buy more pairs of stirrups.
Along with the stirrups, the Free Jump Liberty XC Boots and Free Jump Liberty Boots sold exceptionally well. Riders of all levels took well to adopting Free Jump in favor of traditional tall boots. Obviously, the Freejump Liberty Boots do not drop or bunch up like tall boots. They retain their fit and are the most comfortable pair of boots and chaps. Our customers repeatedly told us their experience with the Free Jump Liberty Boots was unlike any other. They felt like riding in a "second skin".
Here are some pictures of our happy first time Free Jump Boot customers. Almost all of these riders were so pleased with the comfort and look of these boots, they wore them right away for riding.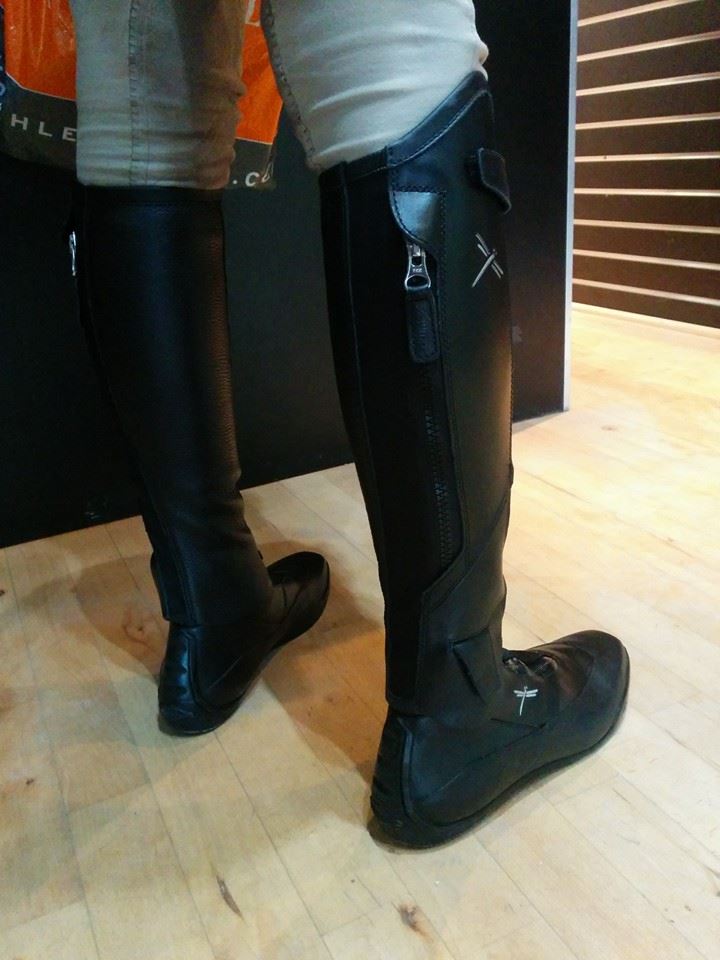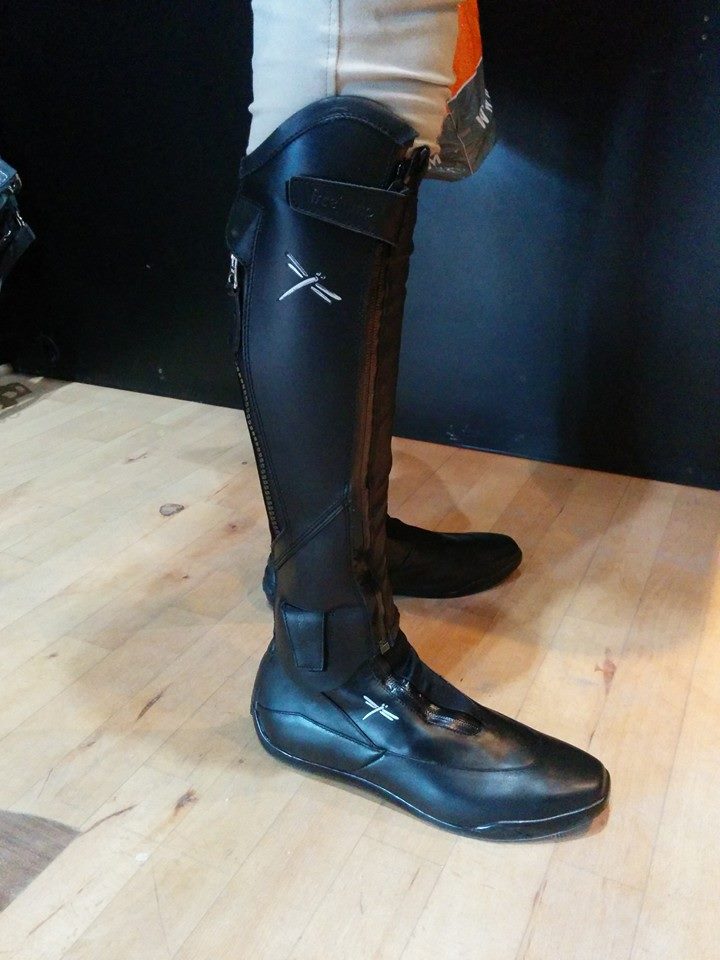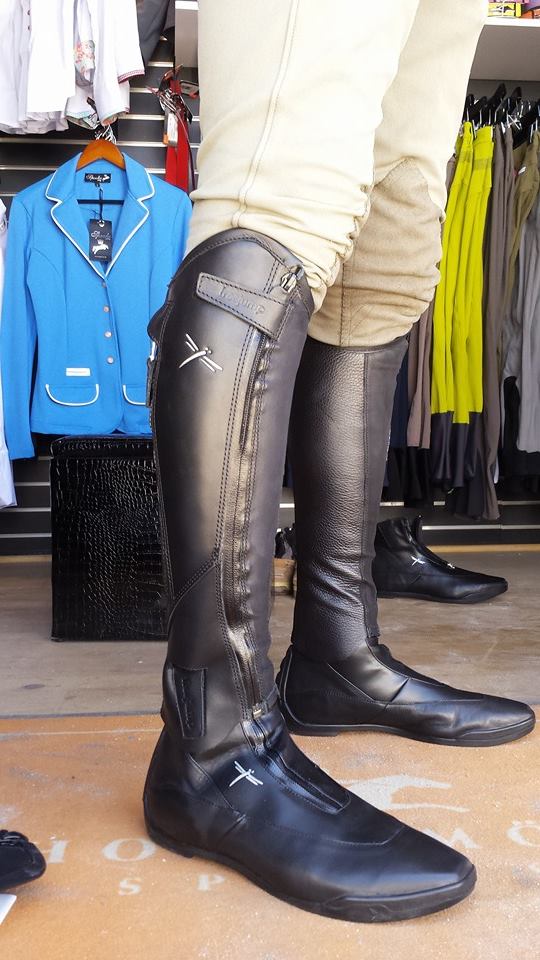 Many customers opted for the Free Jump Liberty Boots and the Freejump Liberty XC Chaps. This gives them the best of both worlds. They can use the Liberty XC Chaps for everyday and wear the Liberty Air Chaps for show use.
2. Fior Da Liso
One of the biggest and most surprising hits of this season were the Fior Da Liso shirts. Our customers will tell you they absolutely love the designs and colors of these shirts. They have a flattering fit, perfect for riding and also for going out at night. Such is the appeal of these shirts, that we never sold just 1 shirt. Customers wanted as many different styles as possible. Particularly, the Emma, Raphaela, Sara and Arianna were immensely popular. These shirts offer a classy look with so many patterns. The large selection of colors and patterns allows individuality to shine. Check out our Facebook page to see some of our happy customers wearing these beautiful shirts.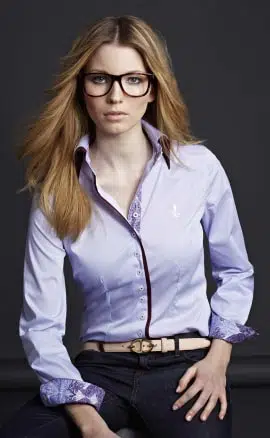 3. KEP Italia
We introduced KEP Helmets at WEF2014. We have had a great response. These helmets are Made In Italy. They are considered the safest helmets in the riding industry. The KEP Italia helmets have the prestigious PAS015 certification, the only riding helmet to receive this. To me the best part of the helmet is the ultra light weight. It is almost like wearing a hat. You will not feel like you have a helmet on. Just like Samshield Helmets, the liners are removable, washable and replaceable.
Here is a picture of Laura in her KEP Italia helmet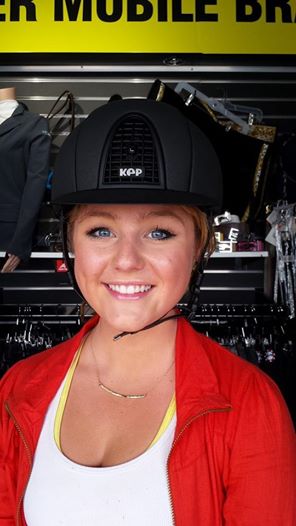 4. For Horses
This smaller Italian name has made a big splash at WEF with their innovative fabrics and styling. The For Horses Collection includes Show Jackets for Ladies and Men, Show Shirts and Show Breeches. Quite a few of our customers were so pleased with the For Horses breeches, they said "it is like wearing nothing at all". Stay tuned as we will be adding the entire For Horses line up to the website soon.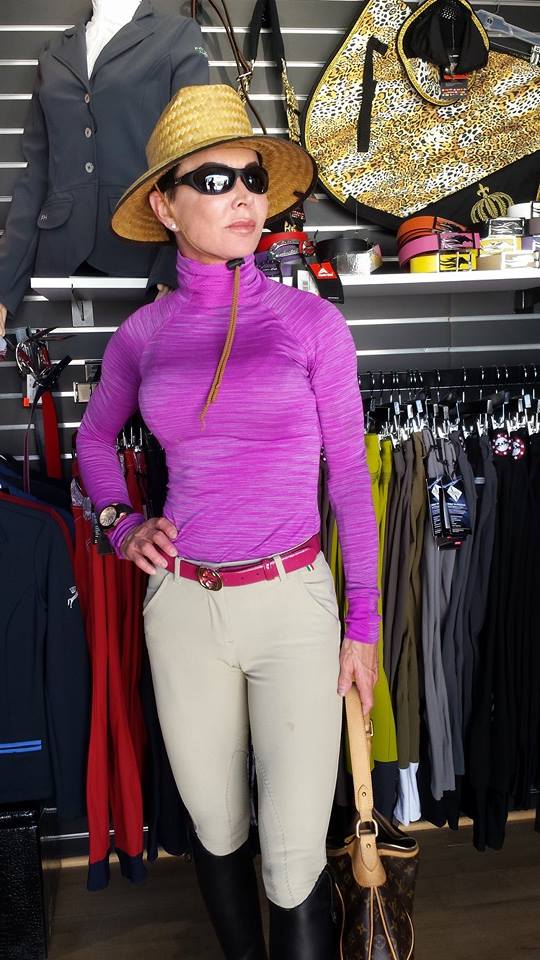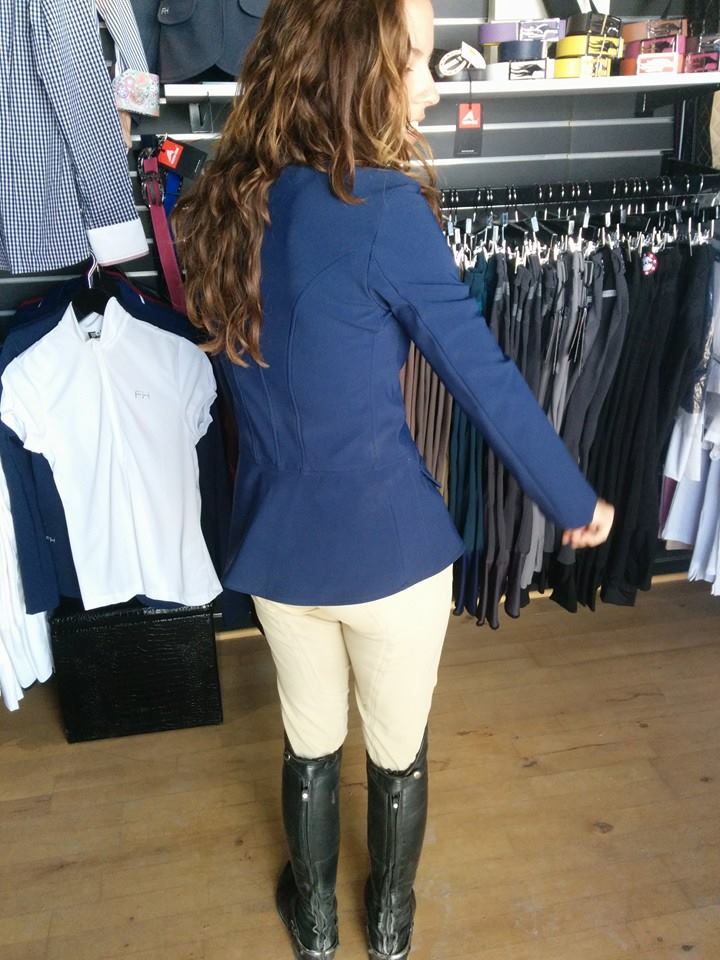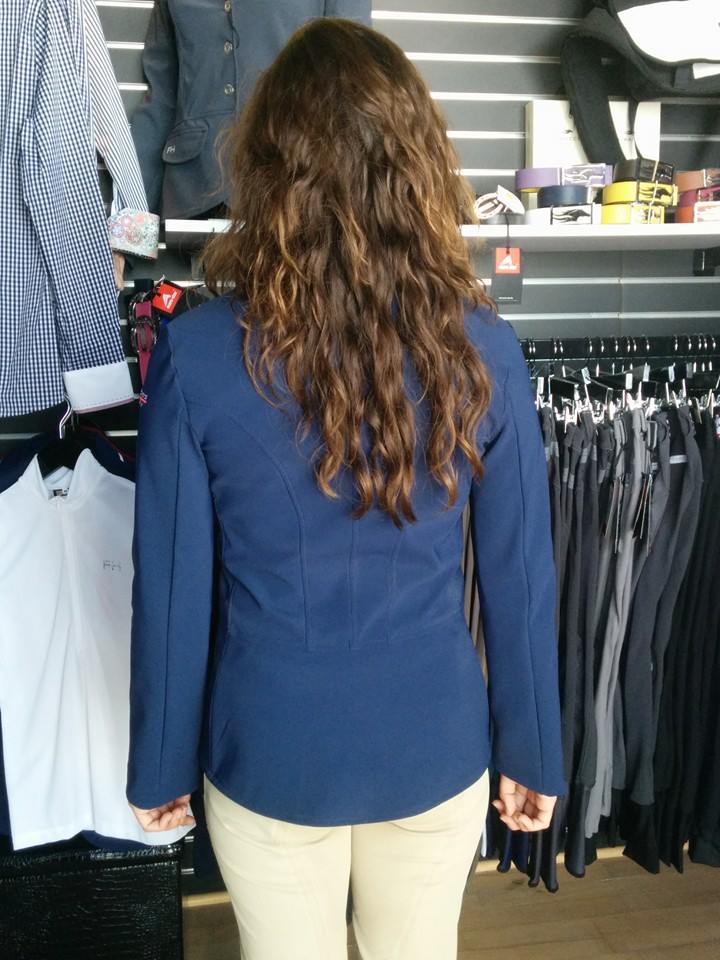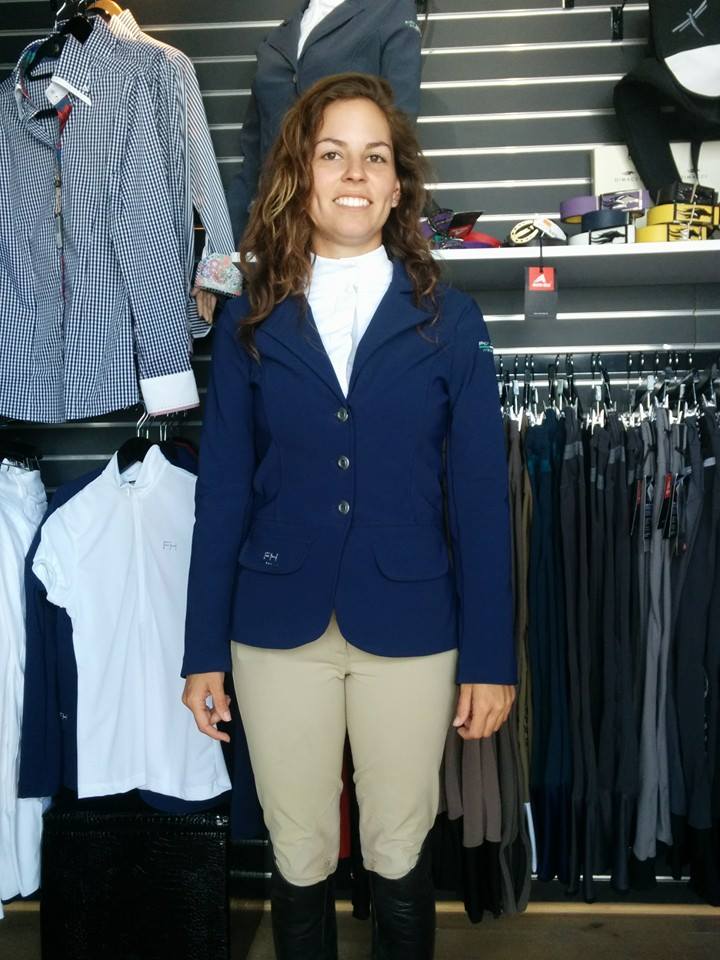 5. Kastel Denmark Riding Shirts
The Kastel shirts combine light weight fabric, exciting colors and great fit to produce the best-selling riding shirts. This is another new brand that has just made its debut at WEF.
The Kastel shirts are popular because of their lighter and more breathable fabric.  The fabric has built-in protection for UV rays. The wrist sleeve is elastic for an optimum fit. The under-arms are made from mesh material which contrasts with the main color of the shirt. The same color is used on the zipper of the shirt as well. With so many beautiful color selections to choose from, this shirt was clearly the most popular riding shirt at WEF 2014.
Be sure to leave comments below about your WEF 2014 experience!