It has been a while since we introduced some new and exciting stirrups to our already eclectic and vast selection of stirrups. So this year, we have brought in some novel stirrups.
Samshield Safety Stirrups ShieldR'Up
Tech Stirrups
Flex On Safe-On Safety Stirrups
Alfa Jump Configurable Stirrups
MOS Stirrups
Samshield Safety Stirrups ShieldR'Up
There is a lot of buzz about the new safety stirrups from Samshield. With Samshield's impeccable reputation, we can only expect the best. These stirrups have a great combination of balance, safety and traditional looks. With 6 colors (and finishes) to choose from, there is a color for everyone.
The stirrups have been designed to release the outer safety branch. The footplate is inclined with a spikey grip enabling ideal non-slip position.
At this point, we are expecting these stirrups to arrive any time soon.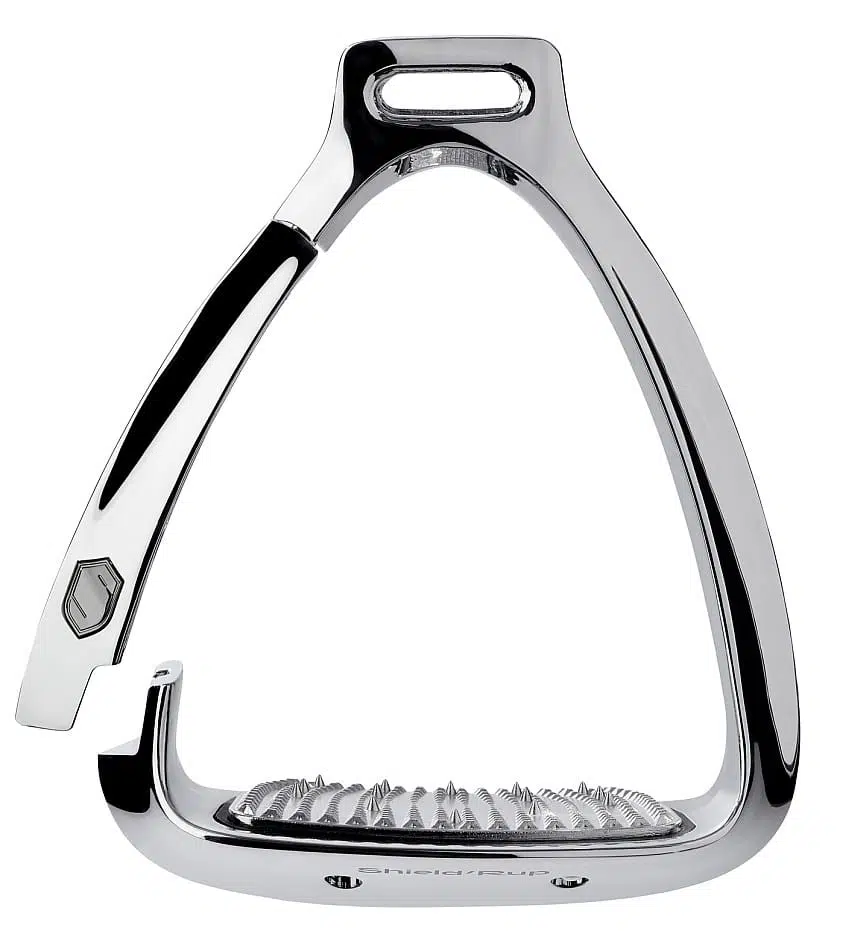 Flex On Safe-On Safety Stirrups
Flex On continues on its highly succesful line of shock absorbing stirrups by adding an outer safety branch. The branch is made of a special elastomer that will release in case of an accident. The stirrups have a small profile.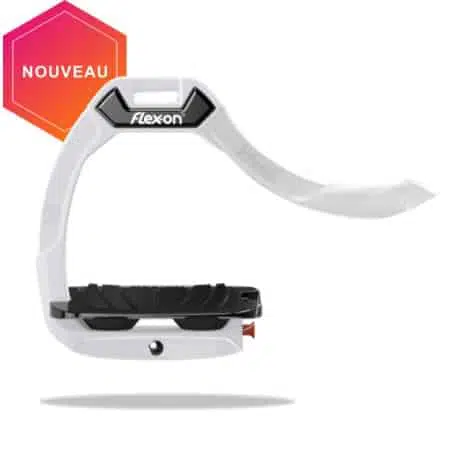 Alfa Jump Configurable Stirrups
We are super excited about these stirrups and for good reason. The idea is to configure these stirrups in any of many different combinations. The footplate is available in 6 different formats: Inclined, Inclined with Spikes, Flat, Flat with Spikes, Smiley, Smiley with Spikes. The frame is available in 5 different colors: Brilliant Aluminium, Matt Silver, Matt Black, Champagne, Gold.
The spikes on the footplate provide an extremely grippy surface, keeping you in the stirrup. It is easy to change your position as well.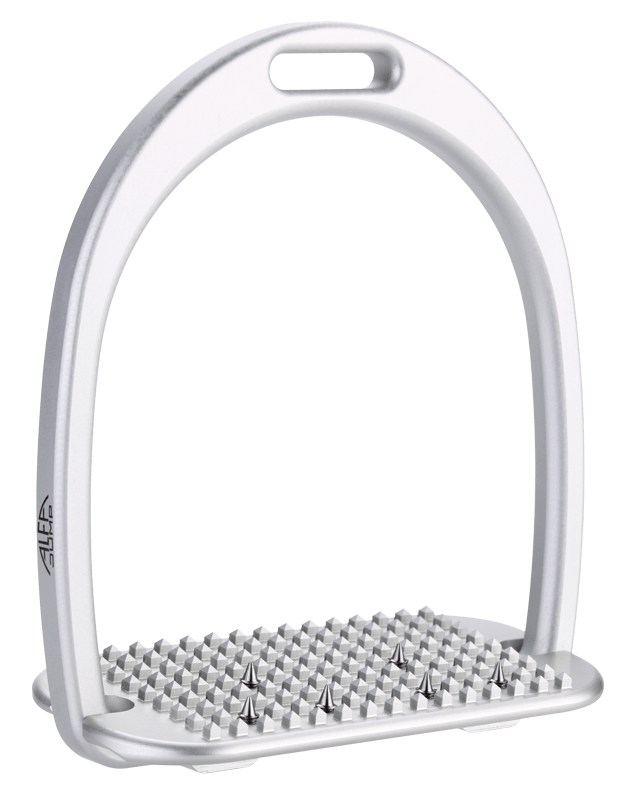 MOS Stirrups
These are extremely lightweight stirrups made by a company out of France that is know for its expertise in manufacturing aerospace parts. One look at these stirrups will tell you why these are preferred by show jumping riders. While they look traditional, the stirrups provide extra grip by virtue of its footplate design.
The stirrups are great for use in the hunter and equitation ring as well.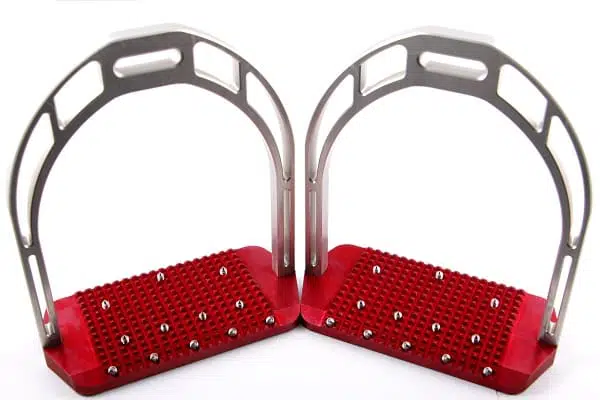 Conclusion
We have presented to you our selection of new stirrups for this season. All these stirrups have been very well accepted by riders. Of course, each rider and horse combination is unique. So what may work for someone may not work for everyone else.
Do you own or use any of these stirrups? What is your experience? What do you like (or dislike) about your stirrups? Let us know in the comments below!