The riding clothing industry is undergoing a transformation. New technologies are being introduced. Nowhere is this more apparent than in competition shirts (show shirts) and breeches. We just received a new shipment from Cheval, of their revolutionary Polo Show Shirts that doubles up as a polo shirt.
The Cheval Polo Show Shirt is made from super-light stretchy cotton. The fabric itself is high quality, unlike the low grade cotton used in some show shirts. It feels extremely light and comfortable. It breathes and dries very well….it does NOT get stinky. This is one of the major features of this shirt.
2-in-1 Polo Show Shirts (Polo Shirt and Show Shirt)
This 2-in-1 Polo Shirt and Classic show  shirt is a cute and dons a fitted look. When using as a show shirt, you simple wrap the collar, sleeves roll down under jacket. When used as a Polo Shirt, unbutton the top collar buttons, then roll up the sleeves and snap them to the side, showing a beautiful trim.  The versatility of this shirt makes it a favorite in our book. This shirt is brand new to the market and being introduced at the WEF by TACKNRIDER exclusively.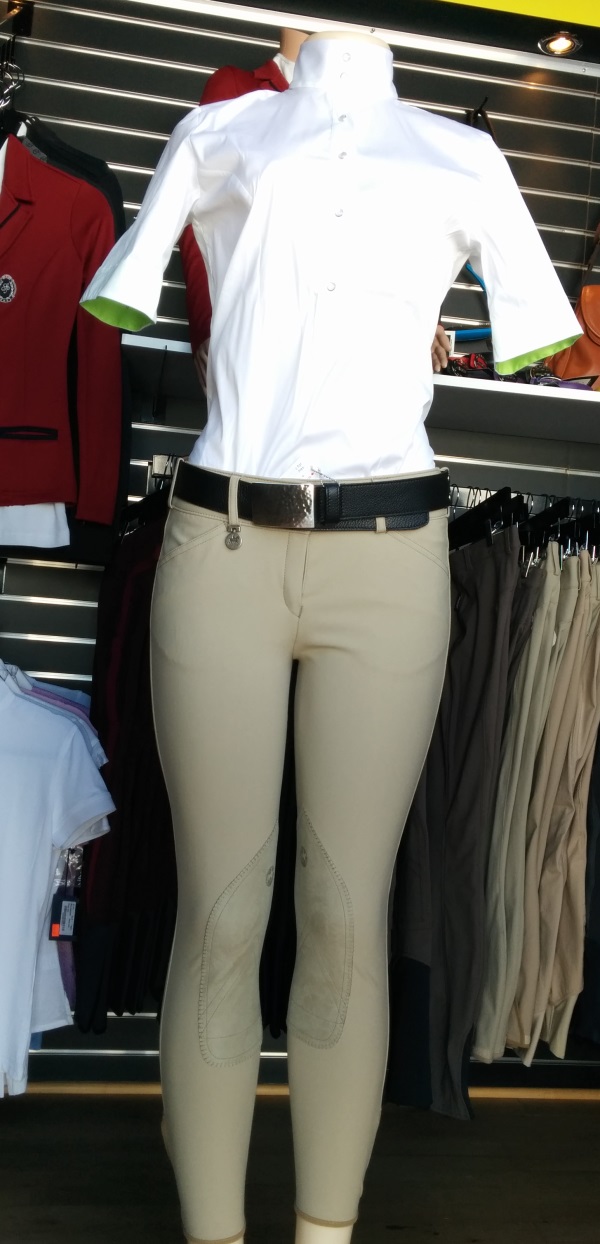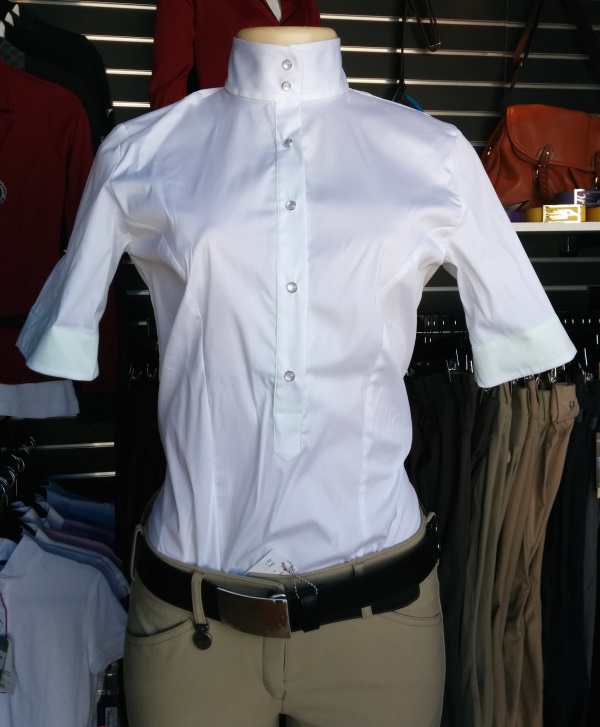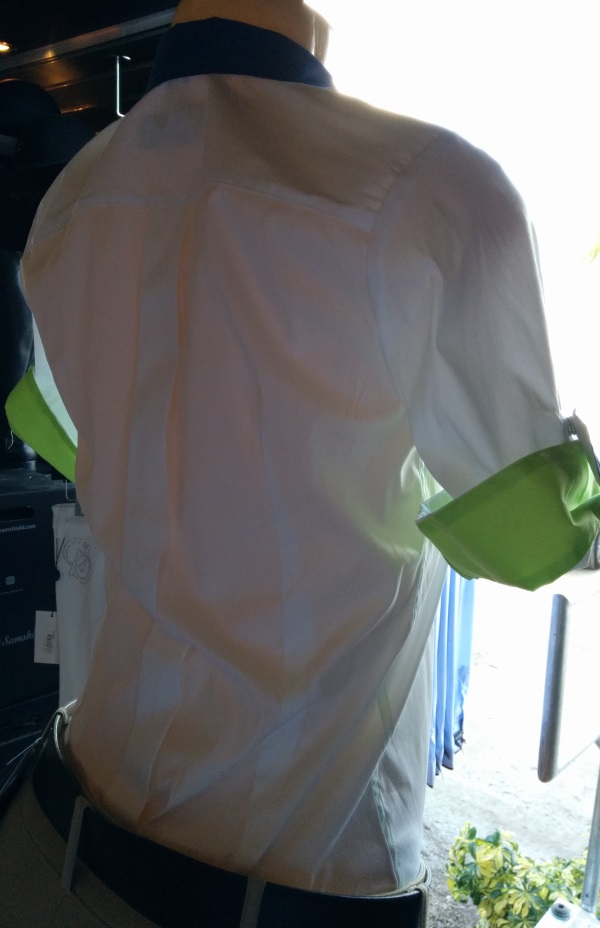 The Cheval Polo Show Shirt has pearl snap buttons.
The shirt comes in several color options, with white as the base. The collar and sleeves trim are different color, giving it a sporty fashionable vibe. The Cheval shirt is tapered to fit well.
Fabric Composition
The shirt is made from 77% cotton, 5% Lycra and 18% Polyamide. Let me emphasize there is not a another show shirt that matches this shirt when it comes to stretch.
Low Maintenance
The shirt can be hand washed with cold water, or can also be dry cleaned. The label advises against the use of bleach, or starch. Warm iron is recommended.
We think this shirt will be very popular quickly. Given its flexibility, light weight and super thin fabric, this shirt may become the show shirt of choice. What more can you ask for in a show shirt?
We would love to hear from you, so leave your comment.