In a market that is glutted by designs that look identical, Lotus Romeo is like a breath of fresh air. Daring to be different and not another take on the standard Italian fare, Lotus Romeo is art and beauty applied to equestrian apparel.
If you have not noticed already, there is no dearth of Italian brands that crowd the current equestrian riding market. There are so many of them now that it is hard to tell one's designs apart from the other. In fact, the overlap between different Italian brands is increasing by the day. With no game-changing ideas, the seasonal collections from these various brands is just a "wash-rinse-repeat" cycle.
Lotus Romeo could not have entered the scene at a better time. The brand and its creator Eva, make no attempt whatsoever at imitating the current trends of equestrian fashion. Instead, she started from scratch. It can be difficult to start from zero, but if anyone can do it, it is Eva.
Elegance in Equestrian Clothing
What does "elegance" mean for equestrian attire? Pictures speak a thousand words, so we will let the pictures do the explaining.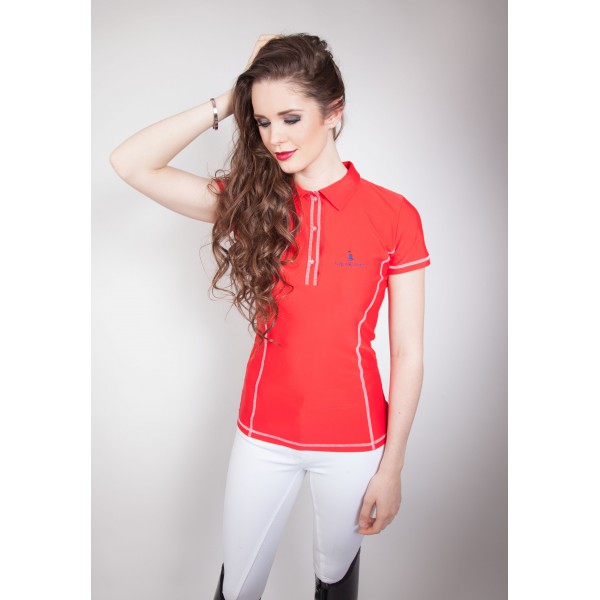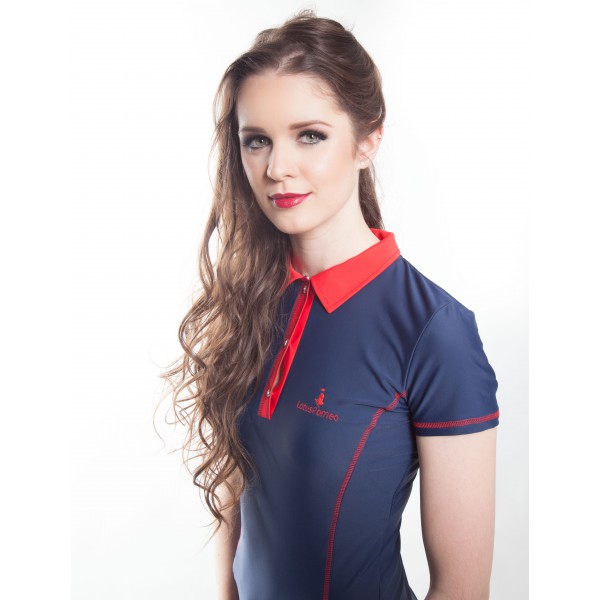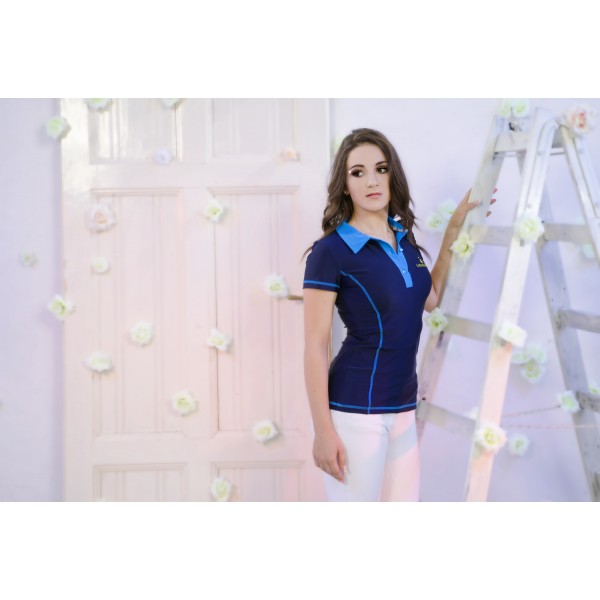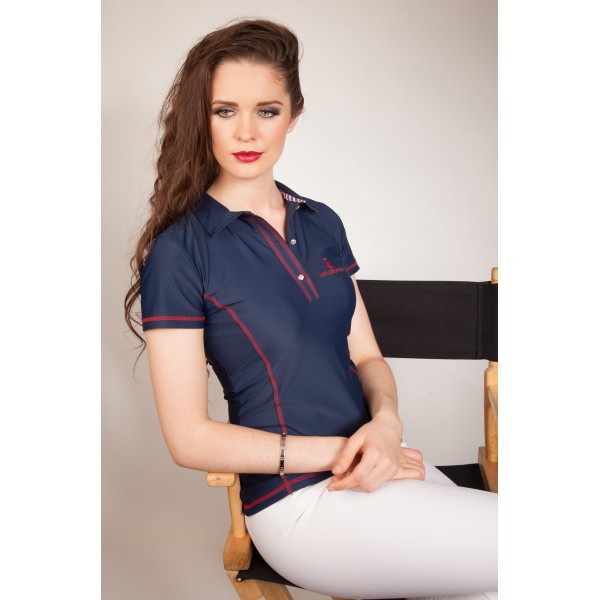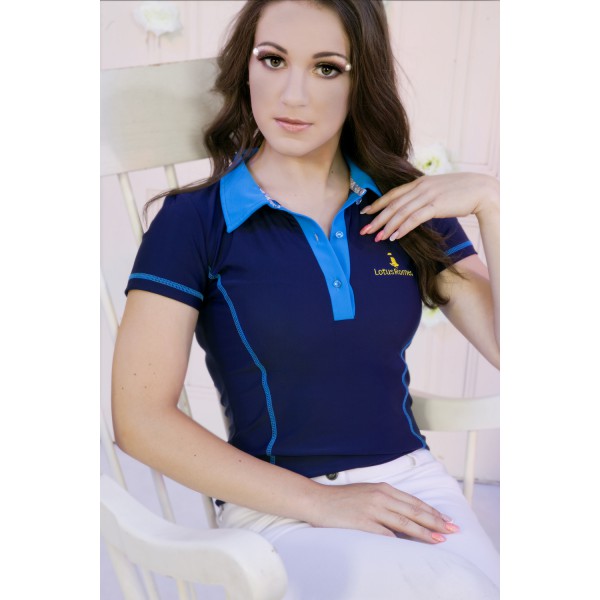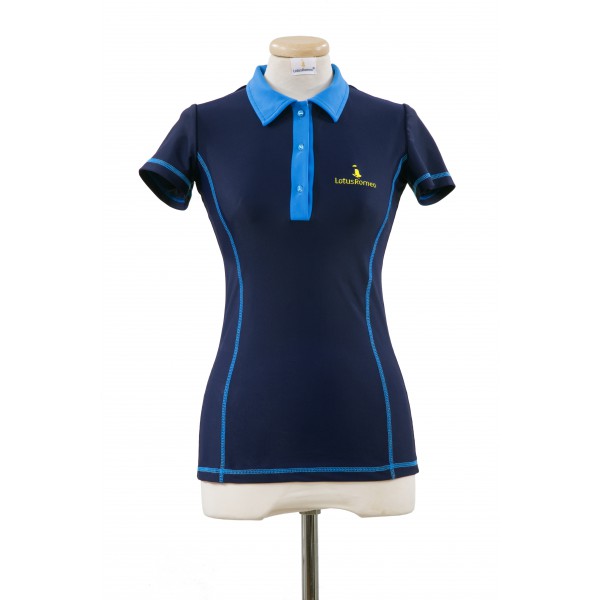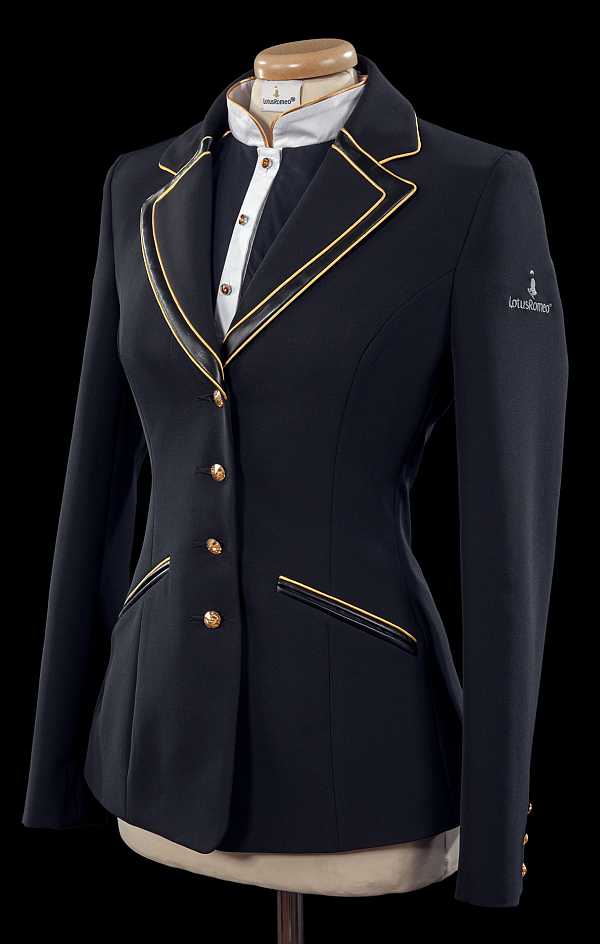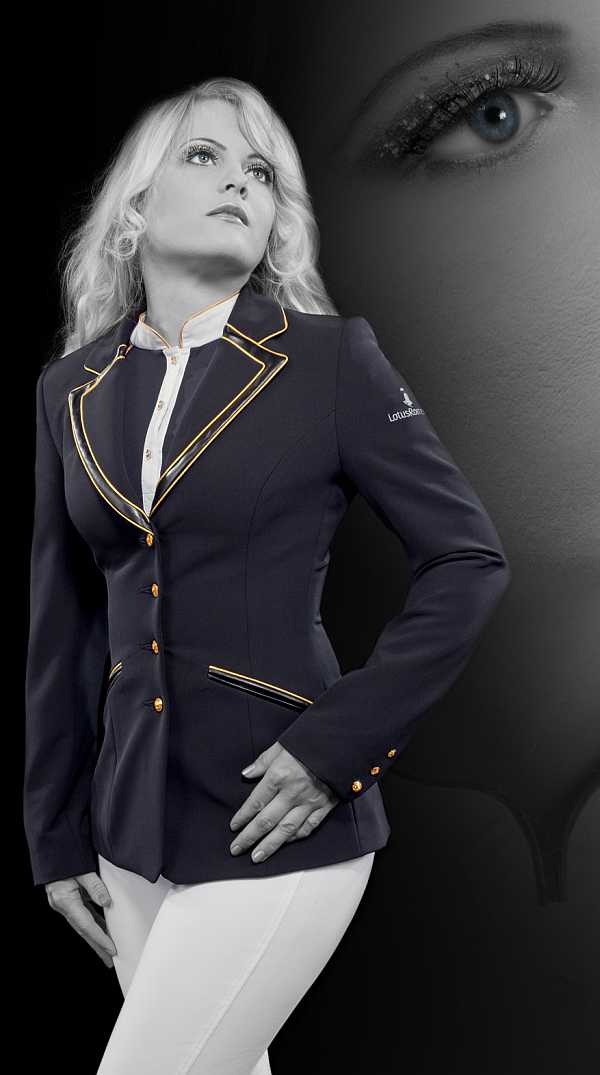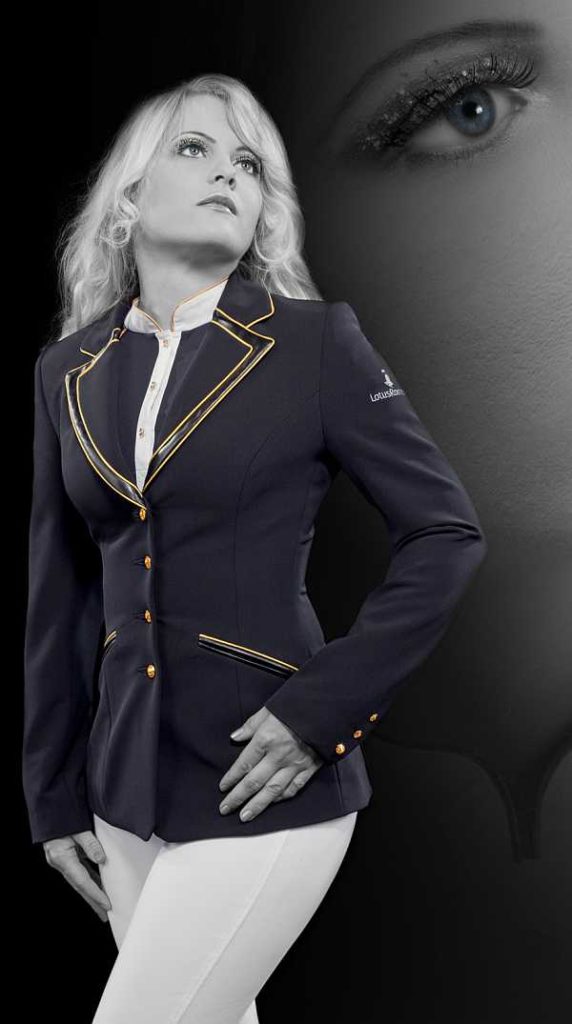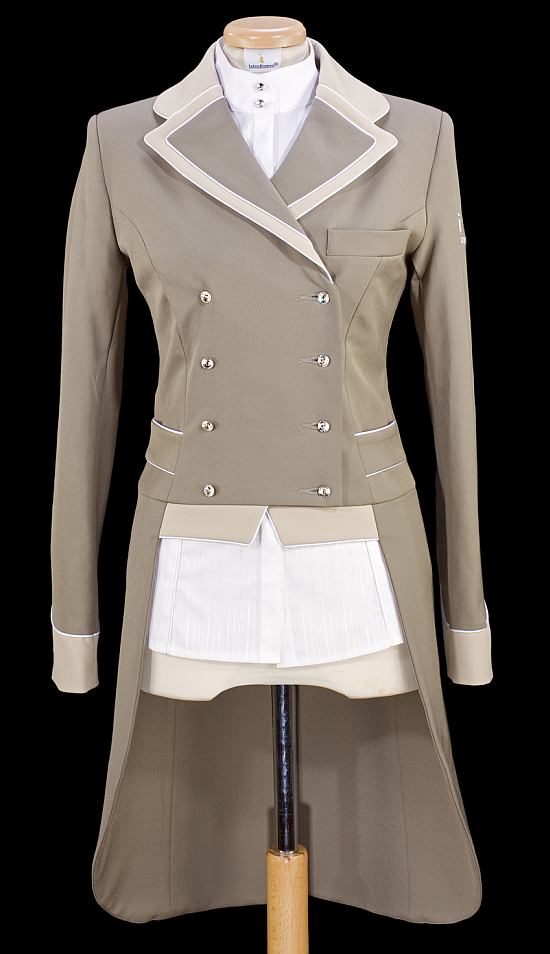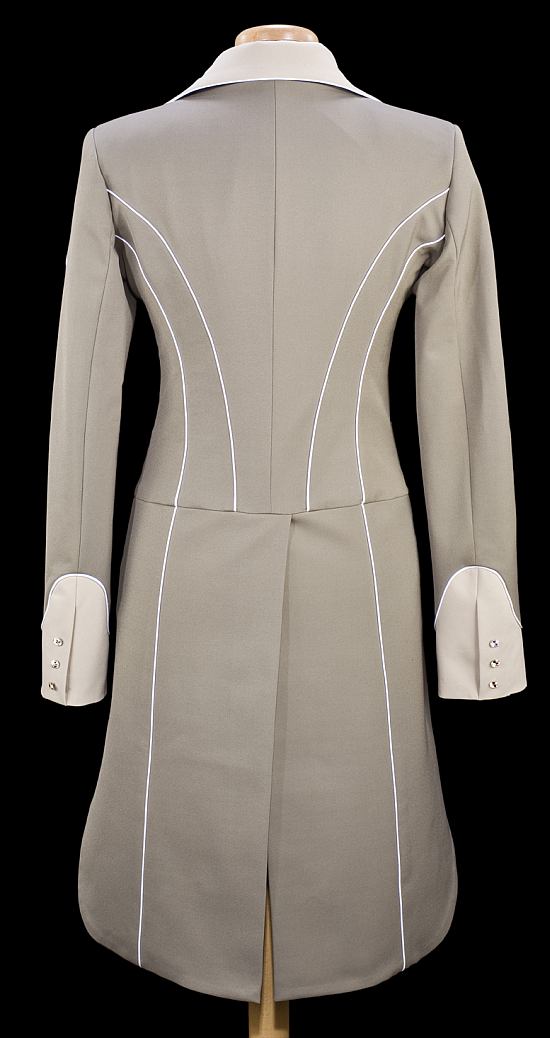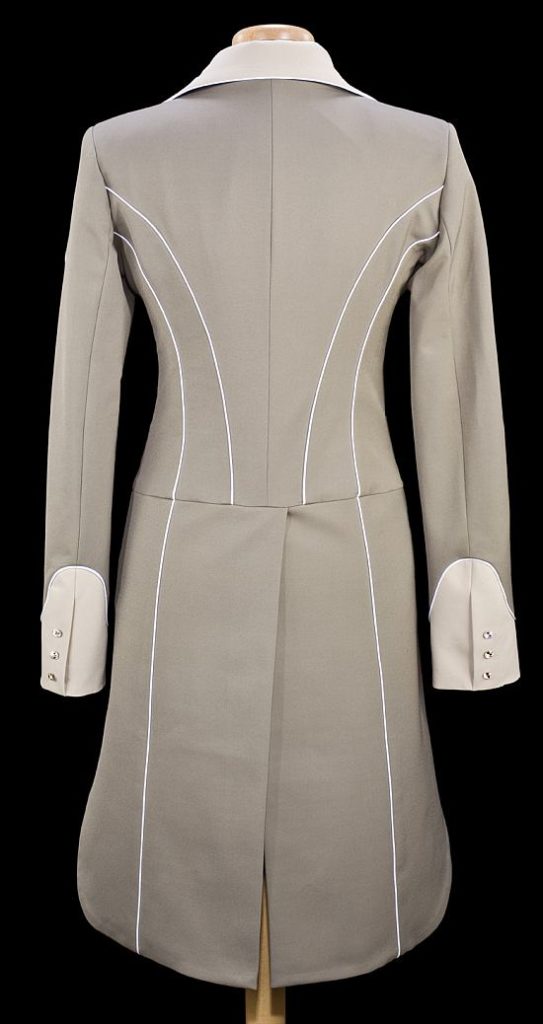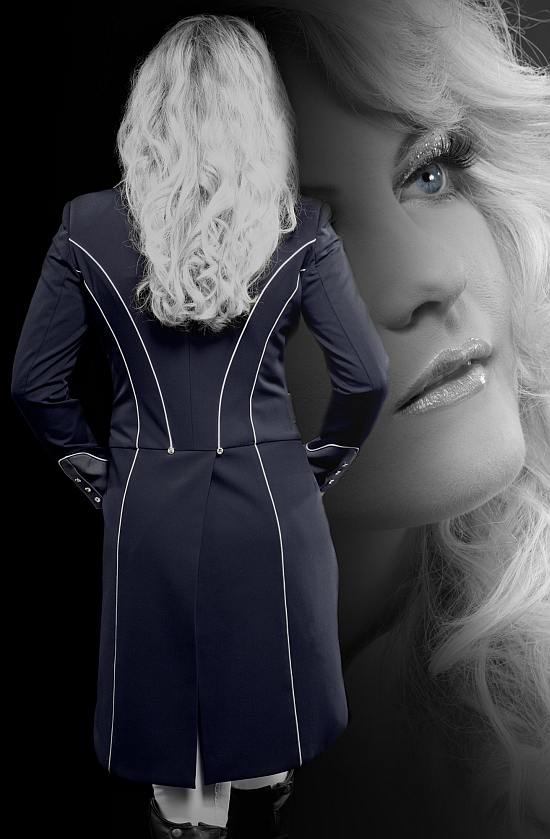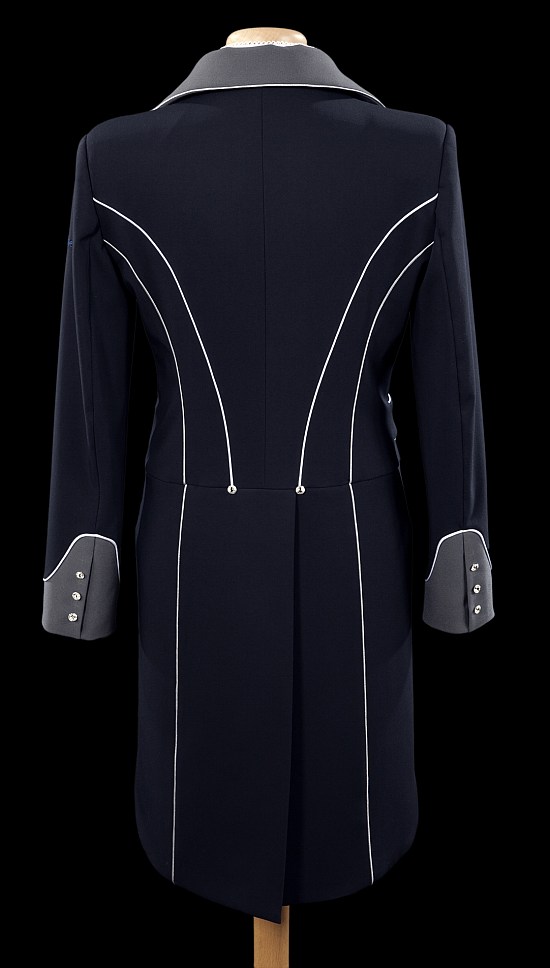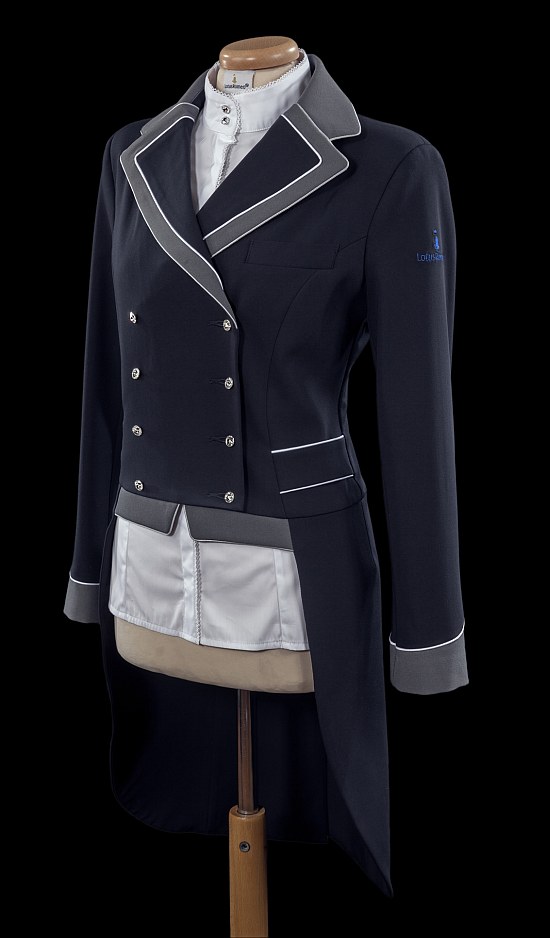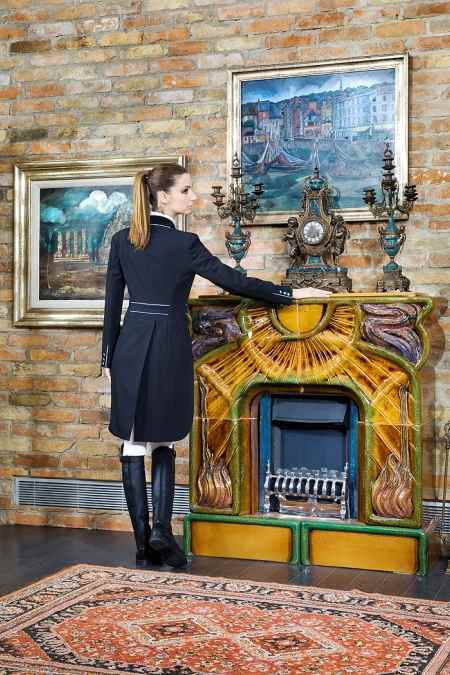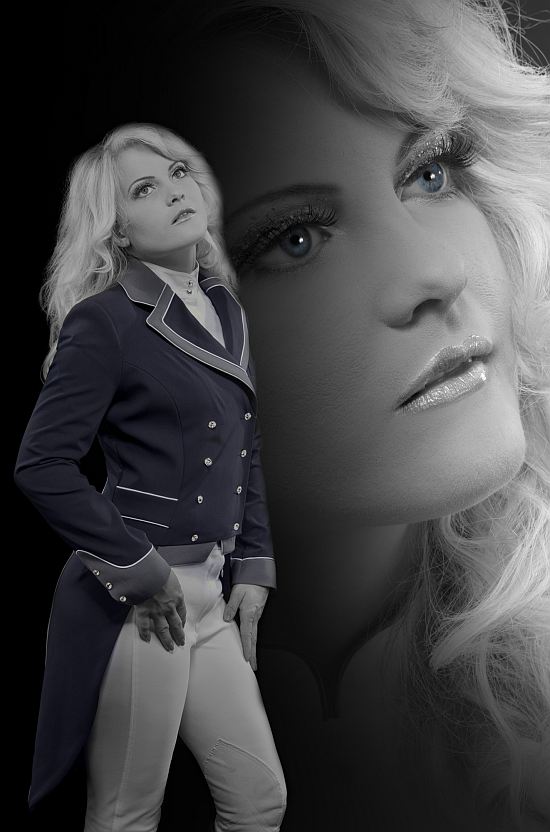 Custom Show Shirts and Casual Technical Riding Polo Shirts
If you are looking for a unique look that is truly different from the run-of-the-mill Italian apparel, Lotus Romeo fits the bill. This applies to any piece of riding wear offered by Lotus Romeo. Whether it be a casual riding shirt or a show shirt, short jacket or a dressage shadbelly, each piece can be customized to your individual sense of style.
Custom Dressage Shadbelly
The Natasha Shadbelly by Lotus Romeo is the top selling shadbelly in Wellington. There are quite a few reasons behind the quick ascension to the #1 spot. Chief among these reasons is the unique styling offered by Lotus Romeo. Then again, not every dressage apparel brand is as accommodating and flexible as Lotus Romeo. Most of the other equestrian apparel brands offer an all-or-none approach. That means you either accept all their options as-is. There is no middle ground. As an example, consider that a certain tailcoat comes with an optional double piping. Say you wanted just a single piping instead of double piping. That would not be a possibility. This is where Lotus Romeo shines. The brand has a nimbleness and flexibility that lets you be the sole designer of your custom dressage shad or short jacket.
No longer are you limited by style options dictated and written in stone. With Lotus Romeo, you can request changes and most likely, they will be accepted. Even more exciting is the fact that the range of options is evolving to meet the demands of the riders. Unlike other popular shadbellies that are on the market,  new options are constantly being added.
Here are the options to customize:
Base Color of the Shad
Color of the Piping
Color of the Collar
Color of the Points
Color of the Buttons
Short Torso vs Regular Torso
Sleeve and Length Adjustment
Tailoring Options
Lotus Romeo even lets you tailor your shad by making minor adjustments to the length and sleeve length. You can even select between a Regular Torso and Short Torso fit. With so many different options available, it is clear why Lotus Romeo has become a favorite for custom dressage shadbelly.