We all dress differently. We like different colors and styles. That reflects in our choices of clothing, boots, helmets, show jackets, show shirts. If you have ever wondered about custom stirrups, your quest has just ended.
Read about our custom offerings
Custom Dressage Boots by Tucci
Samshield Custom Helmet Designer
Customize your Stirrups
Today, we announce the Custom Shock Absorbing Stirrups by Flex On. Flex On has been producing the shock absorbing stirrups for about 3 years. During these 3 years, the stirrups have gained a solid following. From professionals to amateurs, adults to junior riders, the customers are raving about how the stirrups help keep their feet in the right position.
The biggest benefit of the stirrups is for those that have any knee, back, ankles or lower leg pain. If you suffer from any after pain from riding, this stirrups may help you tremendously. They are designed to absorb the shock instead of letting it travel to your lower body. The pain usually emanates from that shock.
We can now offer you full control over the design of your stirrups. You can select the color of the frame, then select the footboard (incline or flat, regular grip or ultra grip), color of the elastomers (shock absorbing bulbs). To top it off, you can select flags or colors for the magnetic sticker inserts that attach to the top of your stirrups.
Now you longer have to guess or fear what your custom stirrups will look like when they arrive. Thanks to our Custom Flex On Stirrup Designer, you can visualize your custom stirrups prior to ordering.
Custom Flex On Stirrups Designer
4 Steps to Customize your Flex On Stirrups
Step 1.
Select the Color of the Frame.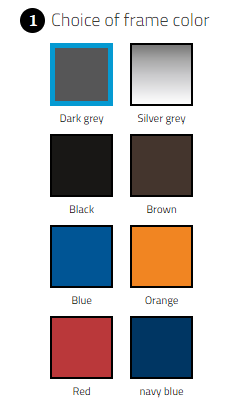 Step 2.
Select the Footrest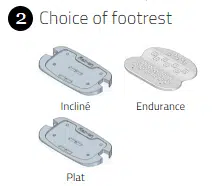 Step 3.
Select the Tread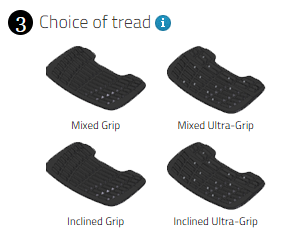 Step 4.
Select the  color of Shock Absorbers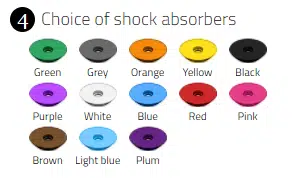 Step 5.
Select the Personalization Stickers. You have choice of different flags (show your national pride) or colored patterns. Download this PDF to see all the possible colors and flags.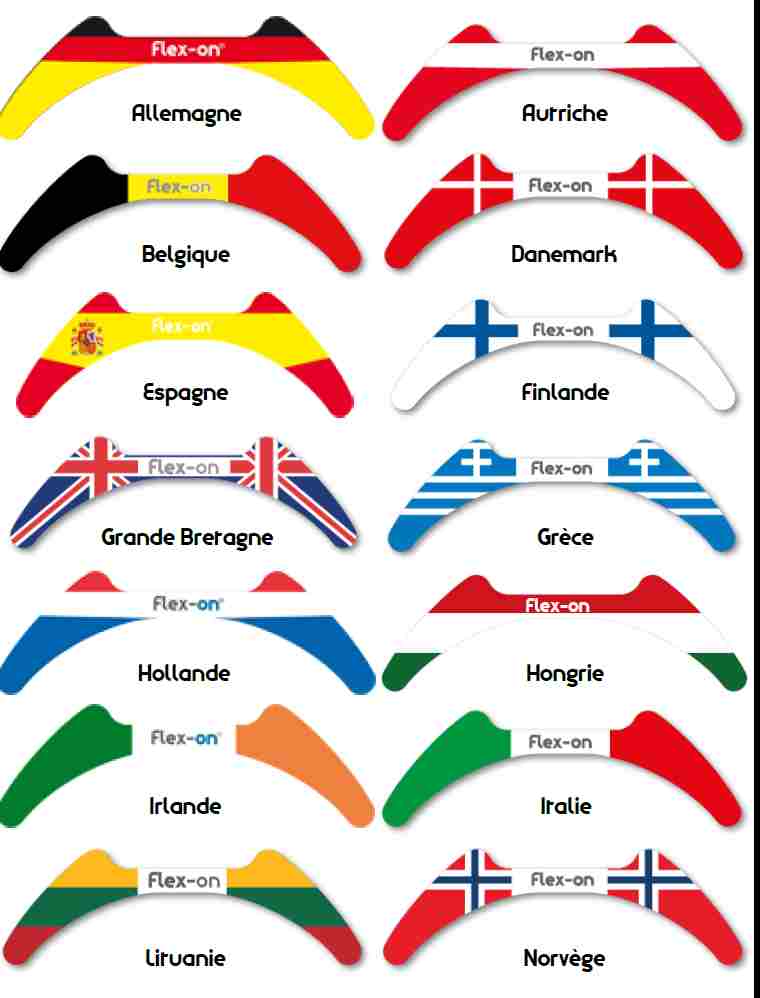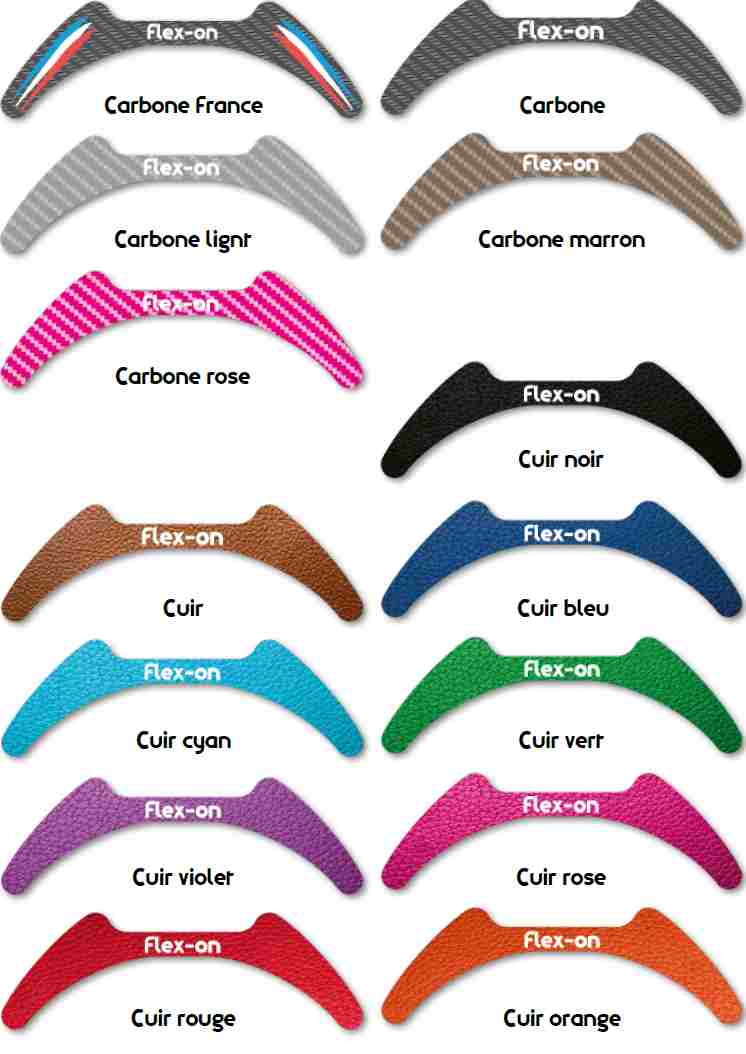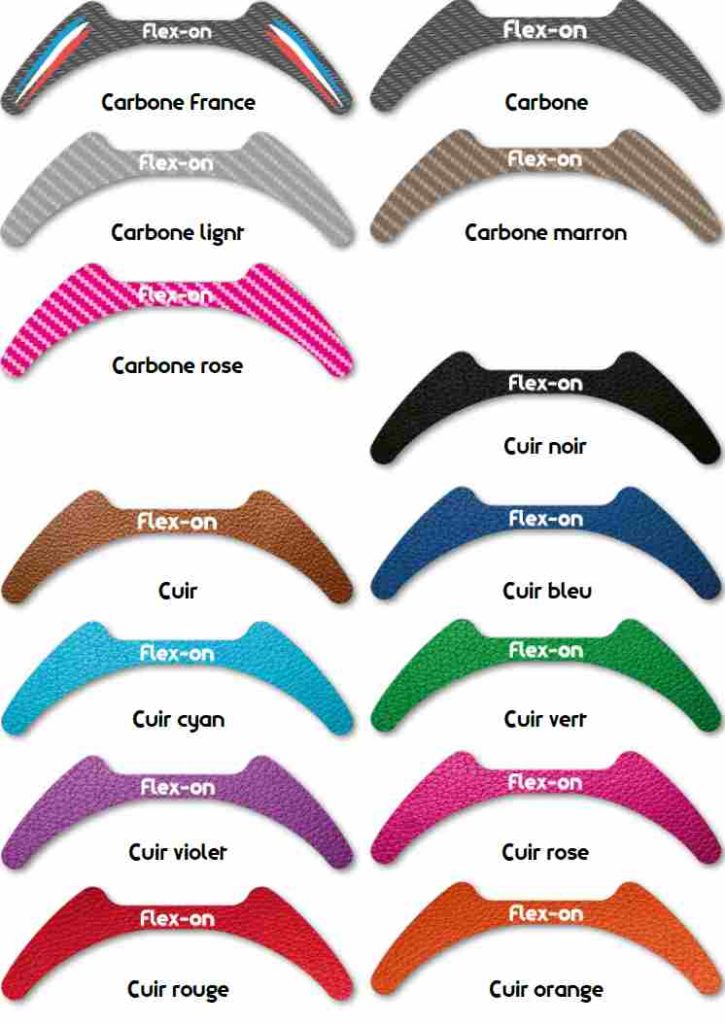 Examples of Customization
We have done quite a few of these custom stirrups for our customers. Here is a gallery so you can draw inspiration.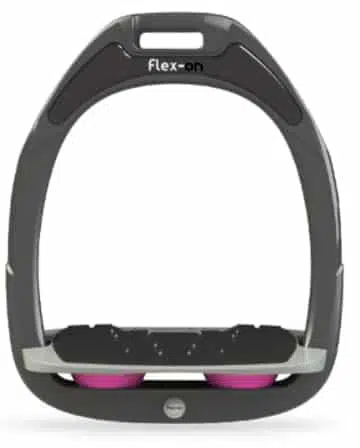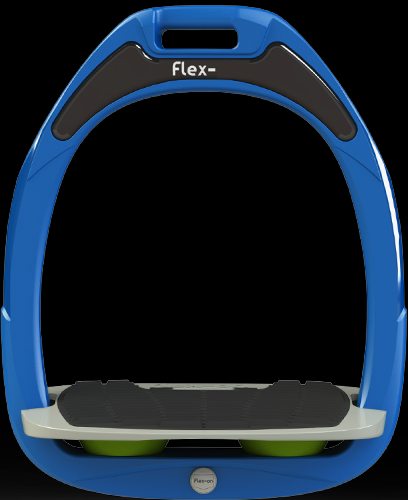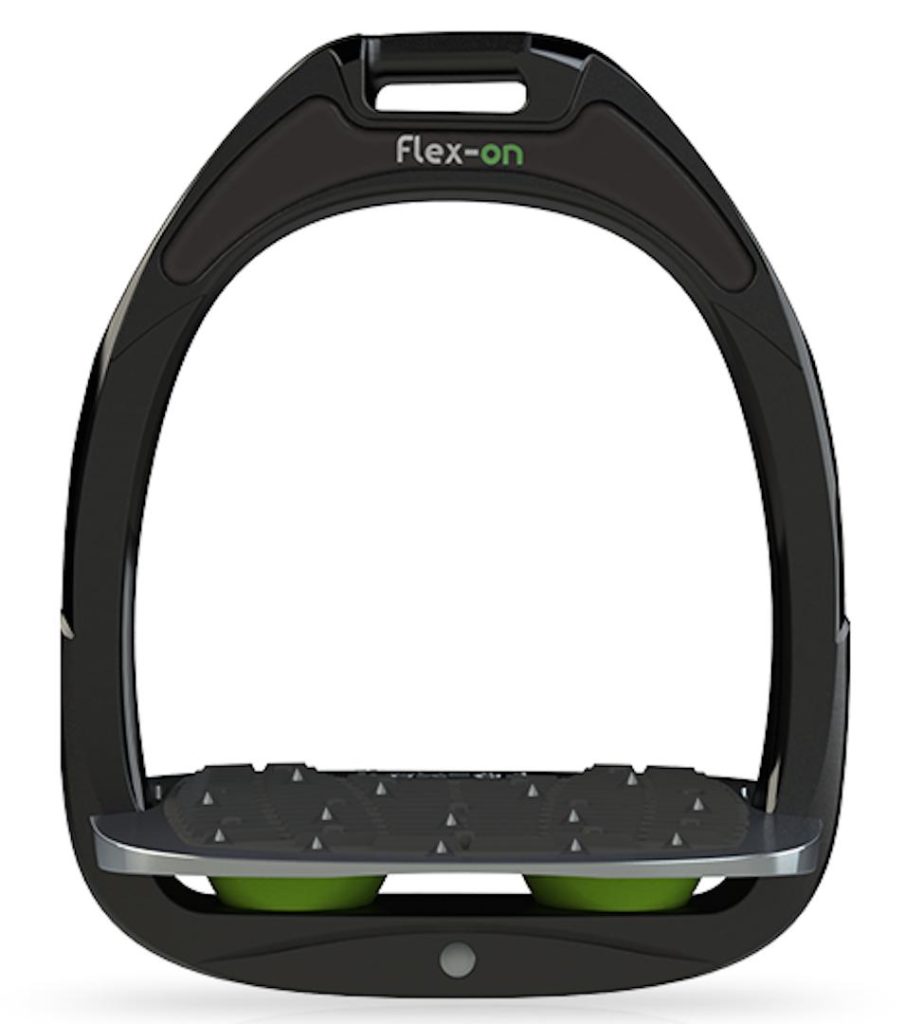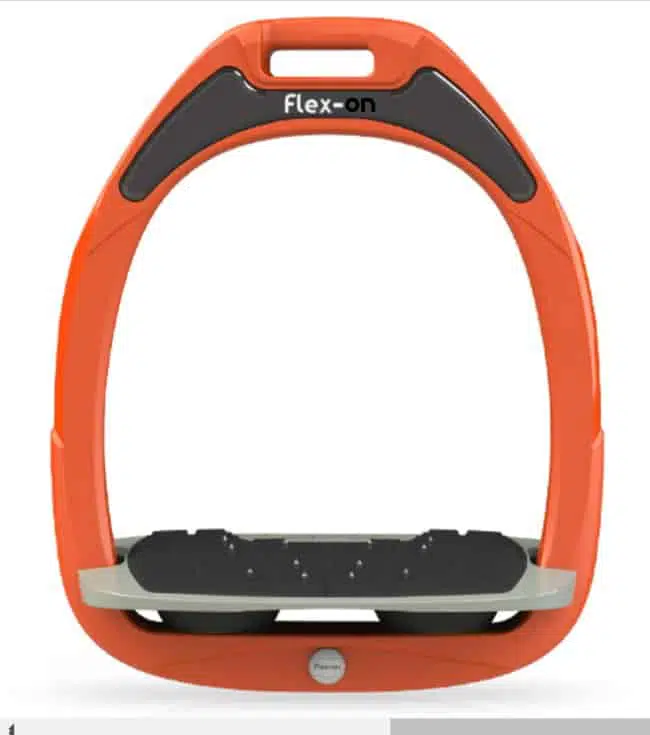 Let us know what you would design for your custom stirrups. Show us your favorite stirrup colors. How would you design your stirrups to match the rest of your gear?