The For Horses brand was little know about 5 years ago. When we introduced this smaller name during WEF 2013-14, it was received well. It was a small collection of just 1 model of womens' breeches,  1 model of mens' breeches, 2 show shirts and 2 show jackets (1 each for men and women). That was it! That was the entire FH collection.
Fast forward to 2018, FH has achieved unprecedented growth. Riders have embraced this brand with affection. Today, the FH brand spans a full collection of riding apparel for men, women and juniors/children. While the collection has expanded, the focus on high-performance fabrics combined with exceptional styling that does not look stale. There is no dearth of clothing brands that all seem to look identical. From the design patterns to fabrics, it is hard to tell which brand is original and which ones are just imitations. This is exactly where FH distinguishes itself. A small, but nimble brand that continues to listen to what riders care about.
For Horses "FH" : A revolution in riding breeches
For the past few years, we have been working on collaboration with For Horses by giving them ideas on product design and fabrics. We have made it a habit to constantly incorporate our customers (riders) feedback. The end result has been an exciting collection of riding clothing that has something for everyone.
As an example, consider this simple fact: European breeches are meant for riding in cold weather. But how about the warm tropical climate of Florida? Those same fabrics would not be suitable, since you would experience heavy perspiration and hence, discomfort.
NEW for 2018
While sticking to its focus on elegance and functional fabrics, For Horses has introduced just a few pieces for the 2018 collection. They are listed below:
Ladies Lightweight "Push Up" Show Jumping Leggings/Breeches – Adelia
The Adelia is new addition to the already prolific selection of breeches by For Horses. It combines the best features of two of its existing breeches. It combines from "Push Up" feature from the ever popular Ladies Push Up Show Jumping Breeches "Pat" by For Horses. These make an excellent choice for show pants. They are simple enough for use in the show jumping or equitation or hunter ring.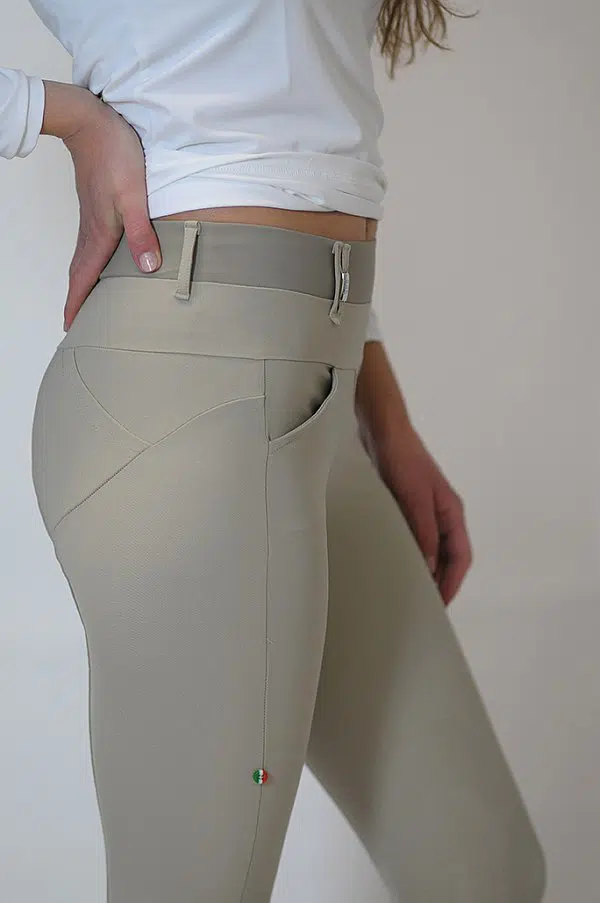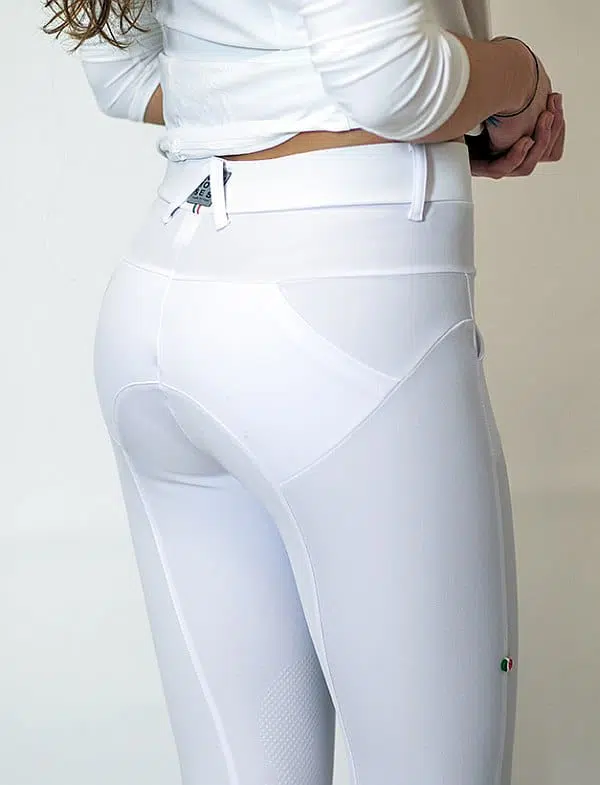 Ladies Full Length Buttoned Short Sleeve Show Shirt – "Alzira"
The "Alzira" is a slightly non-traditional take on show shirts. The shirt has buttons for the entire length of the shirt. The white buttons contrast attractively on the solid shirt. The shirt has short sleeves, so overall it sports a casual enough look for use while schooling or in the competition ring.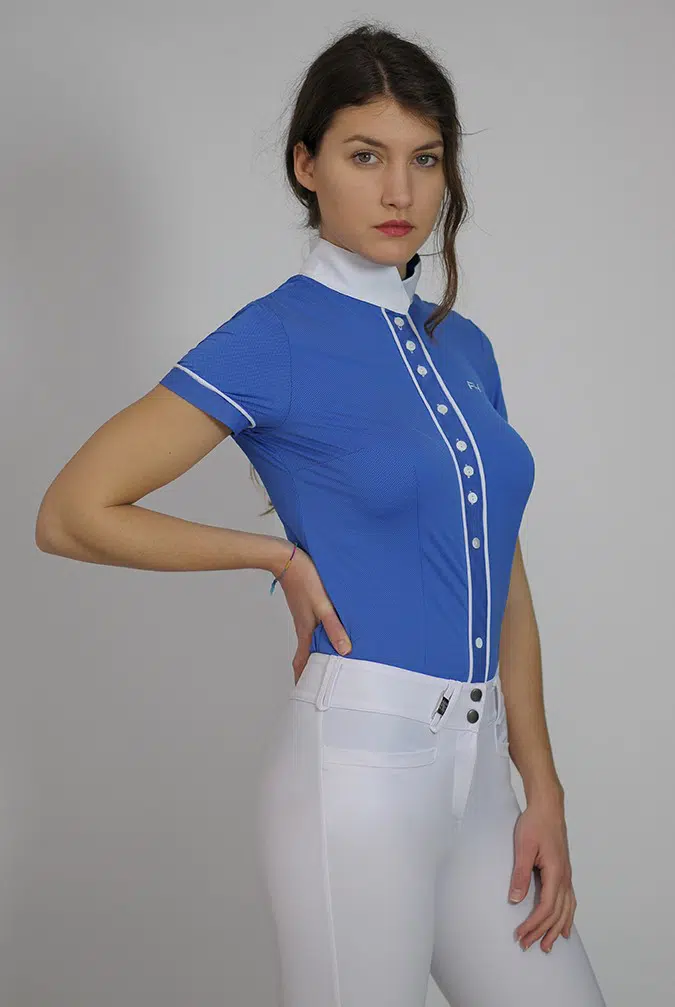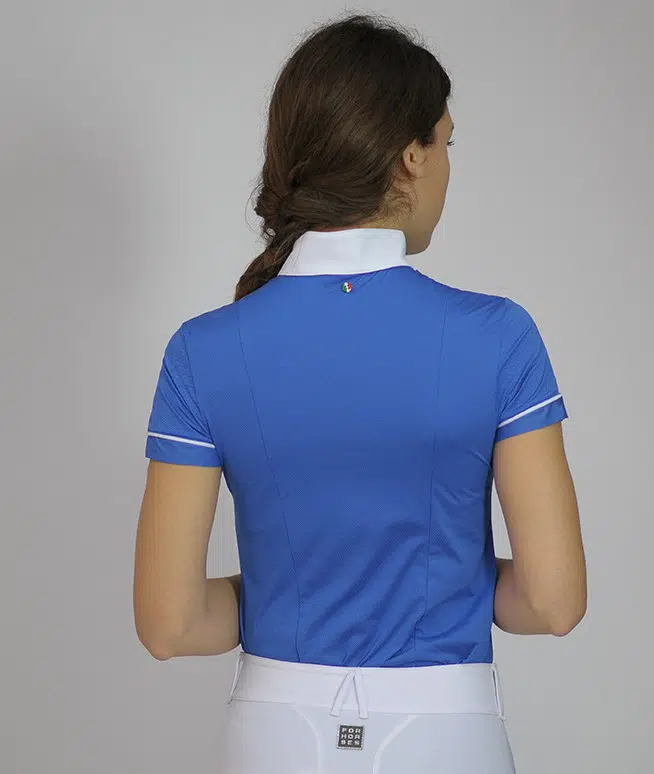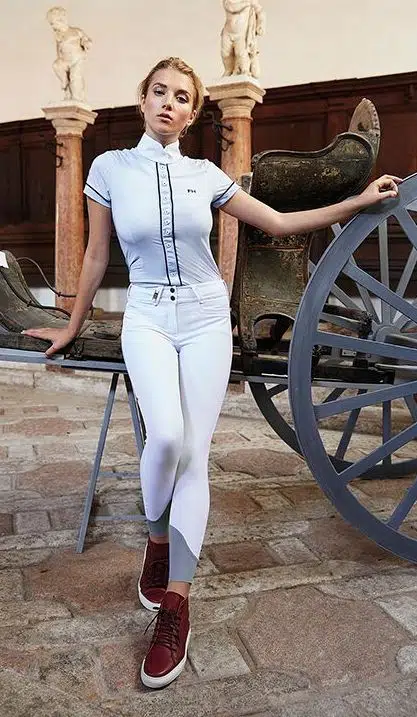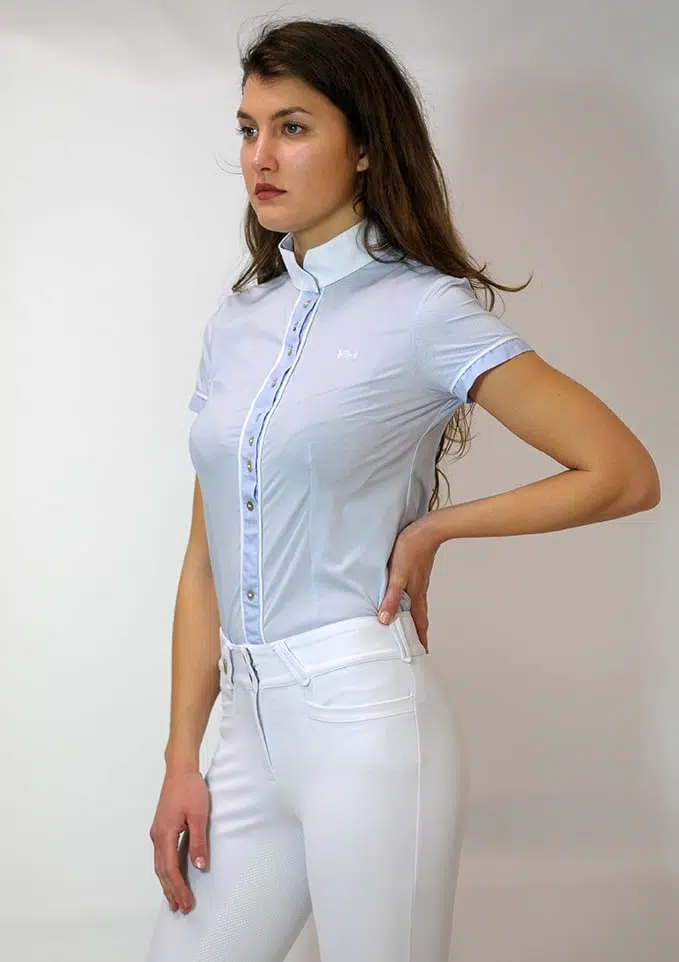 Men's Full Length Buttoned Long Sleeves Show Shirt "Adriano"
This is a new shirt for the guys that want a formal look along with long sleeves.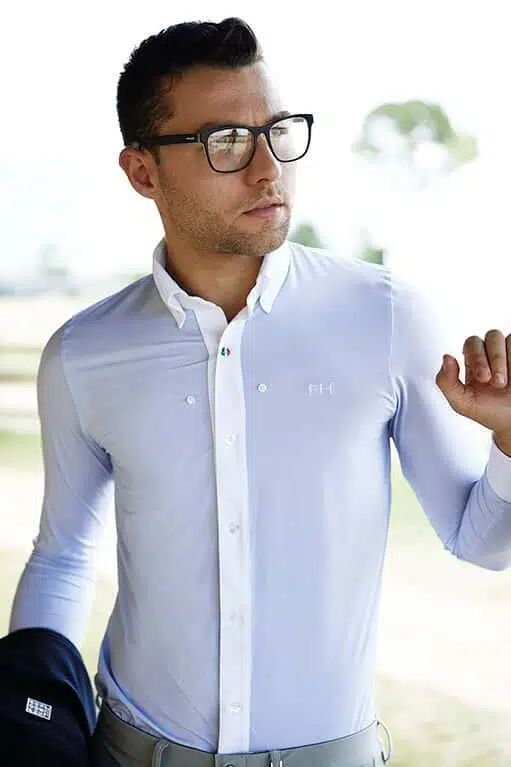 Show Jacket "Christina" in 2 shades of Grey
This has been a hugely successsfull jacket in Wellington! If you are looking for a Grey colored jacket, look no further. Between the 2 shades of grey (dark grey and dove grey), this jacket is perfect for the show ring. It is identical in sizing and fit to the last season lightweight show jacket "Yakie".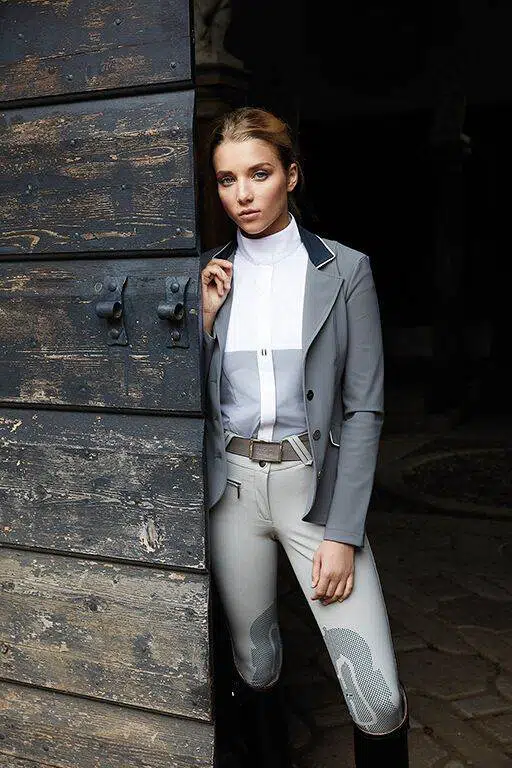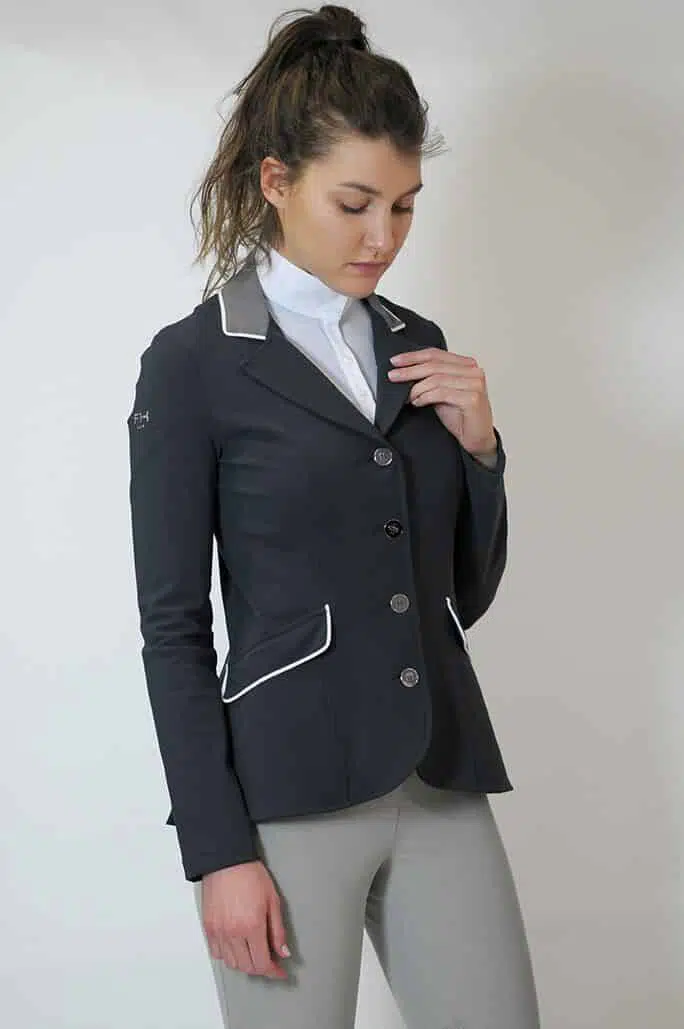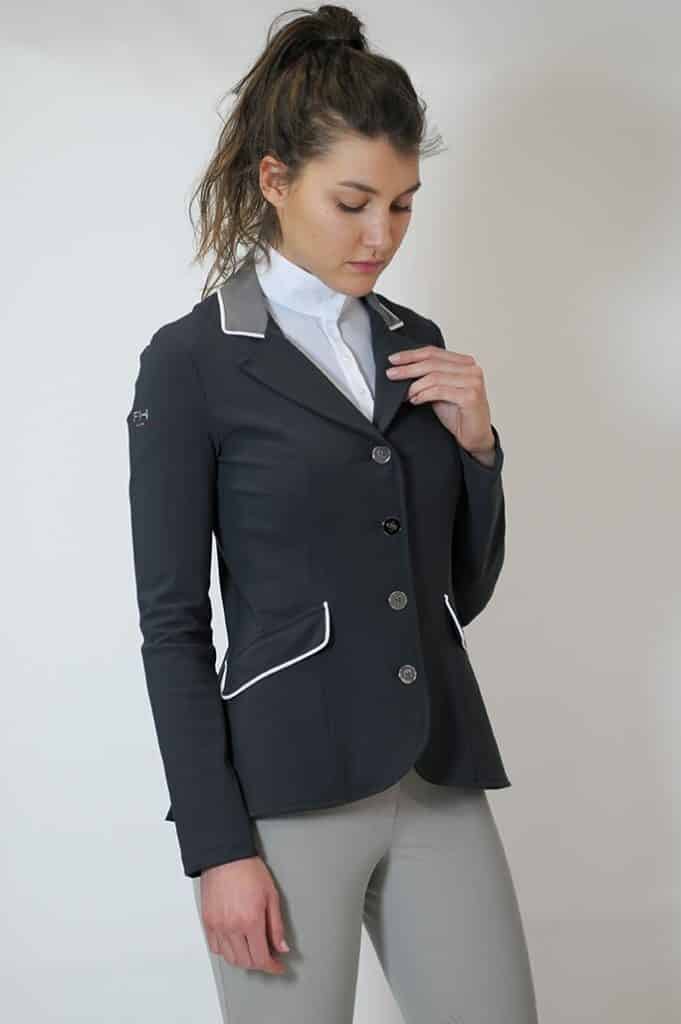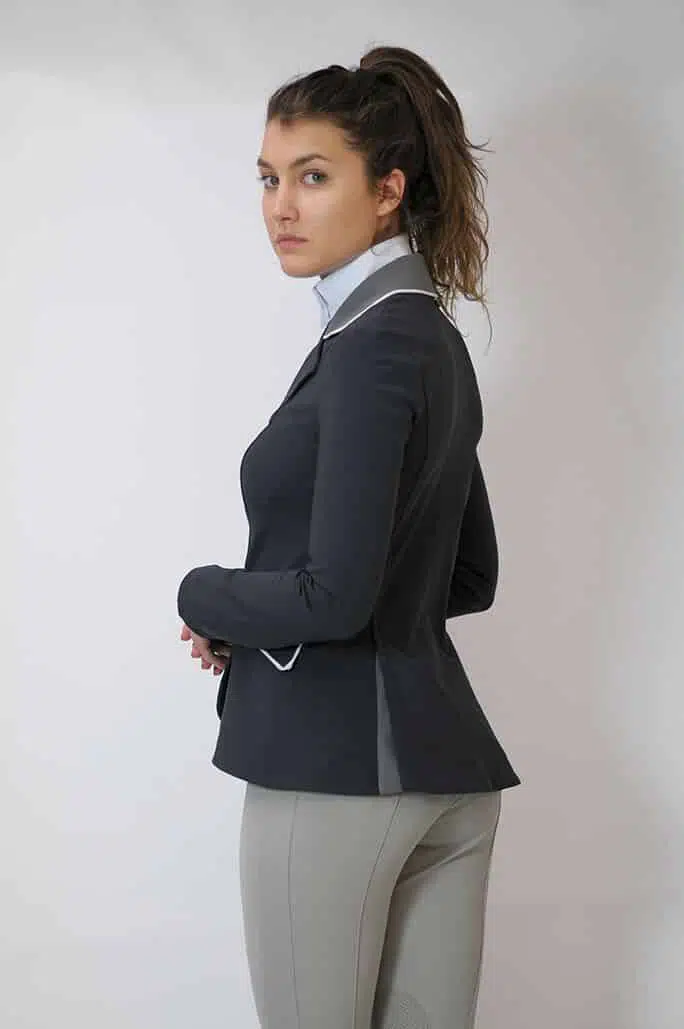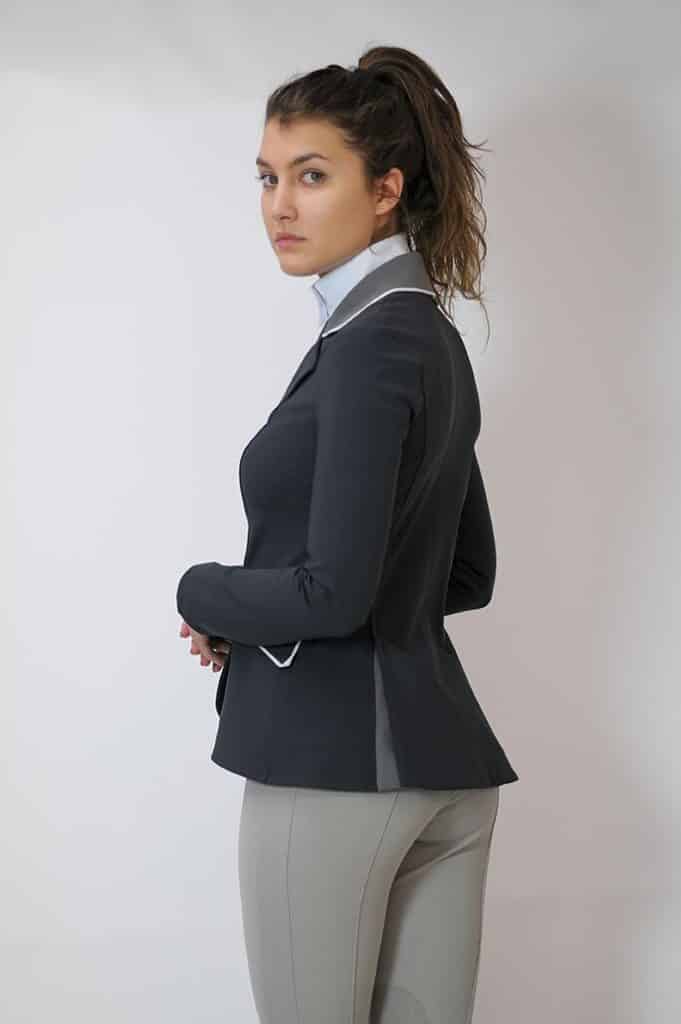 Lightweight Mesh Show Shirt "Beatrice"
Another new product for 2018 that is a hit. There is no other show shirt on the market quite like this. Mesh panels run down from the shoulders through the arms and the sides of the shirt.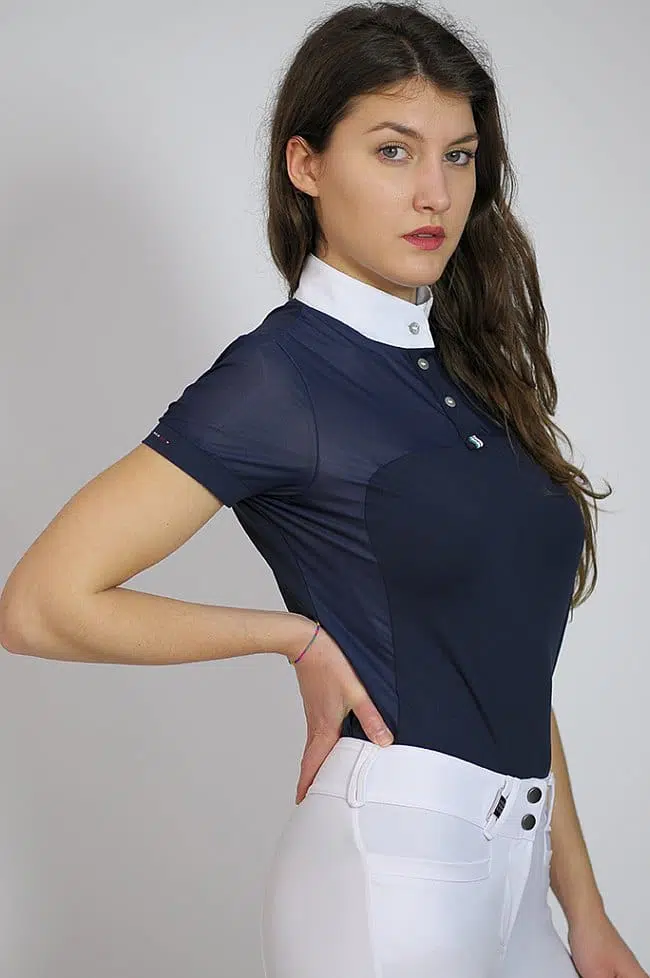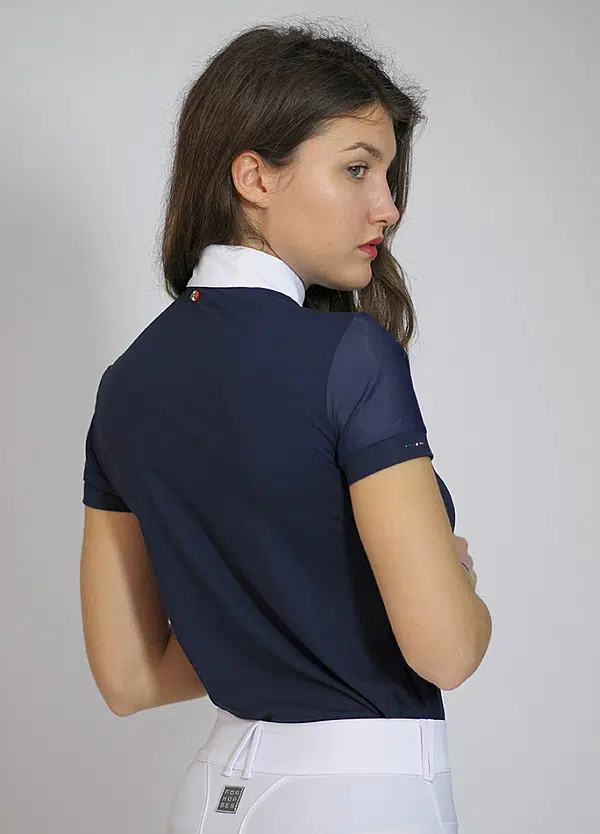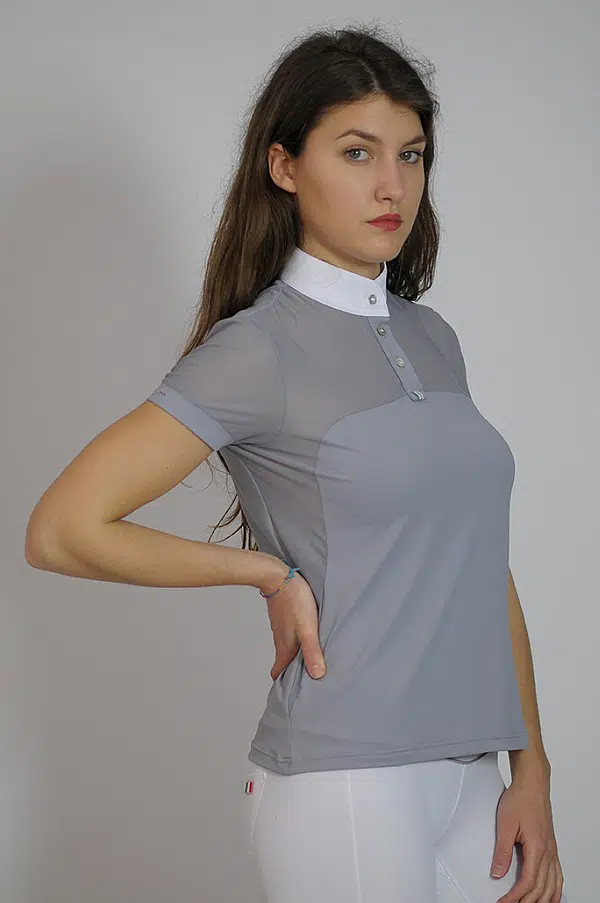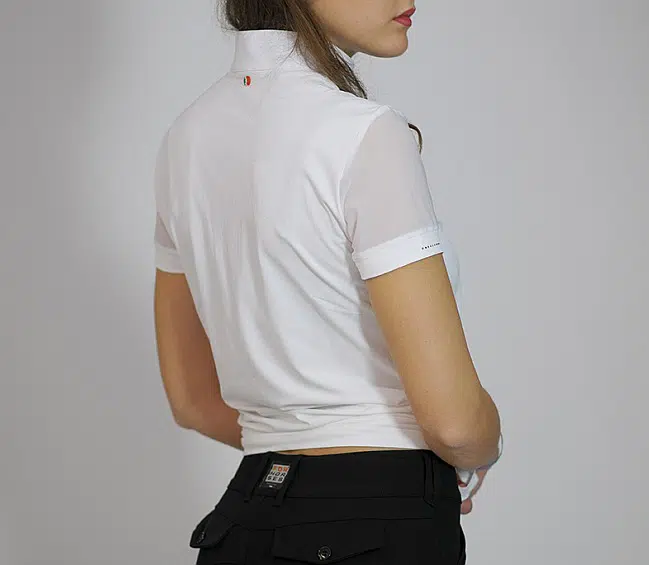 Ladies  Lightweight Dressage Full Seat High Waisted Breeches "Remie FS"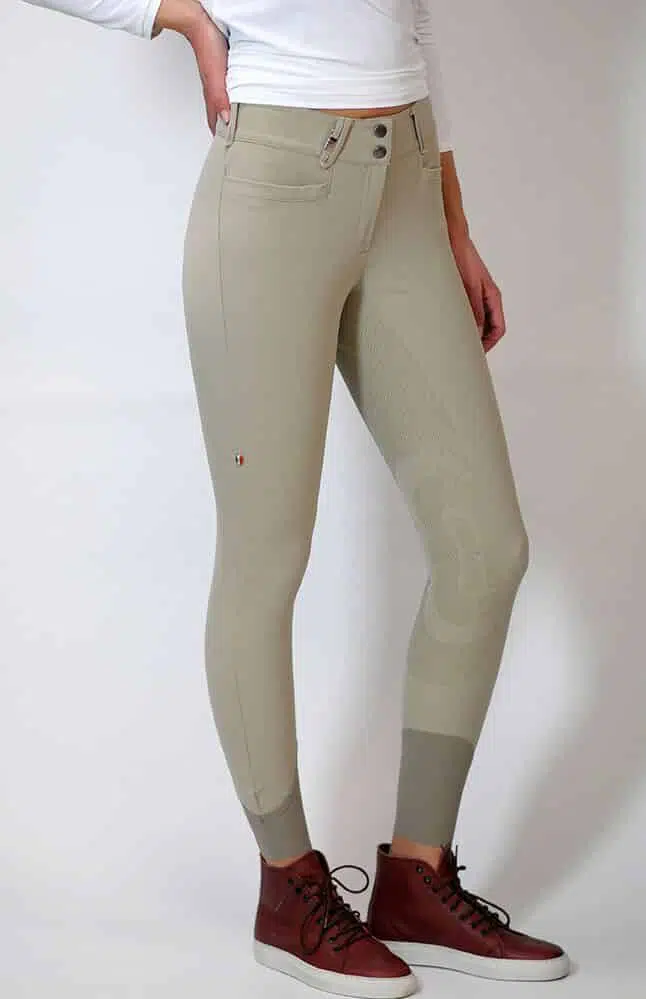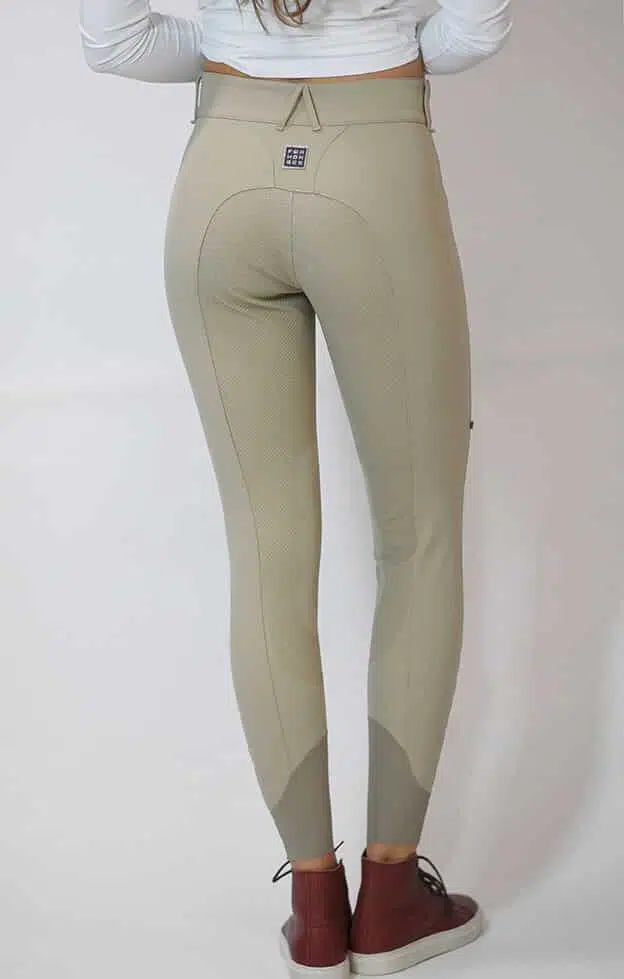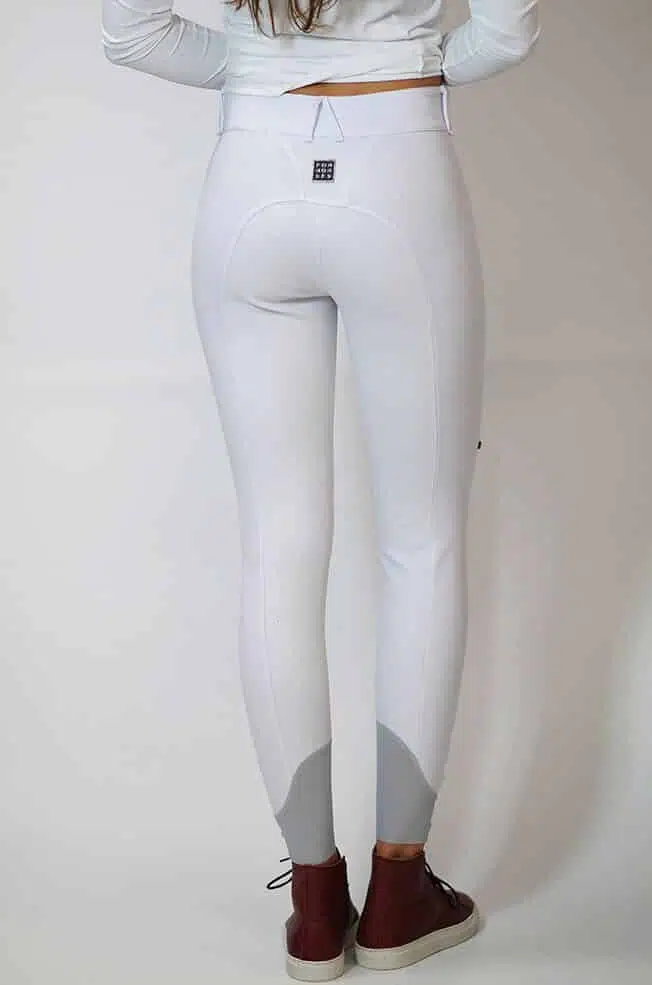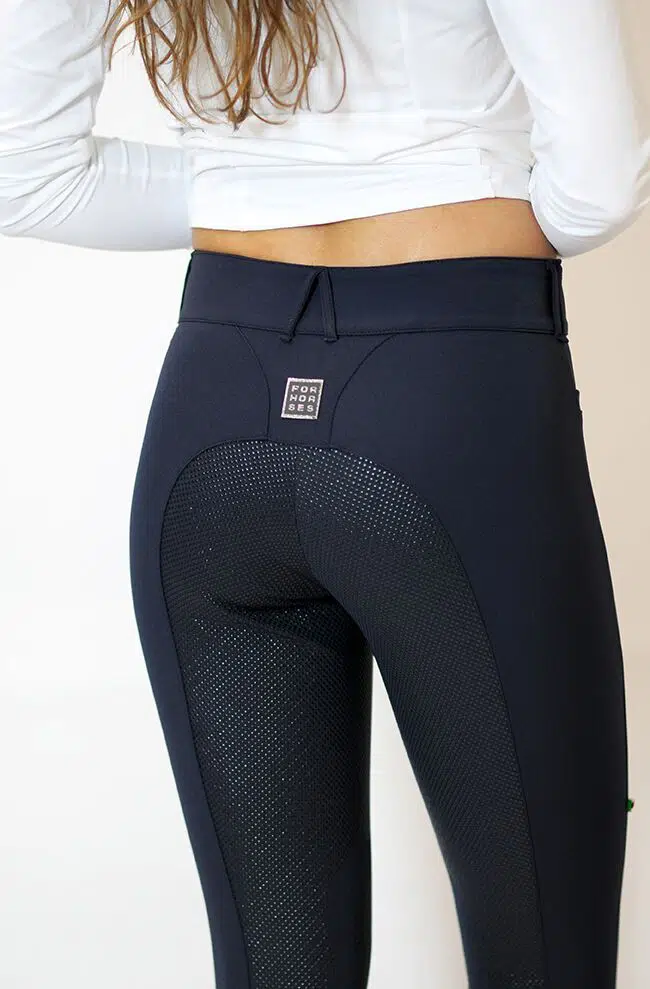 Ultra Light Knee Patch Show Jumping Breeches "Emma"
A slight re-design on the very popular Minnie Breeches, the Emma is the must-have show breeches for 2018! Stylish curved back pockets make a statement.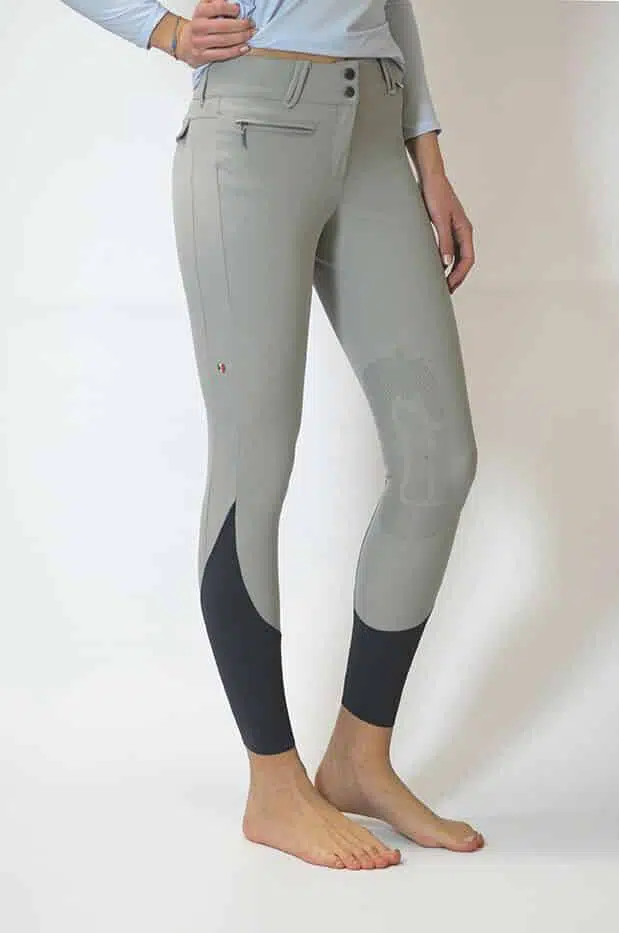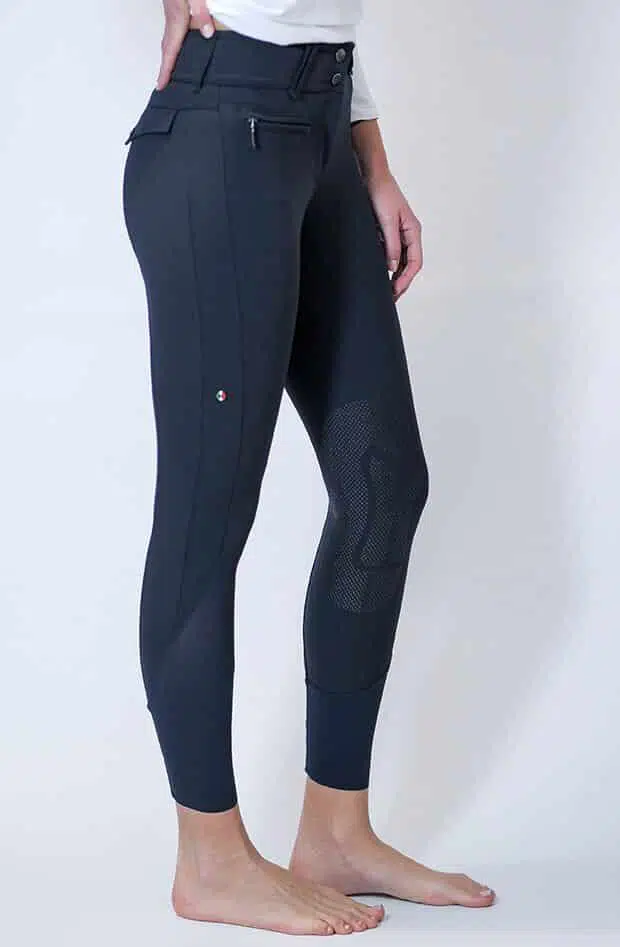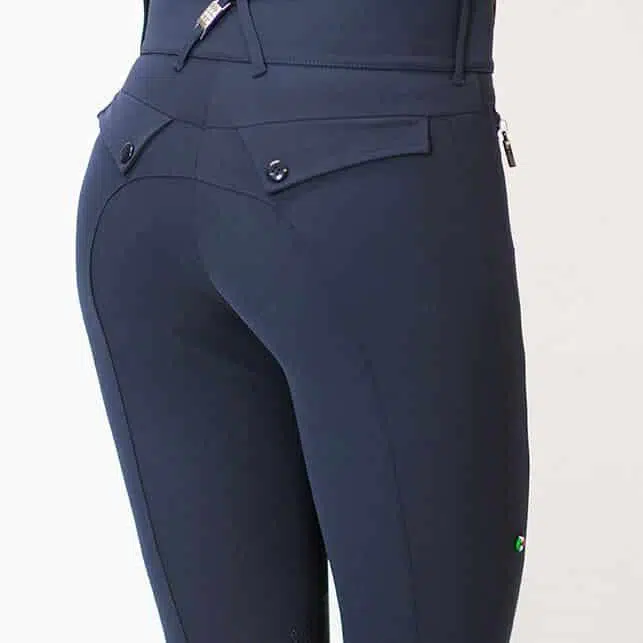 Changes to Existing Products
For Horses "Minnie" Breeches
These popular show jumping breeches underwent a few improvements. The sock of these breeches is now tone-on-tone with the main color of the breeches.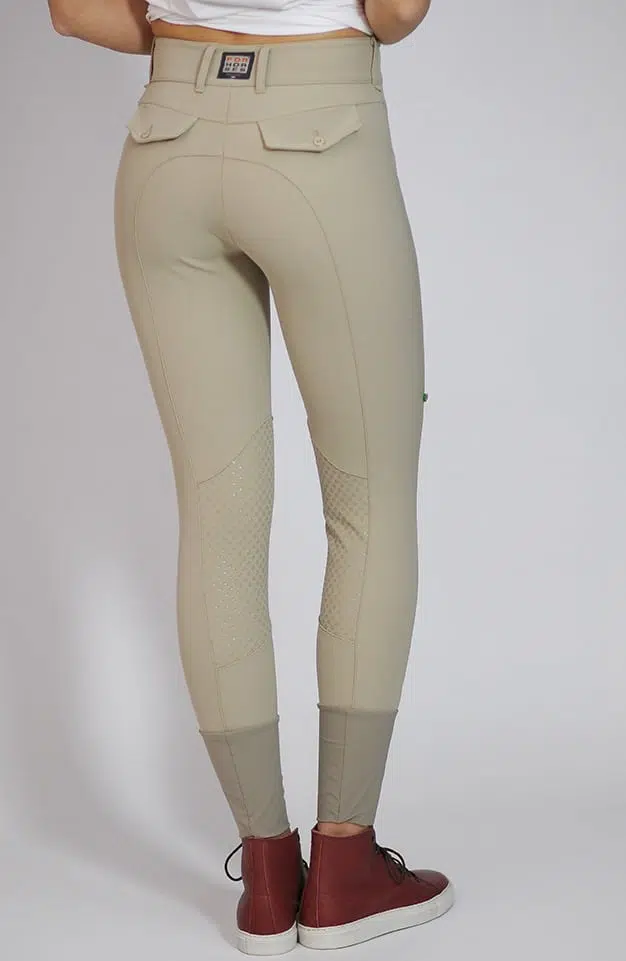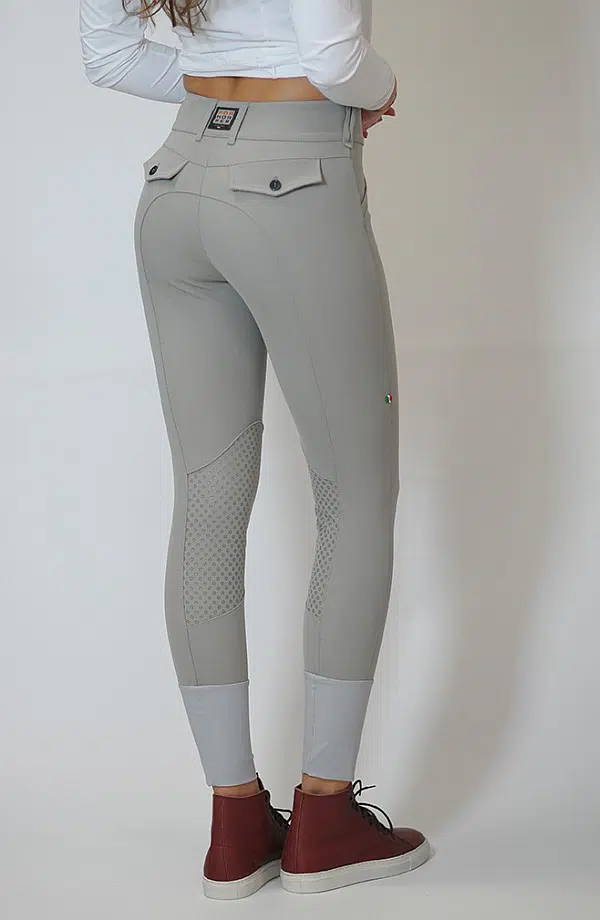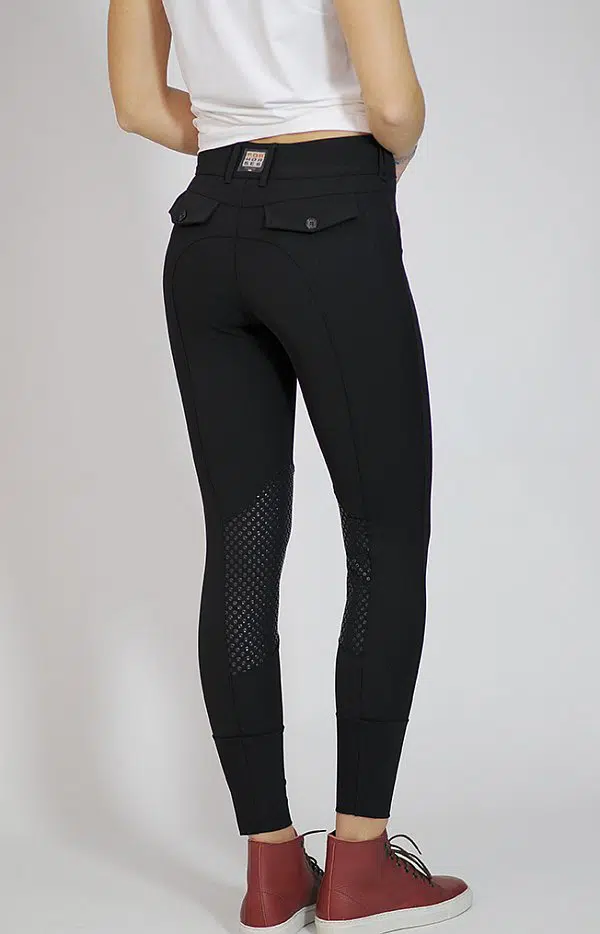 For Horses Push Up Show Jumping Breeches "Pat" 
Are you a person that is bothered by seams? Especially the pesky ones in the upper leg area? Worry no  more, the new design of these #1 selling breeches feature a seamless knee patch.  Besides providing a cleaner look, this small change also enhances wearing comfort.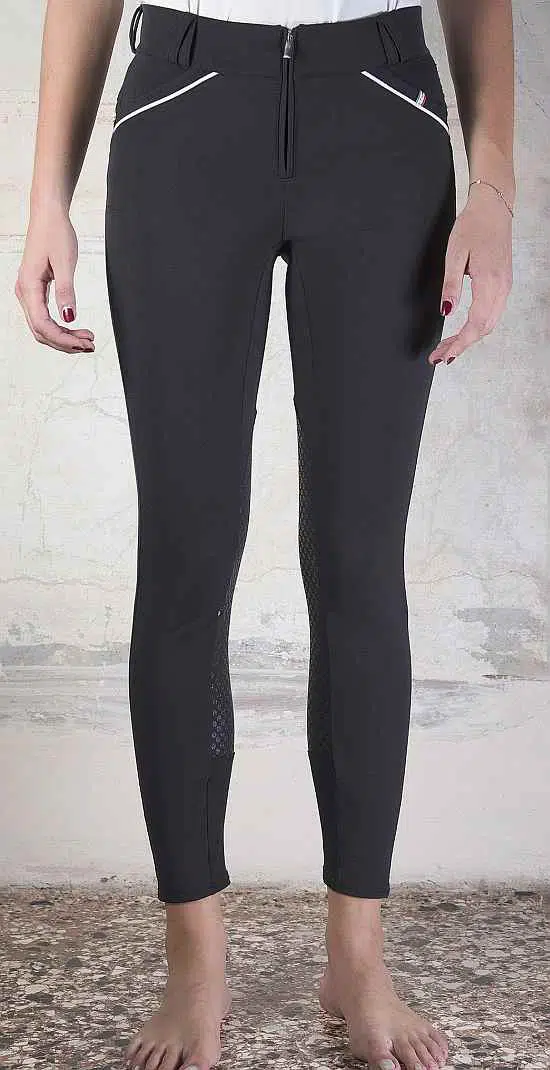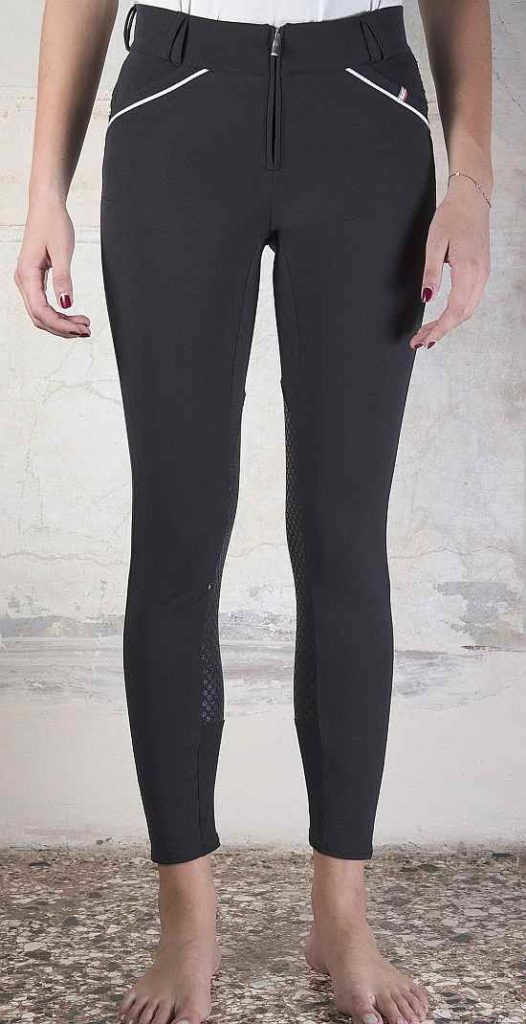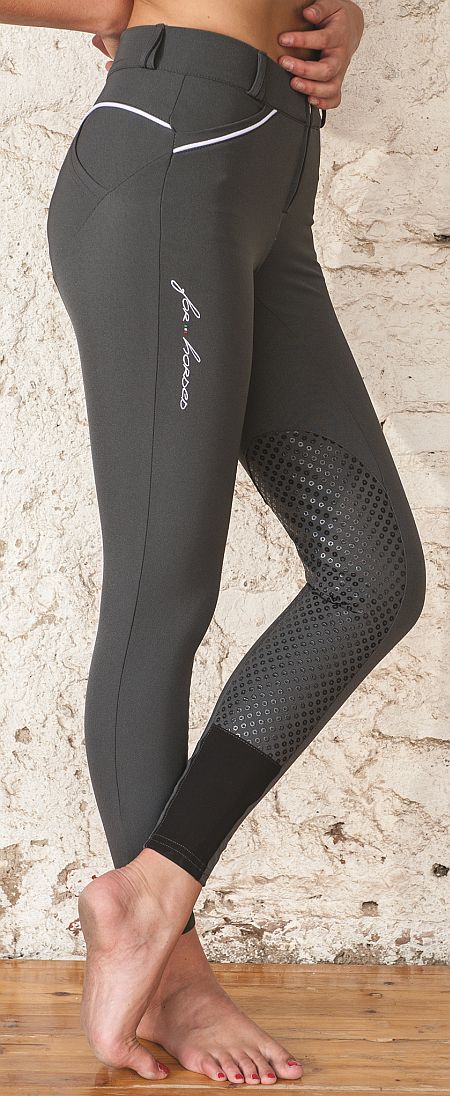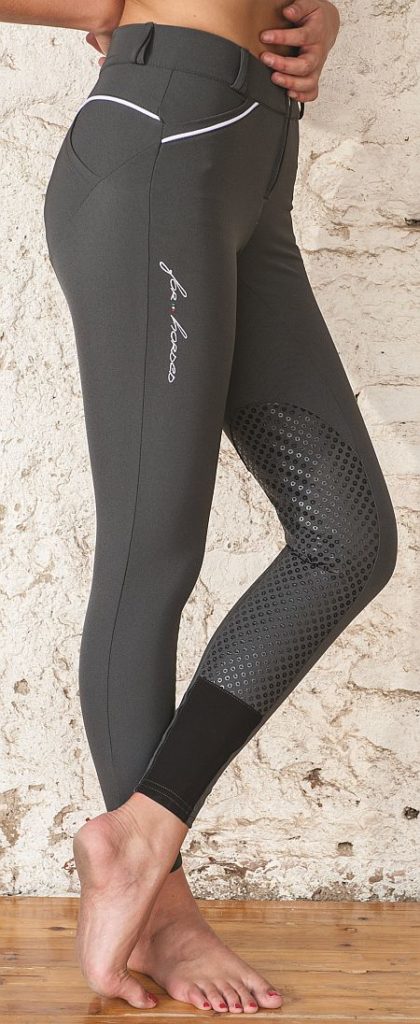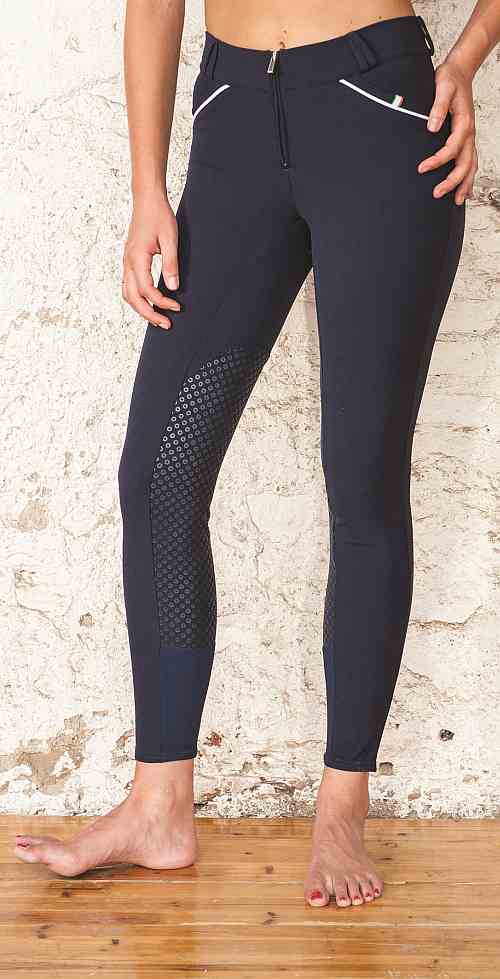 Remie  Lightweight Show Jumping Breeches
So we know almost all White breeches are transparent to varying degrees. We acted on your  feedback  to improve on the transparency factor of the White Remie Lightweight Show Jumping Breeches.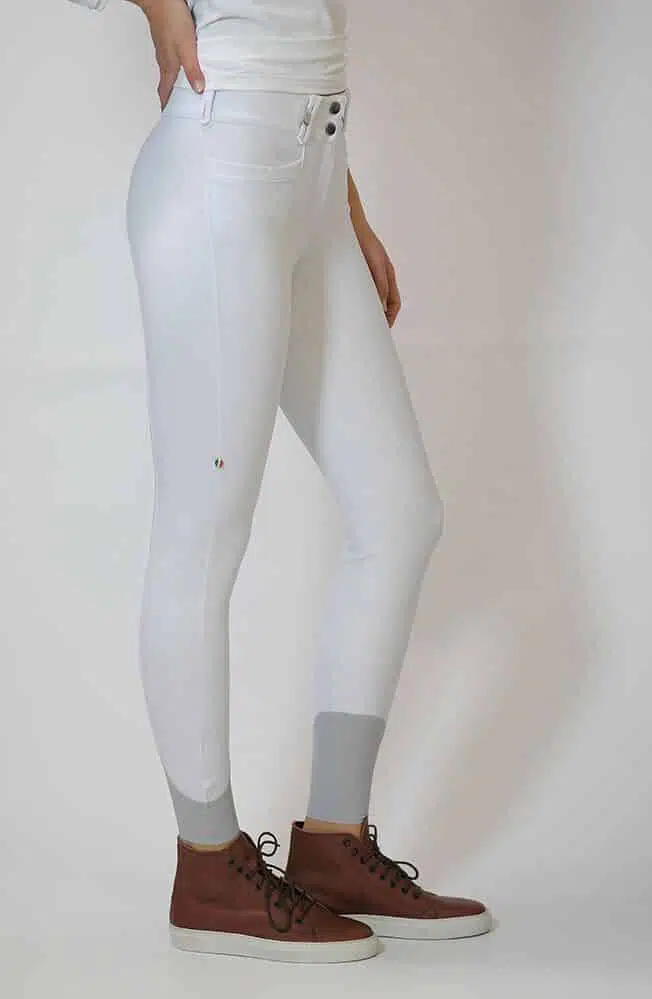 Bernie – Collar Crystal button removed
So many of our customers have requested that the crystal button on the top of this show shirt will make it a very popular show shirt. So we listened to your feedback. Now this shirt is even more popular because you can wear it in the show jumping and hunter ring as well! Also, new for 2018 are 2 new colors Light Blue Pois and Blue Pois.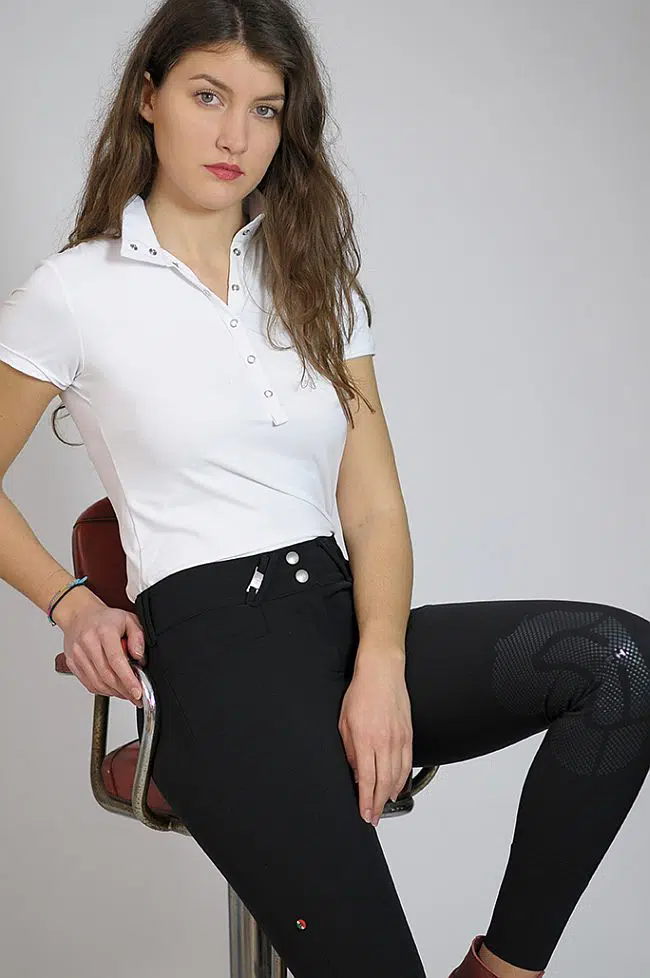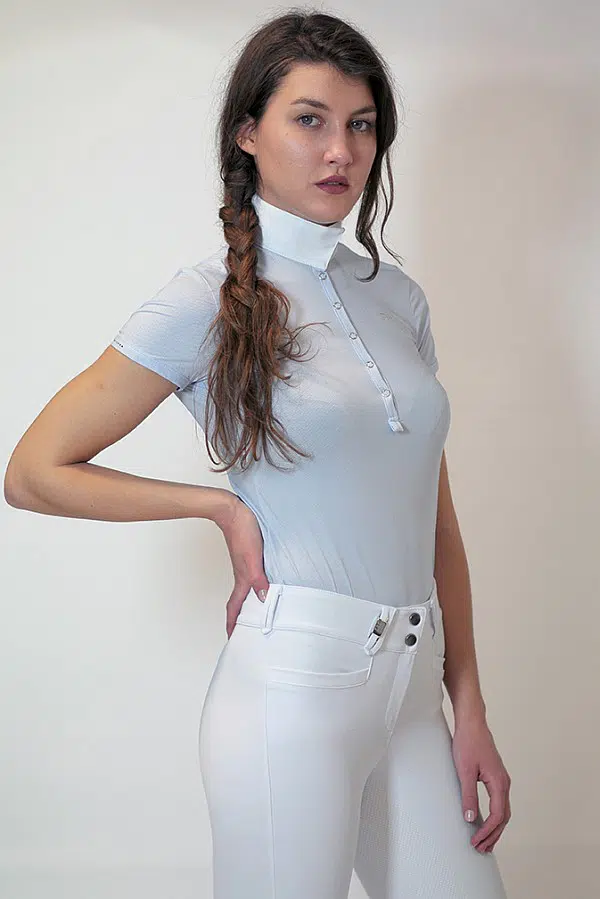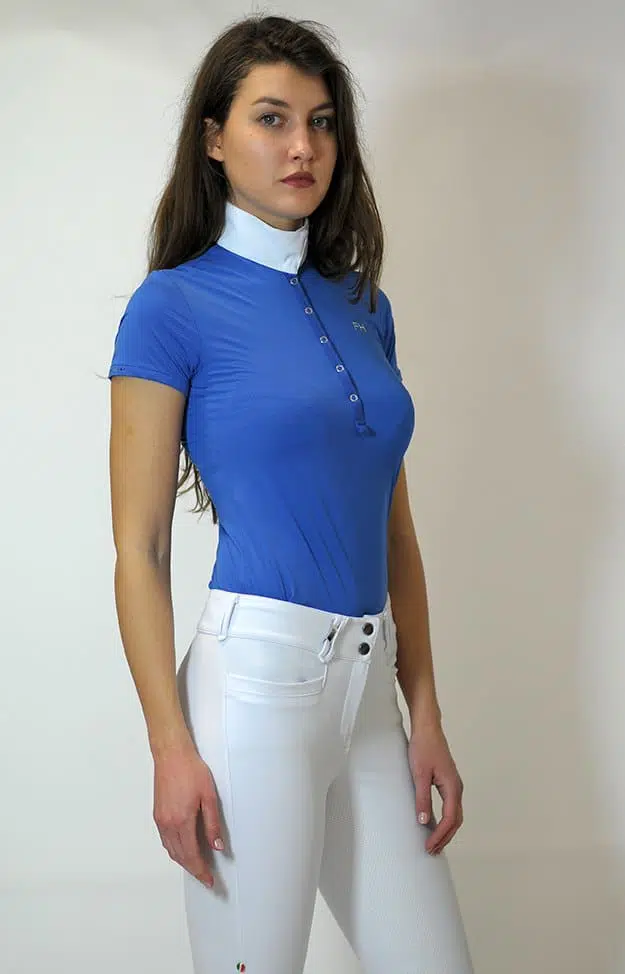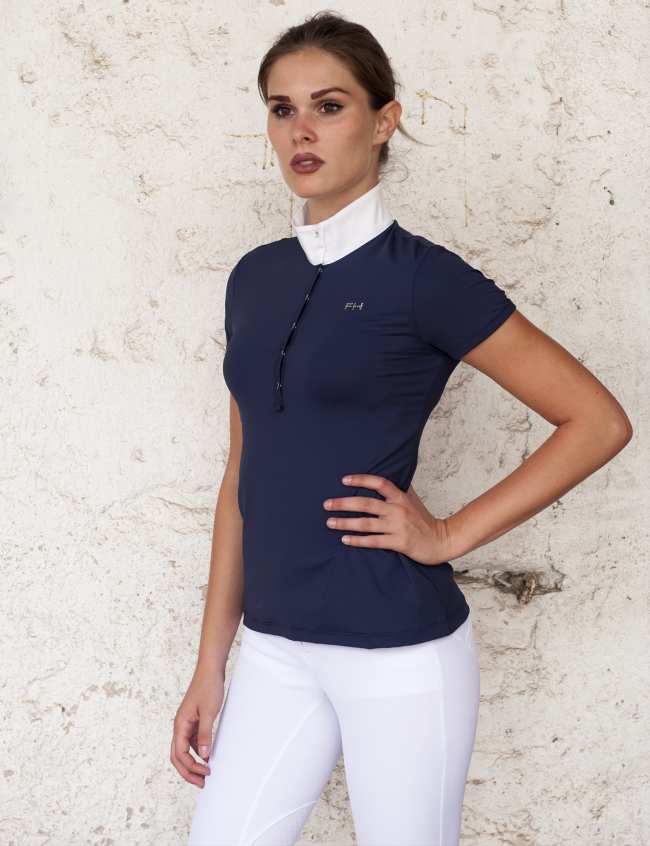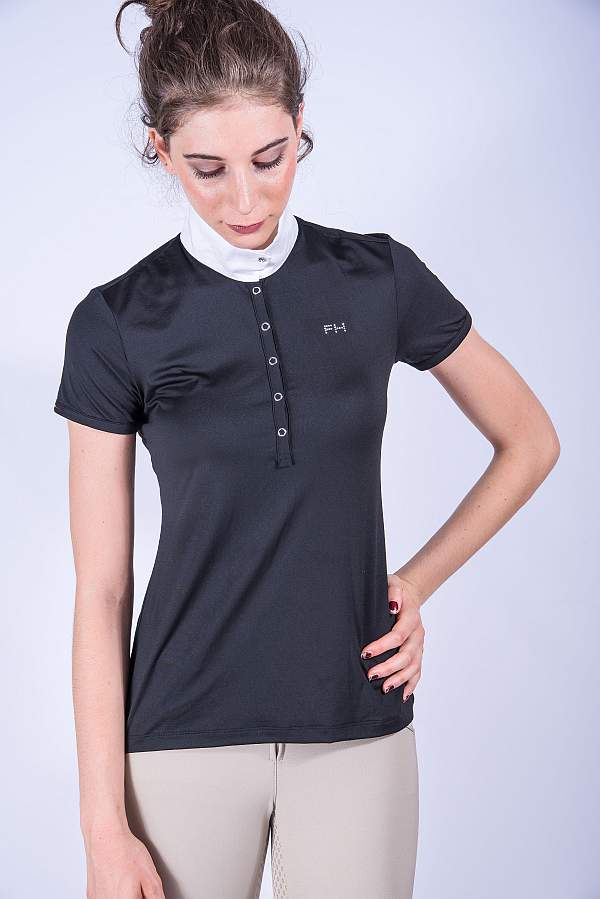 What do you think? Tell Us
Do you own any of of these new products? We would love to hear from you. Tell us, in the comments below,  what is your favorite For Horses product.