The objective of this post is to introduce the Secchiari brand to the US equestrian/horserider market. Secchiari is an Italian bootmaker with a full selection of ready-to-wear and custom boots for dressage, show jumping and polo.
With so many options for riding boots, one would think "Who needs another brand?". That is mostly inline with our thoughts as well, until earlier this year. Our customers were tired of the same choices for boots. They want more options, particularly for off-the-shelf ready-to-wear boots.
While Tucci does a remarkable job at fully custom boots for both dressage and show jumping, there is a segment of the market that does not want to wait for custom boots. Instead, they want a semi-soft ready-to-wear boot that they can use for riding and competition right away. Enter Secchiari Boots. All Secchiari boots have two things that make them stand out:
Comfortable and broken-in from Day 1.
Styles that are modern and conservative at the same time.
The comfort part is important. Everyone knows the pain of breaking in new boots. We have all endured the blisters, the pain and bruises all in an effort to break-in new boots. The situation is even worse with certain brands whose boots are ultra-stiff and it takes 2 to 3 weeks for daily use. While this is particularly painful for tall boots, the same applies to paddock (short) boots. Some of us manage the pain the old fashioned way by just getting used to it. Others employ home made tricks such as stuffing Kleenex tissues or wearing 2 pairs of socks. While each method may have its merits, there is no denying that new boots cause some pain.
What makes Secchiari Boots more comfortable?
Where some brands create their boots from a super soft and thin "wallet" leather, there are other brands that produce the stiffest leather boots. The former is easy to wear on day 1 with no break-in required. The downside is that these boots drop very drastically and wear out much quicker. The lifespan on these boots is much shorter than average.
In contrast, the stiffness of the latter category of boots makes them extremely uncomfortable for new use. Riders have to endure hours and hours of  excruciatingly pain in order to break them in. Eventually (2 to 3 weeks by some accounts), the boots do break in and the leather becomes supple and conforms.
Secchiari Boots are made from soft and supple leather. Flexible yet stands on its own, unlike another well renowned and popular brand of boots. The Secchiari philosophy strikes just the right balance between leather stiffness and comfort. The leather thickness is halfway between the "wallet" leather and the "super stiff" leather. Secchiari boots can be ridden in the first day with minor discomfort.
Secchiari Boots – Modern and Conservative Style
Secchiari also brings another advantage to the table: modern and conservative styling. The Secchiari portfolio of boots presents a boot for everyone. Whether you ride dressage, or show jumping or hunters, Secchiari has a boot for you. When you want to compete, there are lots of options for show boots.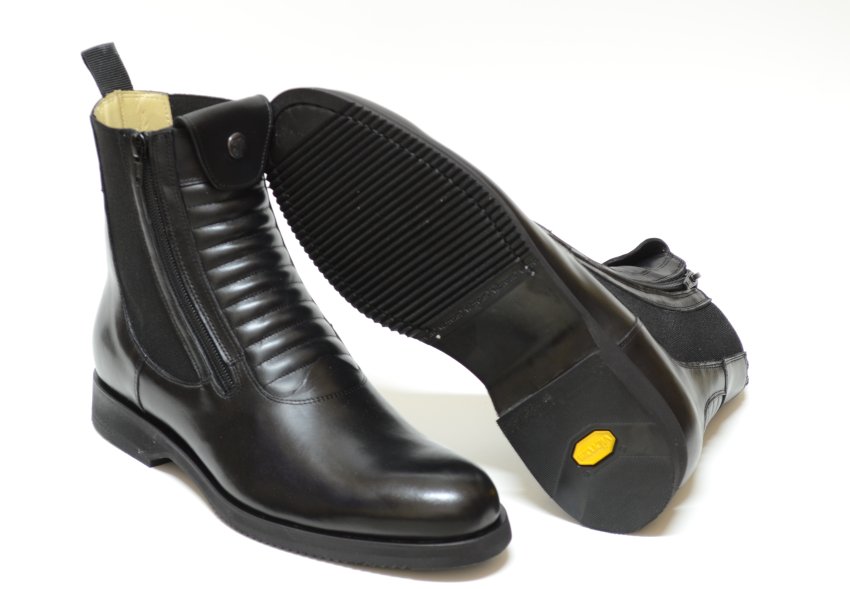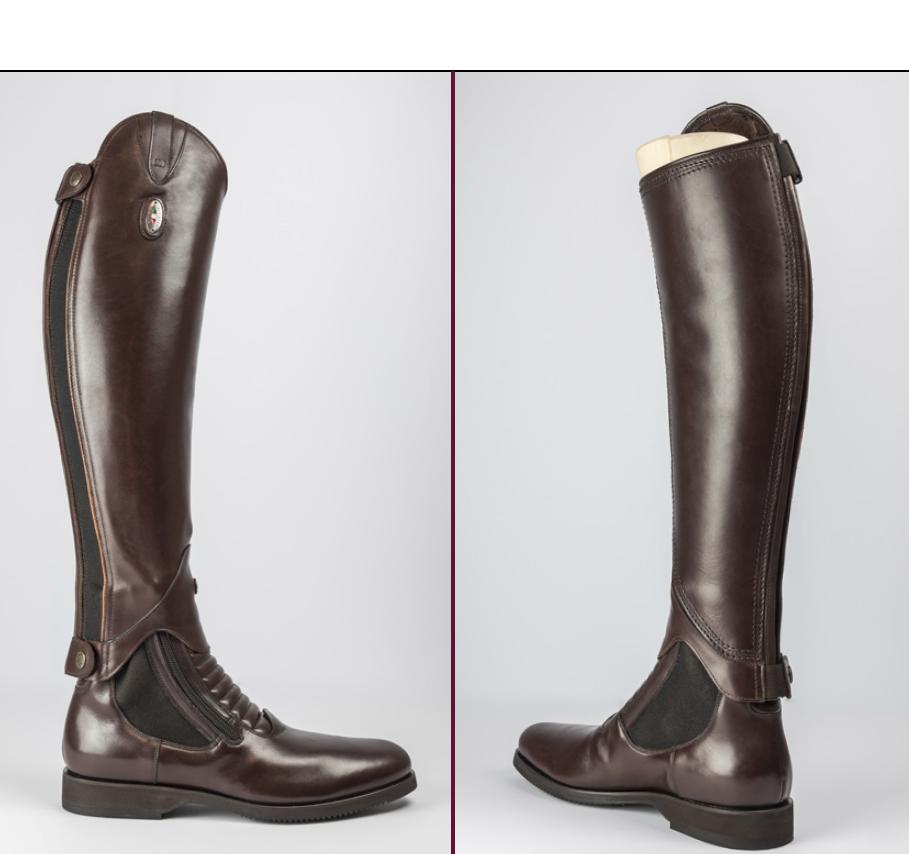 The Secchiari Paddock Boots Hera and the Olanda Mini Chaps are a system that allows you the look of tall boots without the discomfort. It is hard to tell these apart from tall boots. This concept was first popularized by the Freejump Liberty Boots and Chaps system. Tucci has its own offering of short-boots and mini chaps boot system. What sets the Secchiari apart from the other such models are the clean lines and superior fit. The Secchiari fit is second to none. Add to that the Hera Short Boots feature elastic panels on both sides along with a side zipper to fasten. The Tucci Harl Paddock boots do not feature a zipper. The Freejump boots are more modern, not appealing to the rider who desires a classic look.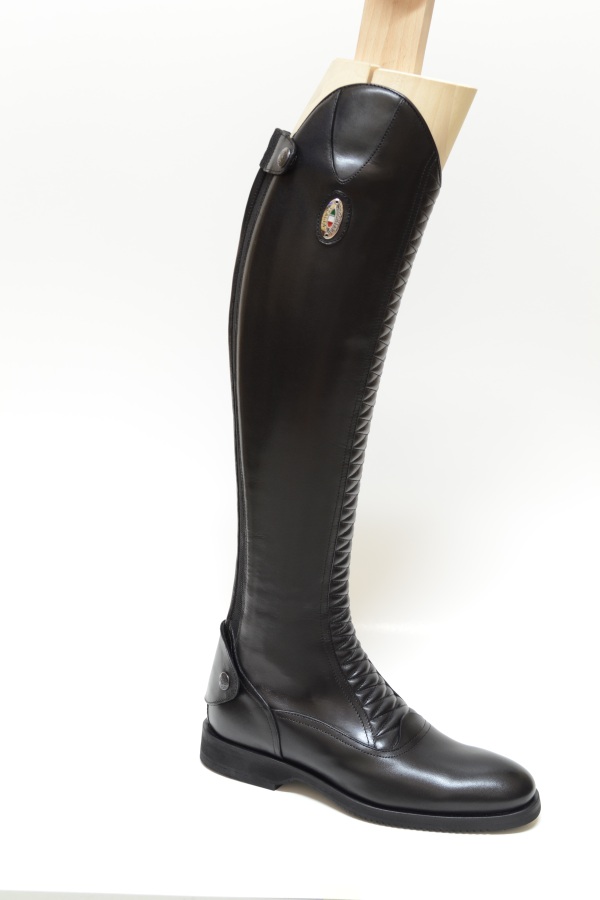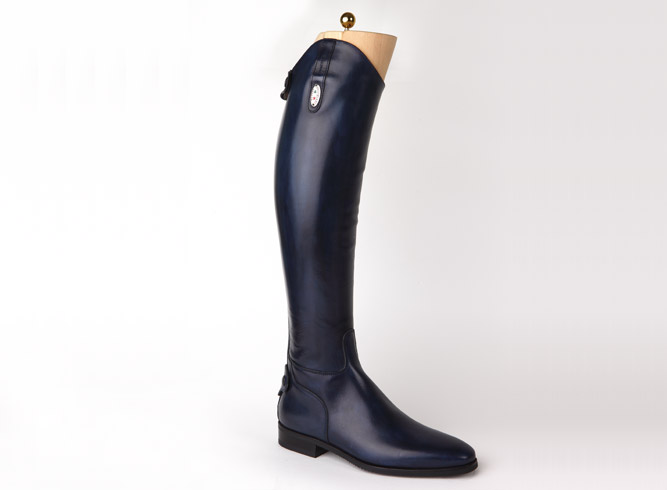 How does the size run on Secchiari  boots?
The Secchiari boots are handmade in Italy. The fit is mostly true to size. Size charts are shown below: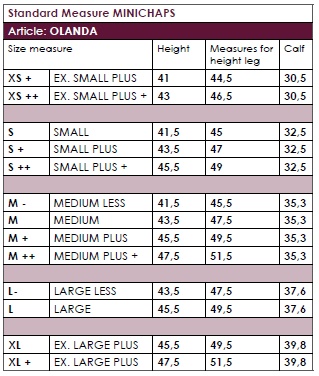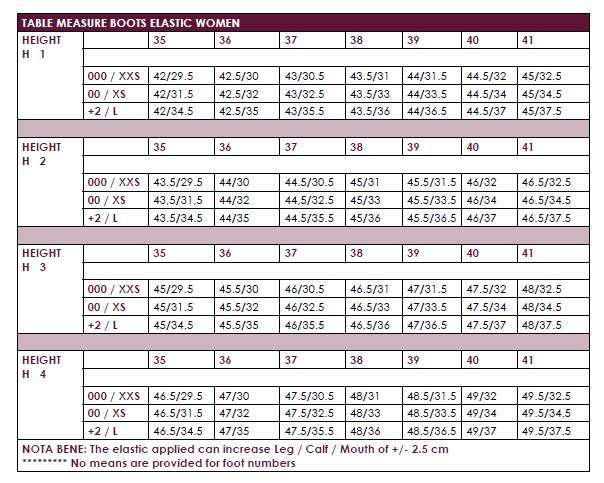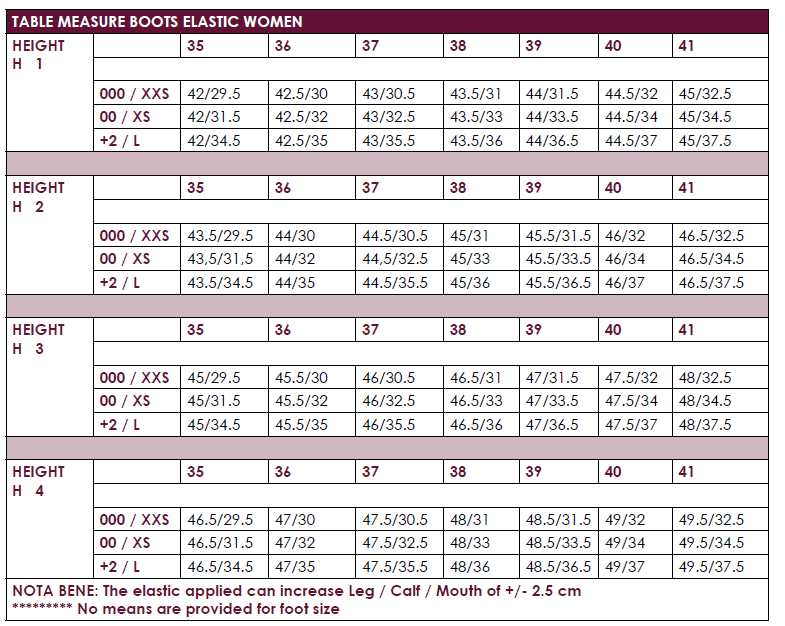 What about Custom boots?
While Secchiari does not yet offer fully custom boots, they do offer a good variety of personalizations. The Colombian Luxury Top Tall Boots are one example.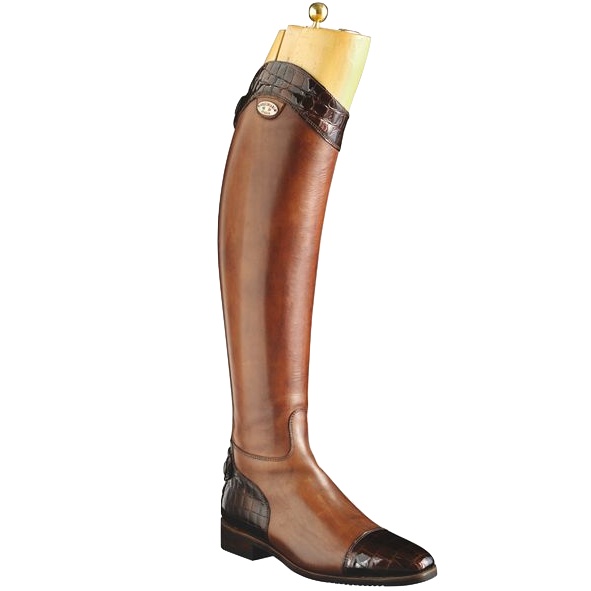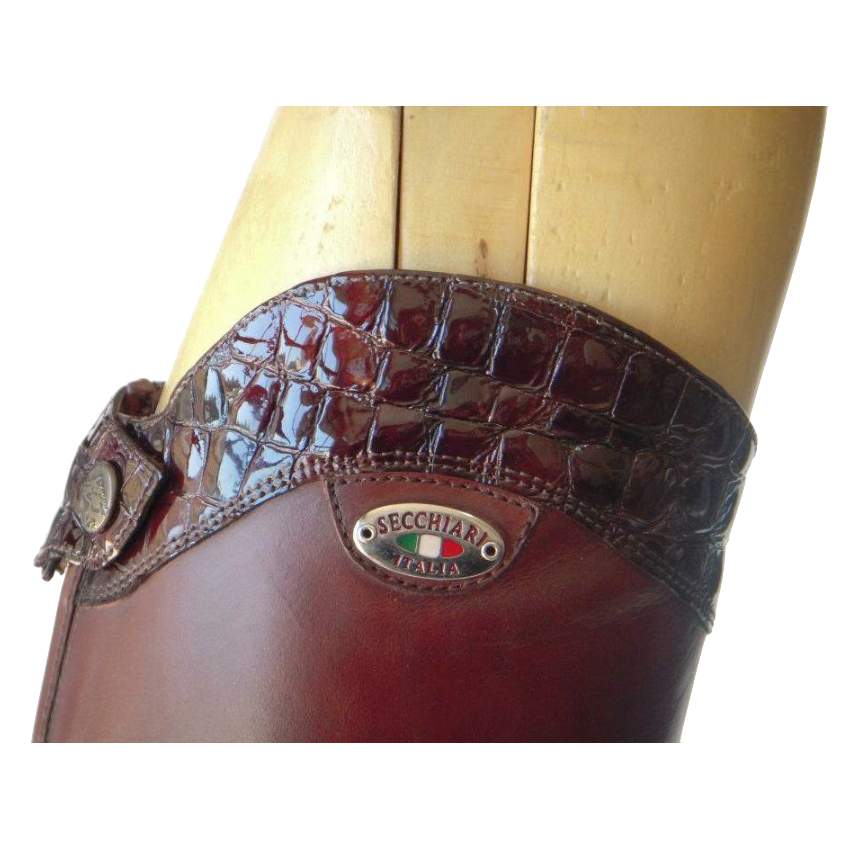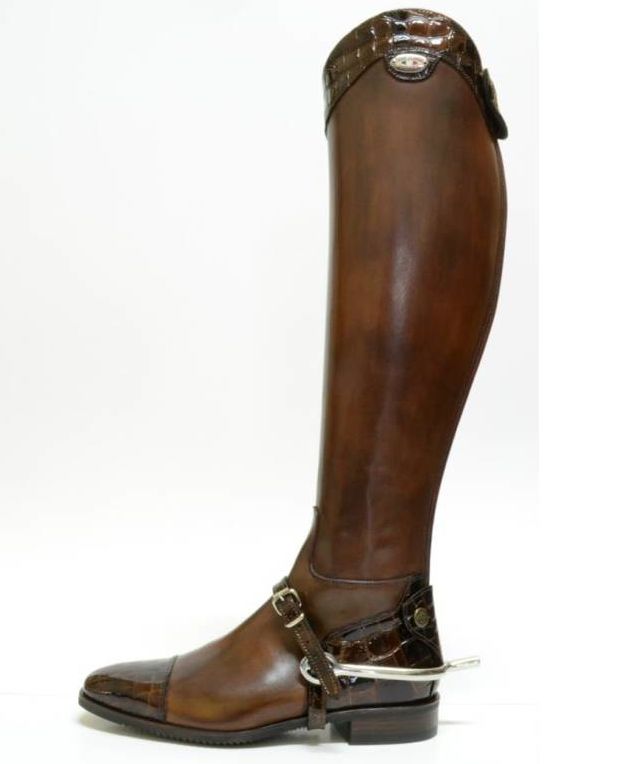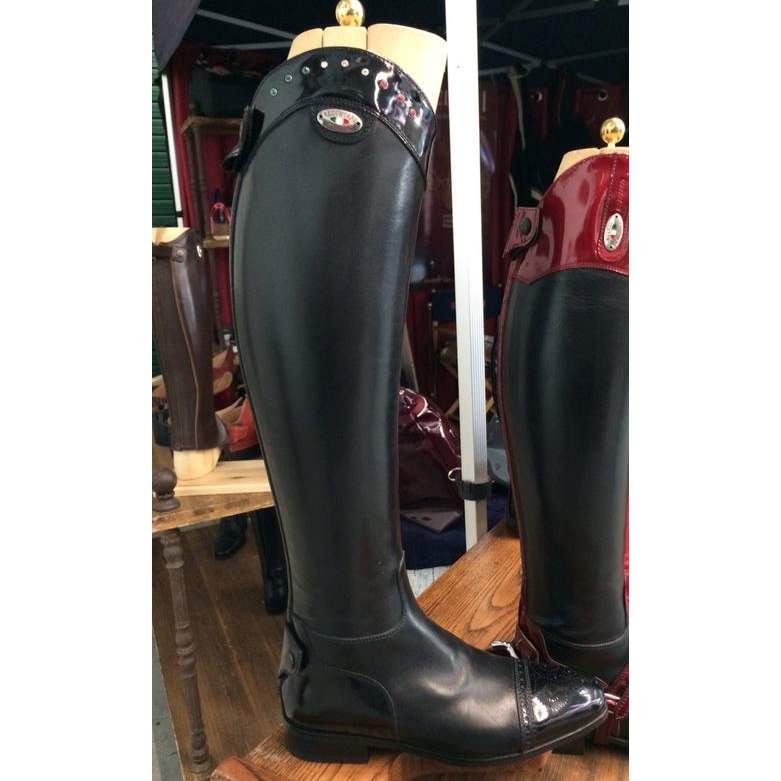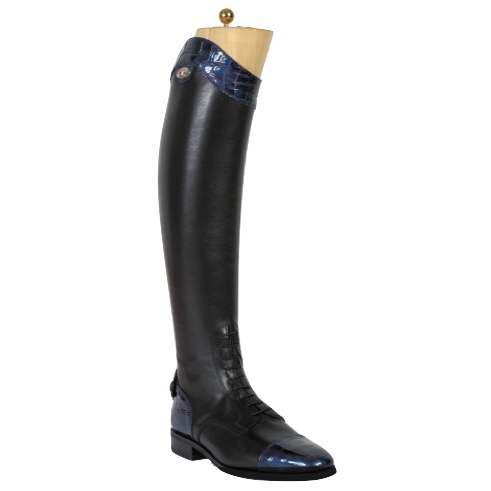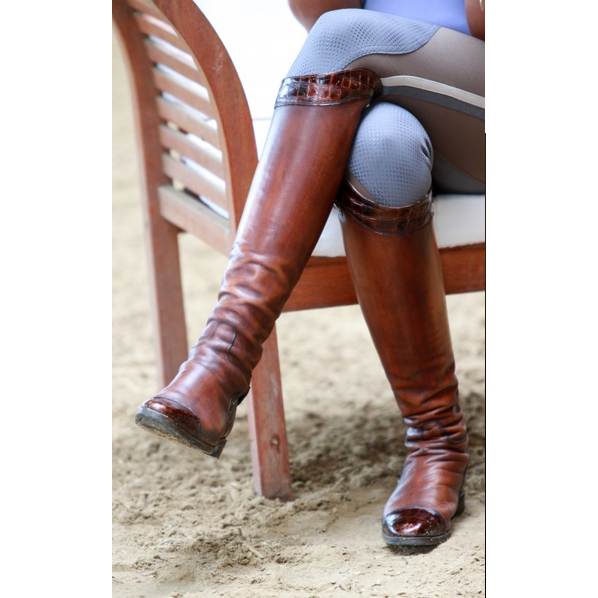 Questions? Comments? Feedback
We welcome your comments and feedback. Secchiari is a relatively new name in the United States. If you have questions, please leave us a comment below.