The Samshield Icon Pack is here! Samshield's Icon Pack has been anticipated for a while now. When Samshield designs something, it is the finest in class. The same applies for their helmets as well. When the Samshield Shadow Matt Helmet was first introduced, it caused a sensation. The same excitement will translate over to this backpack as well.
Samshield's design philosophy is a powerful fusion of form and function. We like to think of the pre and post Samshield era. Prior to Samshield, backpacks were boring and bulky. Enter the Samshield Icon Pack. Now, we use words like "sexy" and "sleek" etc to describe backpacks. We call this the Samshield effect. Samshield is a leader. With its foray into backpacks, it has once again proved its superiority.
In this post, we attempt to answer your questions about the Samshield Icon Pack Backpack.
If you take cues from their helmet designs, you can see how Samshield does not improve upon an existing product on the market. Instead, their approach is to build something new from the ground-up. The advantage of this design approach is that the resulting product incorporates all the "must-have" features required today.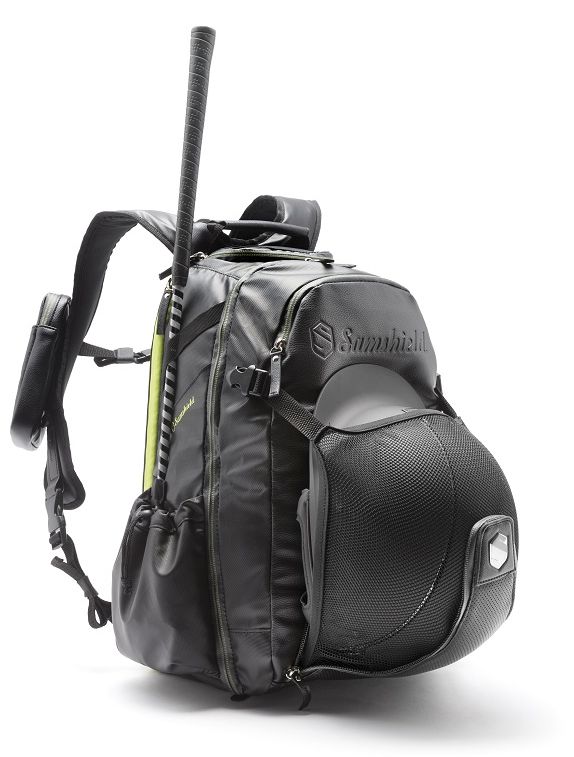 1. Plenty of Space
The Samshield Icon Pack is packed with pockets and storage areas. From helmets to breeches to whips, the Icon Pack sports a pocket for everything. It even has a pocket for spare change, keys, wallet/purse, cell phone. You can even store an entire show outfit including a show shirt, pair of breeches etc. In total, the Icon Pack offers a total carrying capacity of 25 Liters.
Organized Storage
Lateral Pocket for a Bottle or Spray
Lateral Pocket closed with a snap for metal studs, sugars, elastics, etc.
Big Lateral Pocket with waterproof zip closure for a laptop, a tablet, a passport or the horse's papers
Elastic Straps to maintain a whip
Top pocket for coins, gloves, keys or credit card
Eyewear pocket
Removable Case for a camera or a cell phone
2. No-Show Helmet Storage
The compartment for storing the helmet is made of mesh that is only visible when used. This makes for a sleek and minimalist look. When not in use, the helmet storage mesh can be neatly tucked inside a zipper compartment.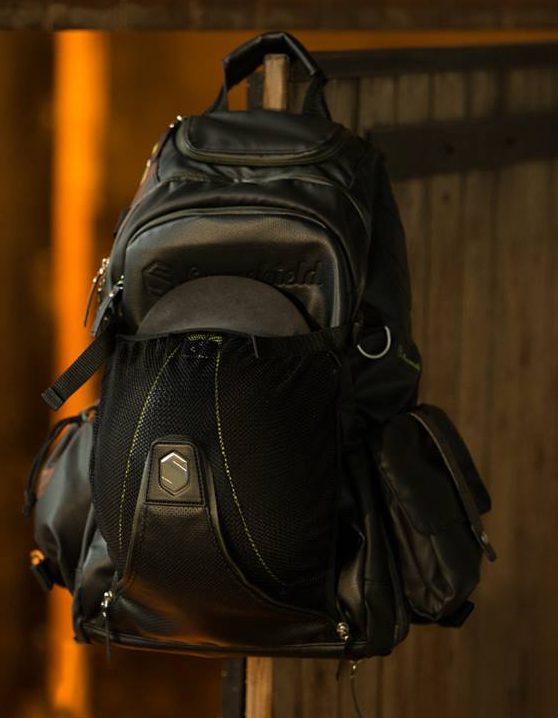 3. Add-On Storage on the Shoulder Straps
A small case can be optionally attached to the shoulder straps. This case is for storing your cell phone or digital camera. This enables easy access so you never miss a call or a photo-op!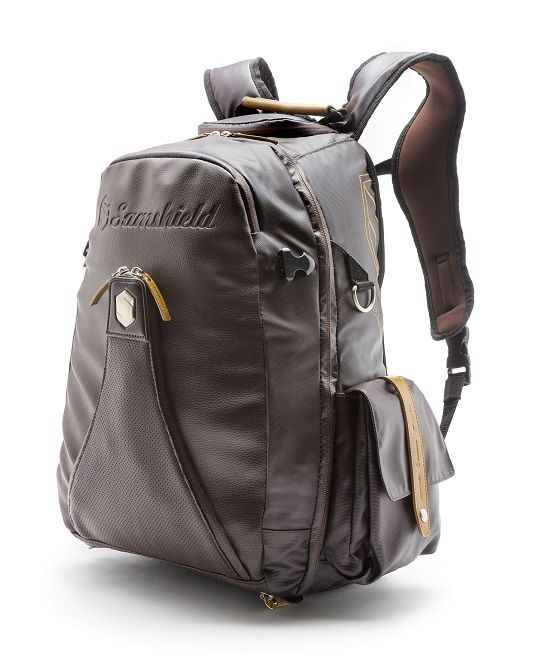 4. Built-in Rain-Cover
Rain comes without any notice, especially here in South Florida. The Samshield Icon Pack features a fully retractable rain cover for your entire back pack. The cover is only visible when used. When not in use, it is safely tucked away inside a discreet bottom storage area. You would not be able to find it if you did not know exactly where it is located.
5. Universal Helmet Storage
The Icon Pack can store any helmet in its universal mesh helmet storage. This includes the KASK Star Lady Shadow, KASK Dogma Chrome Light, KASK Dogma Light, Samshield Shadow Matt, Samshield Premium Helmet, Samshield XC J Helmet, Samshield XC J Matt Helmets and GPA Helmets.
6. Sturdy Construction
The Icon Pack is made of 1200D coated Polyester, a very strong, resistant and waterproof fabric. The bottom of the Icon Pack is abrasion resistant for maximum durability.
7. Personalization
A label allows to write the name of the owner. In addition, you can also embroider the name on the top pocket of the backpack.

Have more questions? Contact Us or post your questions in the comments below.