The biggest event in Equestrian Sports is around the corner. Yes, we are talking about the World Equestrian Games aptly hashtagged as #tryon2018!  While we normally do not attend many shows out of the Winter Equestrian Festival (WEF) in Wellington, this is one event we are planning to attend. The dates are Sep 10th through Sep 23rd.
Given that this event occurs once every 4 years, it is kind of a big deal. The best of equestrian sports is displayed at the biggest stage. It almost seems like WEF 2018 was finished just yesterday. The summer has flown by. That is partly because we have been busy preparing for #tryon2018.
We are pleased to announce that we will be a proud vendor at the #tryon2018 games. Our signature state-of-the-art trailer (with new signage and improvements) will be stationed for the entire 2 weeks nearby the Food Court area.
That said, we would like to give you a sneak peak into what we are offering during the #tryon2018 WEG event.
Custom Show Jackets (Short Coats and Long Tailcoats) by Lotus Romeo
Since late 2016, a brand called Lotus Romeo has been a rising star in the custom show jackets space. It has been a real pleasure to promote Eva Szekely's brand here in the USA. That is because Eva believes in making no compromises and works on one coat at a time. Each jacket is a labor of love. We are aligned completely with Eva's philosophy so it is a win-win situation. We believe you should have unlimited options to freely design your show coat.
Meet the Owner and Creative Director of Lotus Romeo at WEG
Yes, you can meet Eva in person at WEG. Just stop by our trailer at WEG anytime to say hello.
Some of the better known brands  do not want to offer you more than 3 design options, because they are based on a mass-manufacturing model. That model is in direct contradiction to the customer's needs. At Lotus Romeo, every jacket is made individually with the same attention to detail and worksmanship. What is more is that the jackets can be tailored to fit you perfectly. You do not have to be an exact size 34, 36, 38, 40 etc to get a perfect fit.
All in all, we have been very pleased with the quality of the Lotus Romeo jackets. Our customers are the best testimonials. They have become Lotus Romeo fans for life.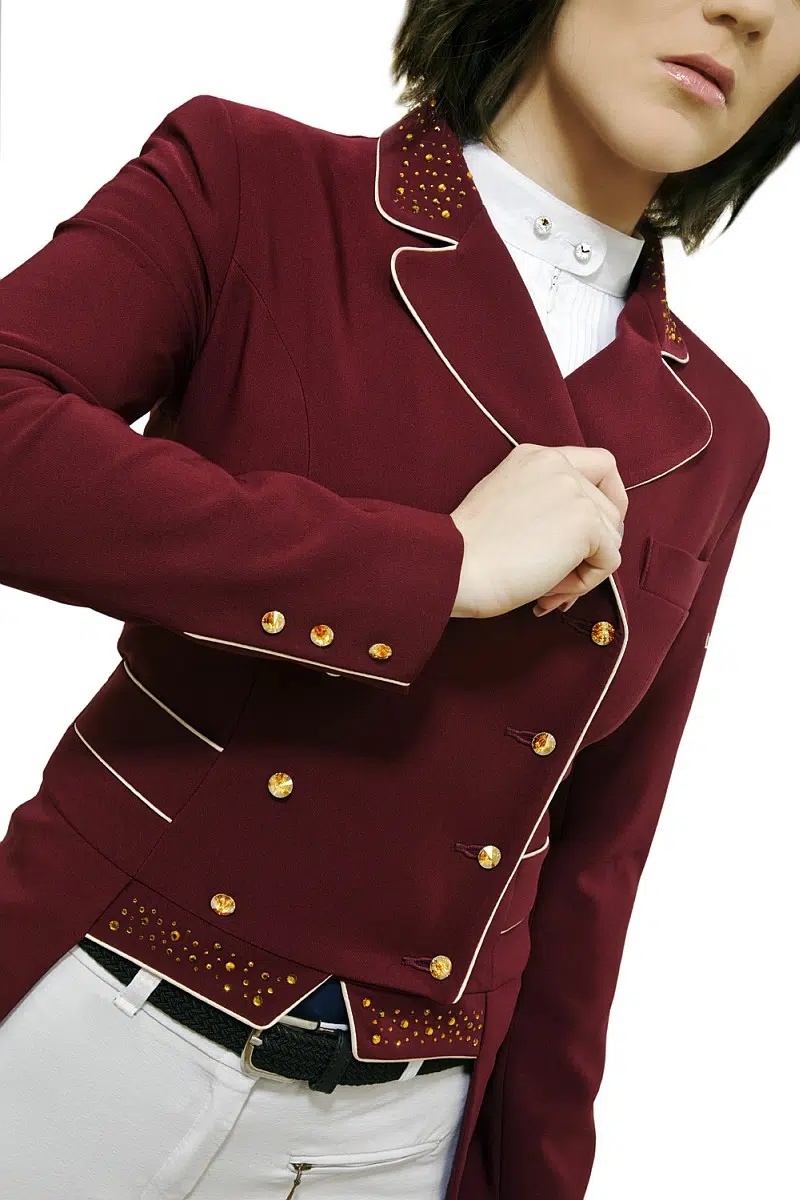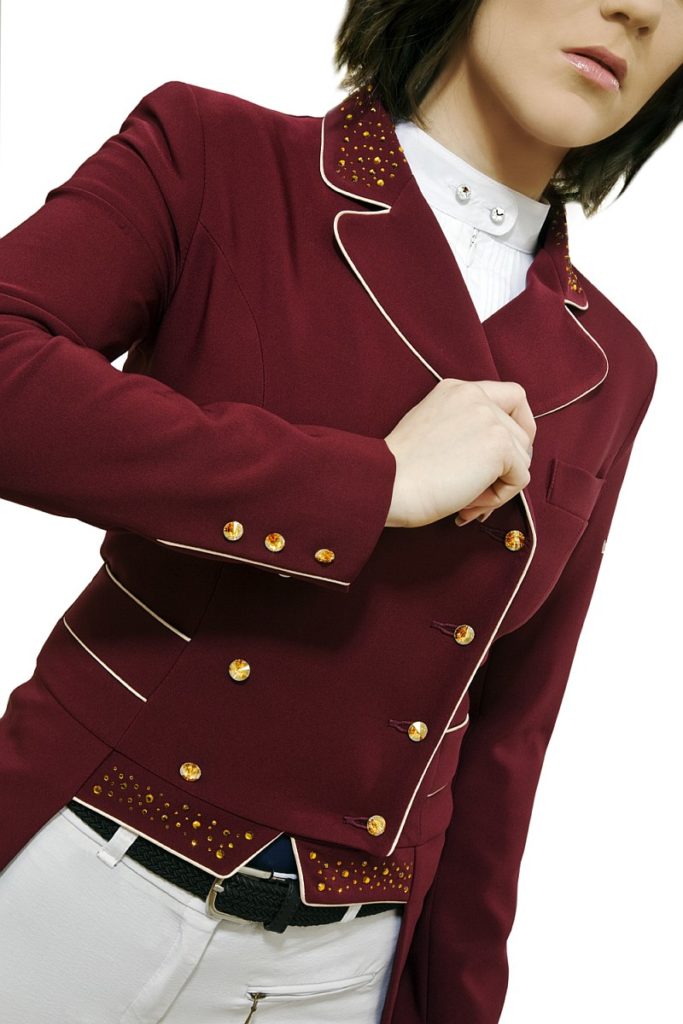 Read More About Why Lotus Romeo Offers You The Perfect Dressage Tailcoat
Design My Custom Shadbelly


Whether you want a dressage tailcoat/shadbelly or a short jacket, we have a unique jacket for you. The shortcoats from Lotus Romeo are designed to be head-turners. Elegance underlines the basic design philosophy "the art of unforgettable style".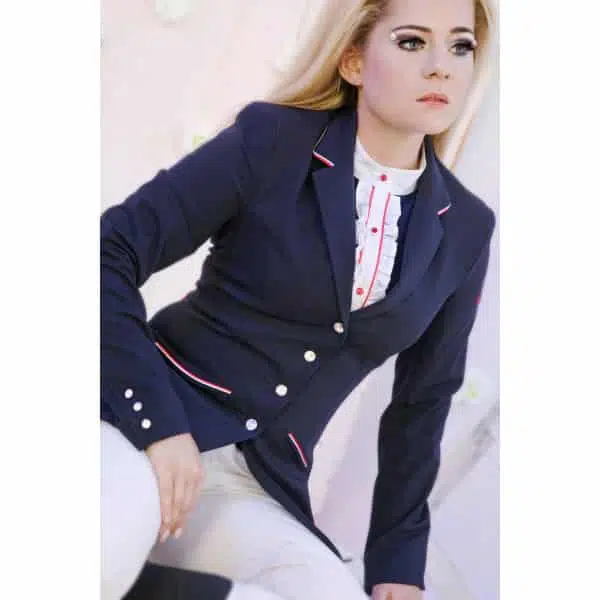 Design My Custom Show Jacket
Custom Dressage and Show Jumping Boots by Secchiari
Secchiari Italy is a bootmaker with passion. Each boot is handmade in Italy. Their approach to bootmaking is to make boots that strike the perfect balance of comfort, style and quality. The top selling boot from Secchiari is the Athena model. This has consistently been a crown favorite.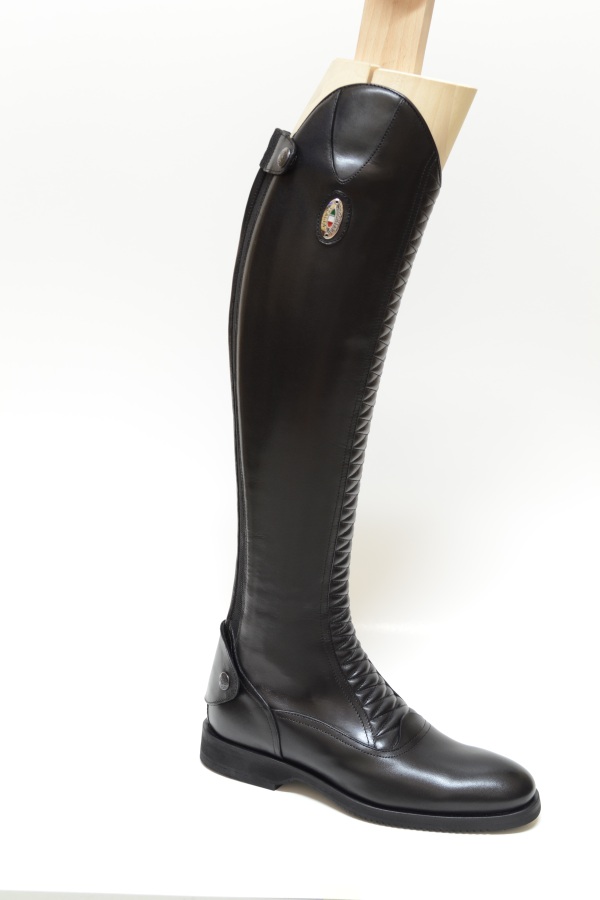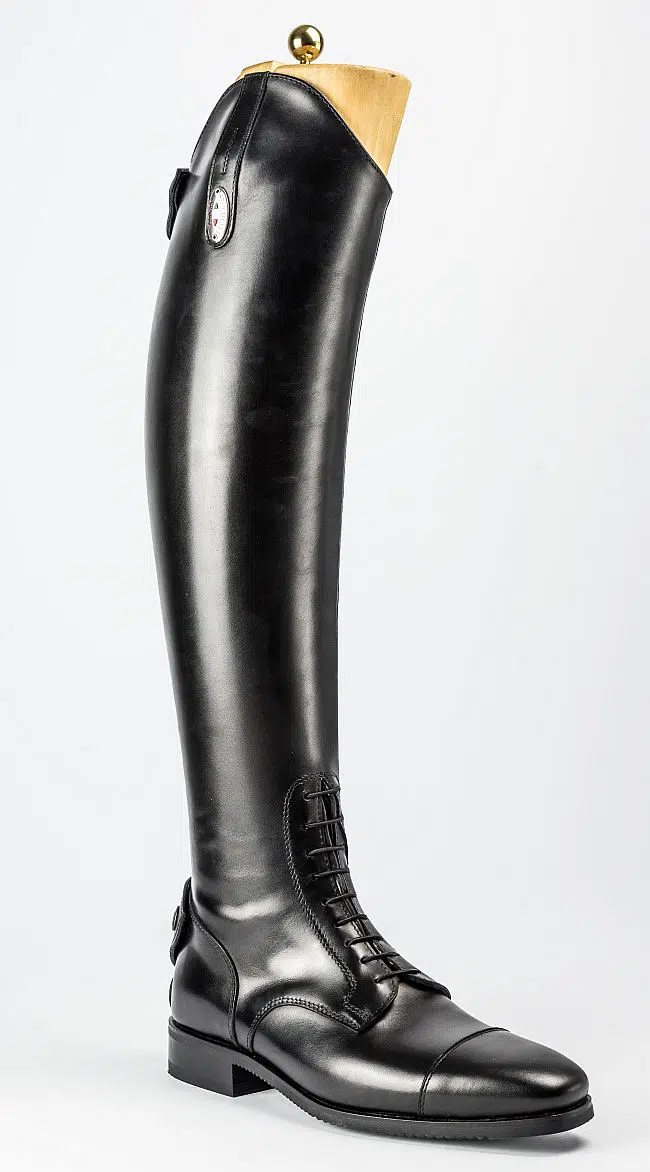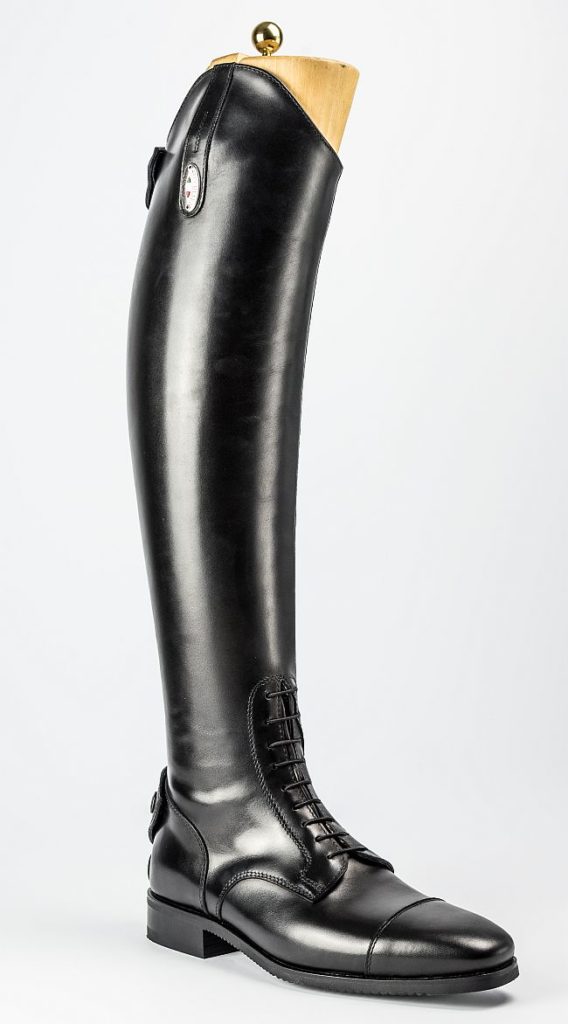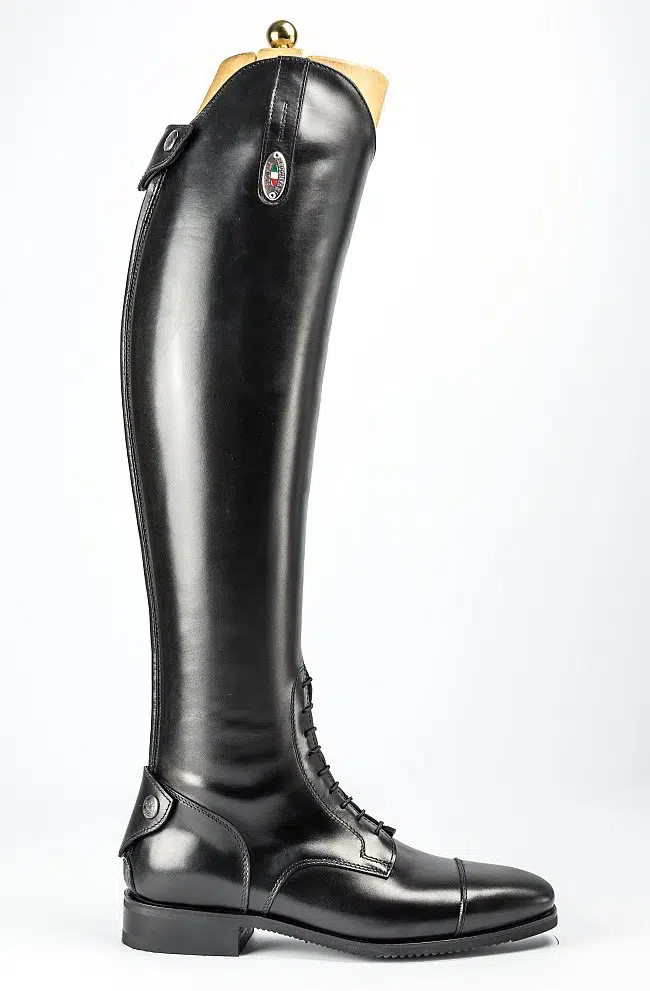 More recently, we have started doing fully custom boots with Secchiari as well. The advantages of these custom boots are many, chief among them:
Faster Delivery Times (4 to 6 weeks)
Boots that fit right the first time, eliminating the need for refitting and additional delays
Softer Leather to allow for easy break-in
Come see us at WEG to check out all the beautiful designs of boots! Whether it be dressage, show jumping, hunter or equitation, we have a tall boot for you.
Secchiari Boots : Beautiful, Comfortable and Stylish
Mix And Match Show Jumping (and Hunter) Anatomic Bridles by Schockemoehle Sports
New for the upcoming season is the Mix And Match concept by Schockemoehle Sports. Not only do you get an anatomically designed bridle that is perfect for the show ring, now you get to build-it piece by piece.
What does that mean, you ask? You can pick different sizes for each of the elements of the bridle: Browband, Headpiece, Noseband etc. So if your horse does not fit into a standard Full Size bridle, you can custom configure the pieces to provide a perfect fit.
The top selling bridle for the hunter ring has been the Montreal Select. It is available in Espresso as well as Royal Oak. With just the right amount of padding, this anatomic bridle scores big wins in both the show jumping and hunter rings.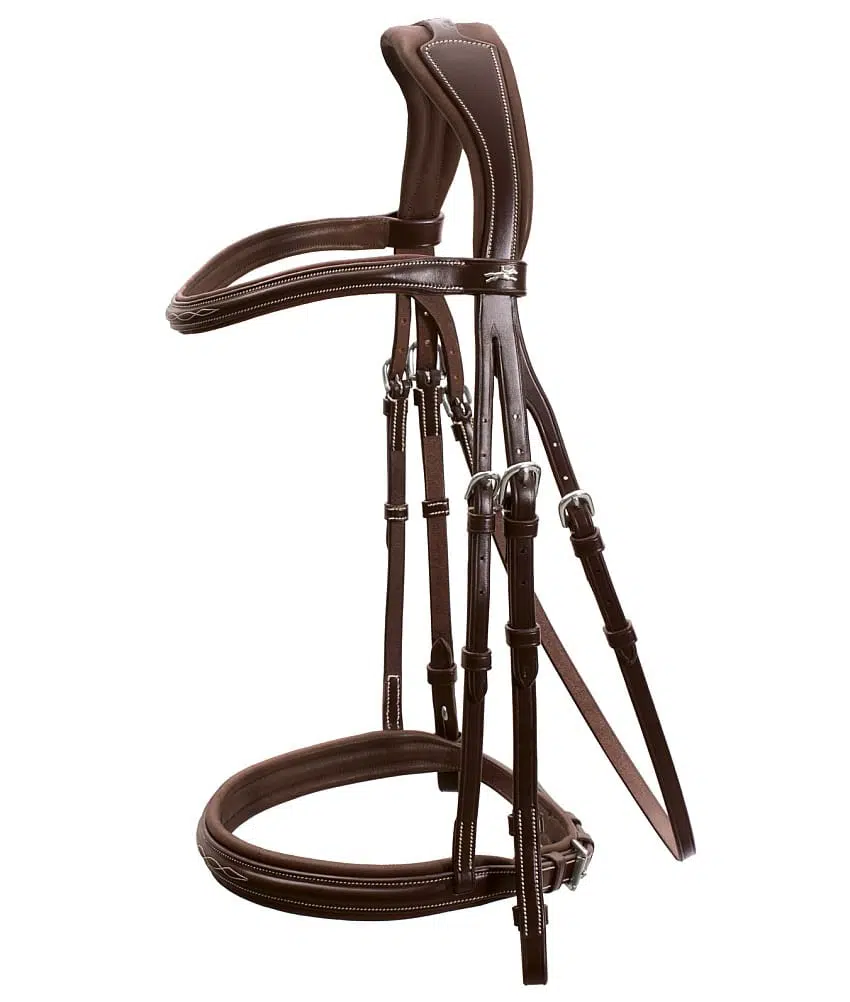 There is also the new  Bridle by Schockemoehle Sports, titled Tokyo Select, which features a fully removable flash attachment. You can use the bridle with or without the Flash Attachment. No more hanging loops of leather.
Why Equitus Alpha is the Bridle Of The Year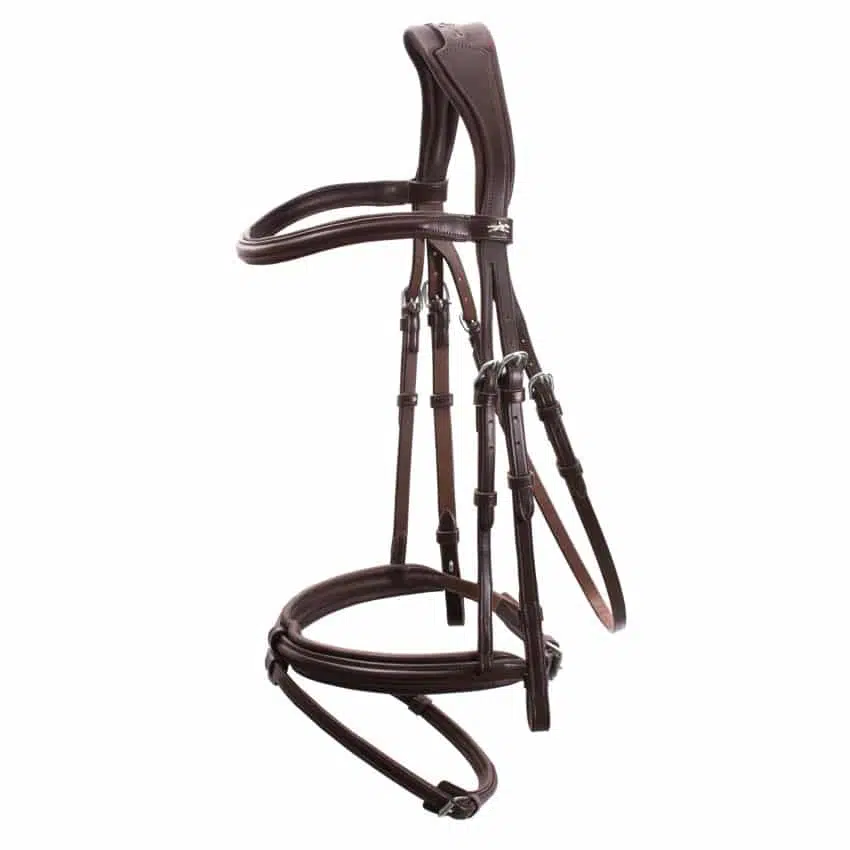 Build My Custom Bridle
Schockemoehle Sports 2018 Show Jumping and Hunter Bridle Collection
Dura Soft Grip Reins
The top selling reins for show jumping and dressage "Dura Soft" continue to shine this season as well. These reins are made from Soft Leather, with embedded hand stopps. They feature a rubberized grip on the one side and leather on the other.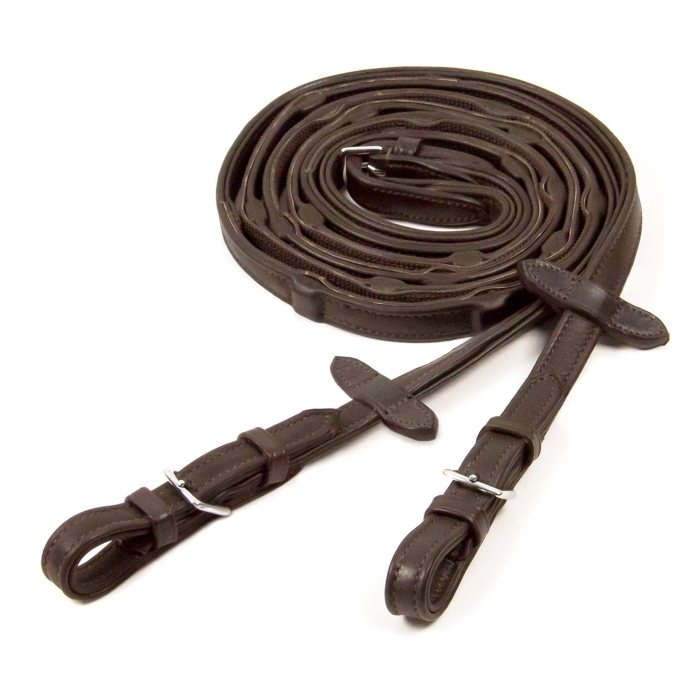 Samshield Helmets (Miss Shield, Crystal Fabric, Rose Gold, Glossy, XJ etc)
We are planning to bring the entire range of Samshield Helmets to WEG. Some of the newer helmets come with the Rose Gold Trim. Please note that quite  a few of these helmets are custom. Normally, it would take 6 to 8 weeks to procure these helmets.
However, in preparation for WEG, we are bringing you these helmets immediately without any wait. You can buy the helmets at WEG and use them right away!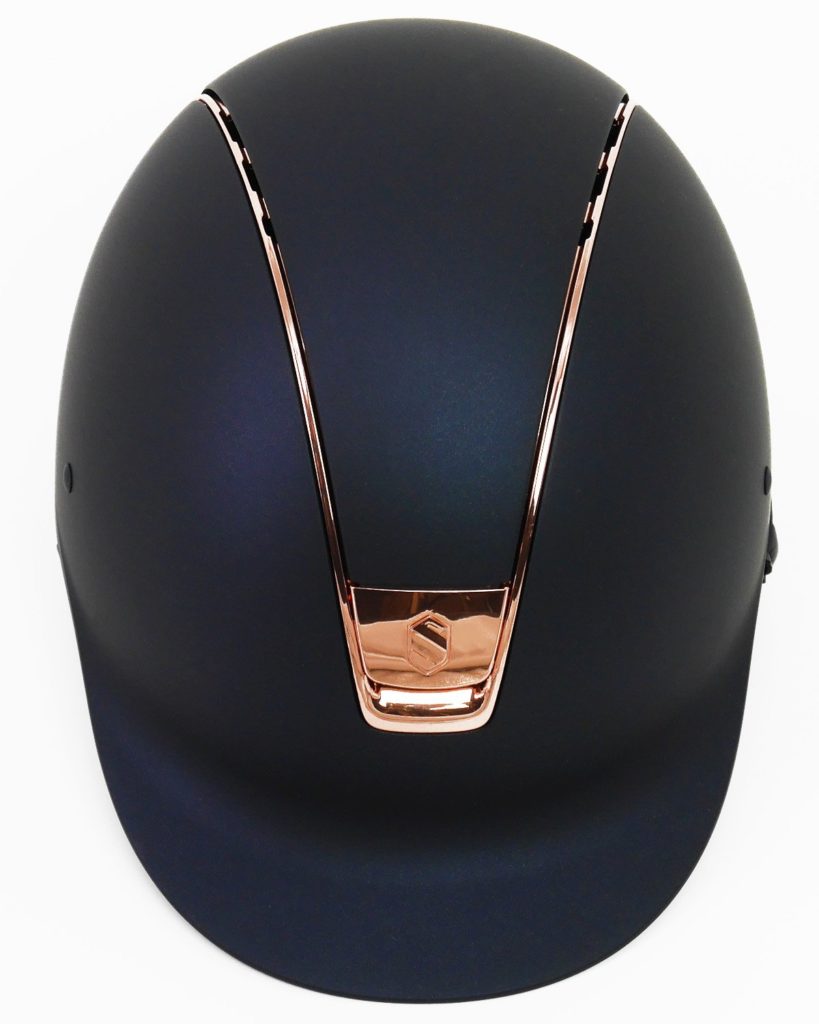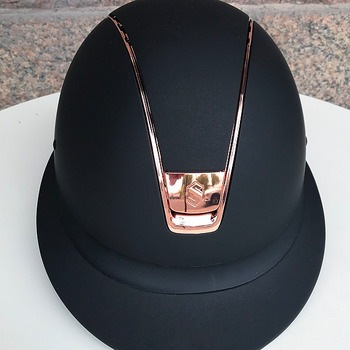 Presenting Miss Shield, Samshield's wide brim helmet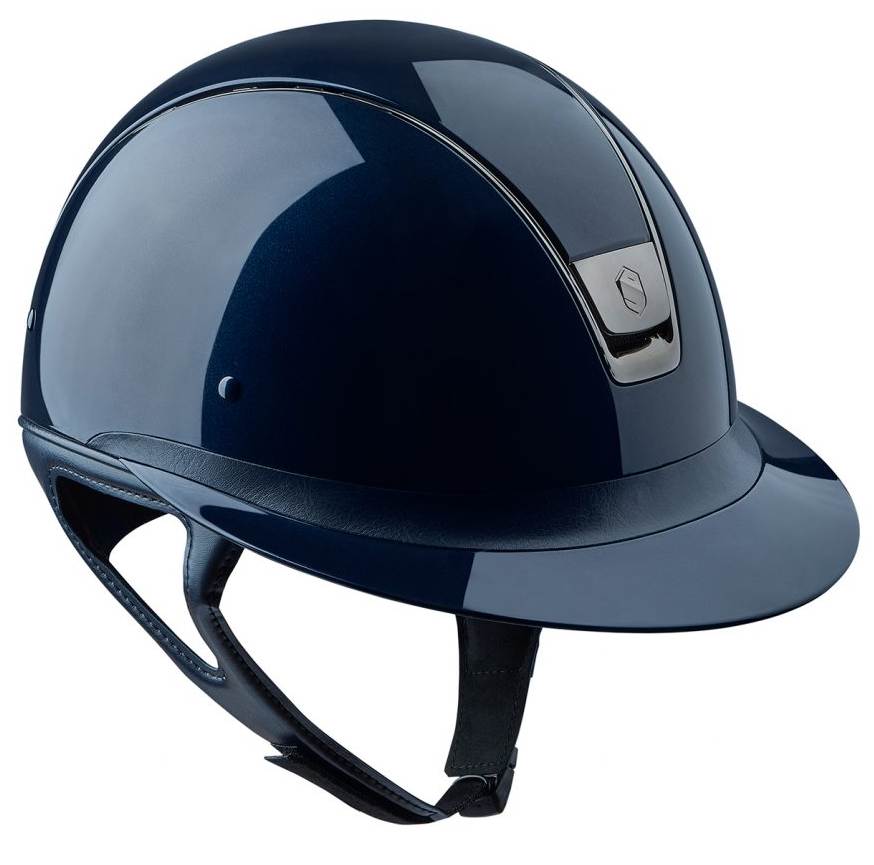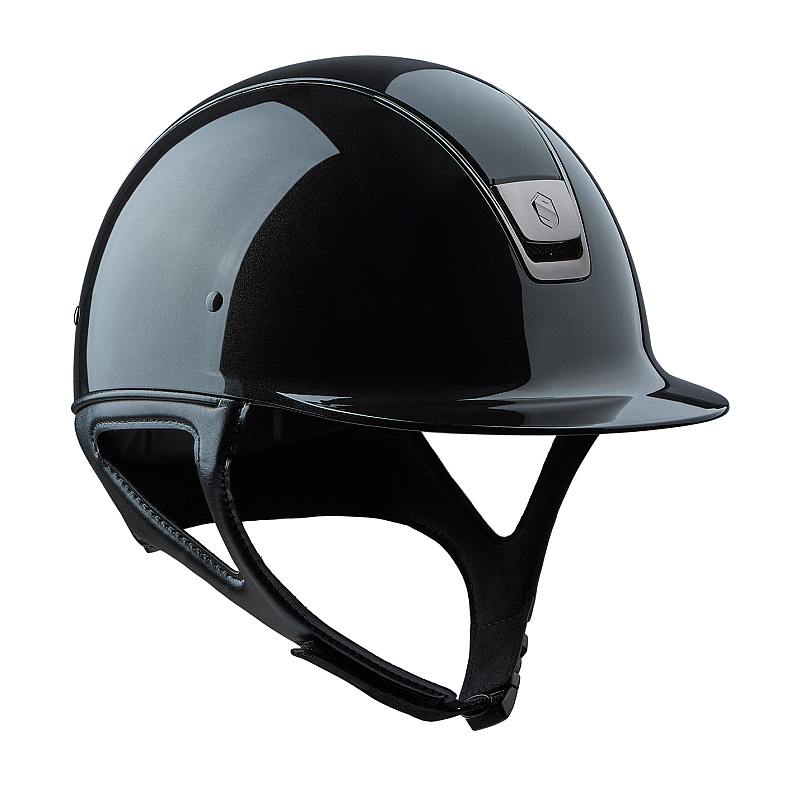 For Horses : New Collection, New Colors
Just like previous years, For Horses keeps it simple and exciting at the same time. They have introduced 2 new breeches and 2 new colors across all their riding pants. The new colors are : Bordeaux and Green!
New Colors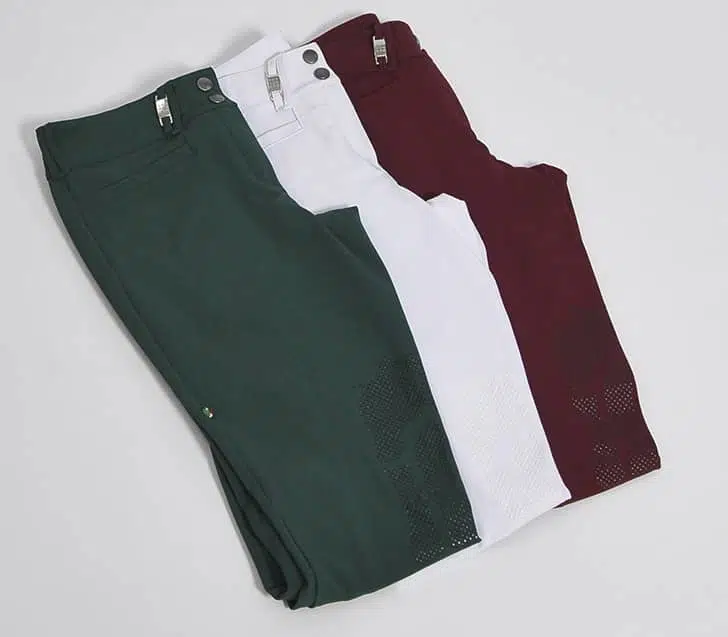 For Horses Equestrian Clothing: What's New for 2018
After the huge success of the original Push Up Show Jumping Breeches "Pat", FH has created yet another Push Up variant, this time with tights. So you are getting 2 pants in one: tights as well as push up pants. The styling is the same as the original Push Up Show Jumping Breeches "Pat", but just pull up design like the tights.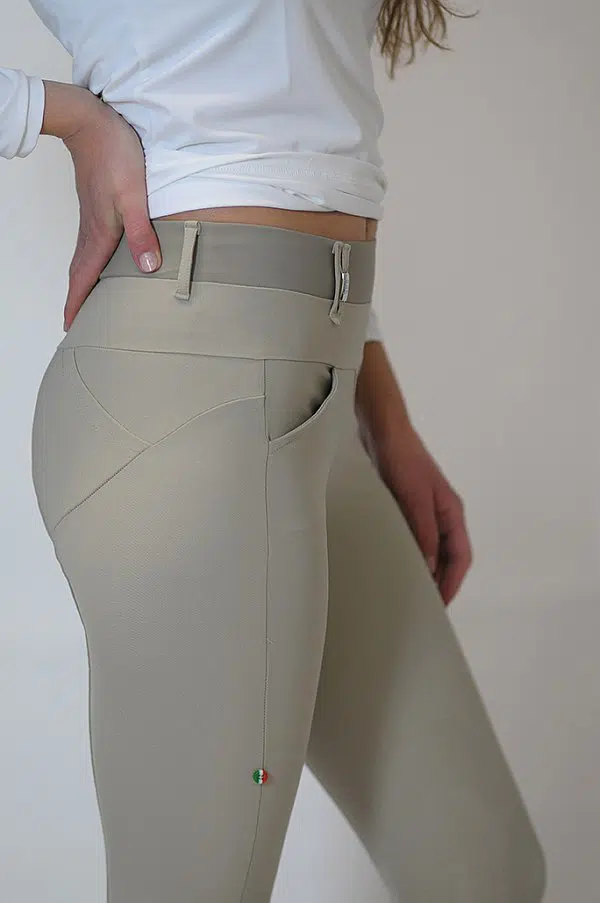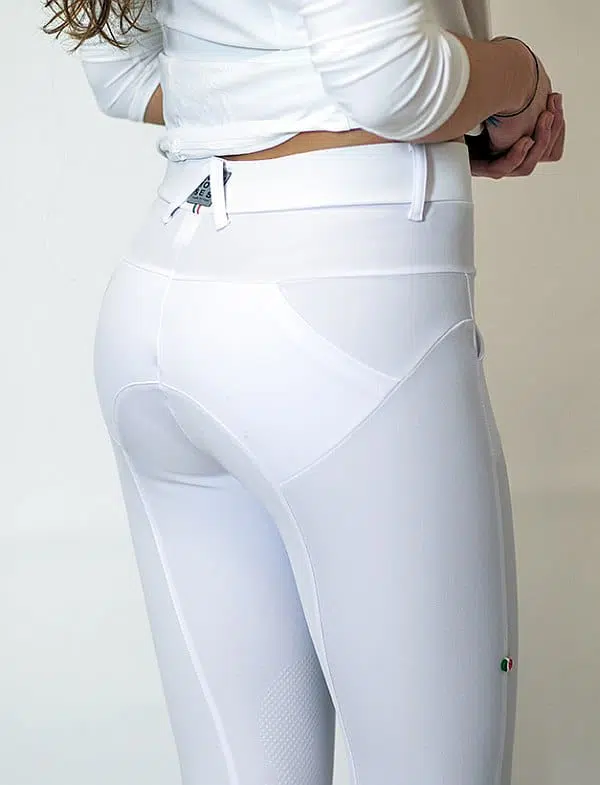 Another new model for this year is called the Emma. With a modern take on back pockets and double seams along the sides for extra freedom, the Emma combines style elements from both the Minnie and Remie. Please do keep in mind that the Emma runs slightly bigger than the Minnie and Remie breeches.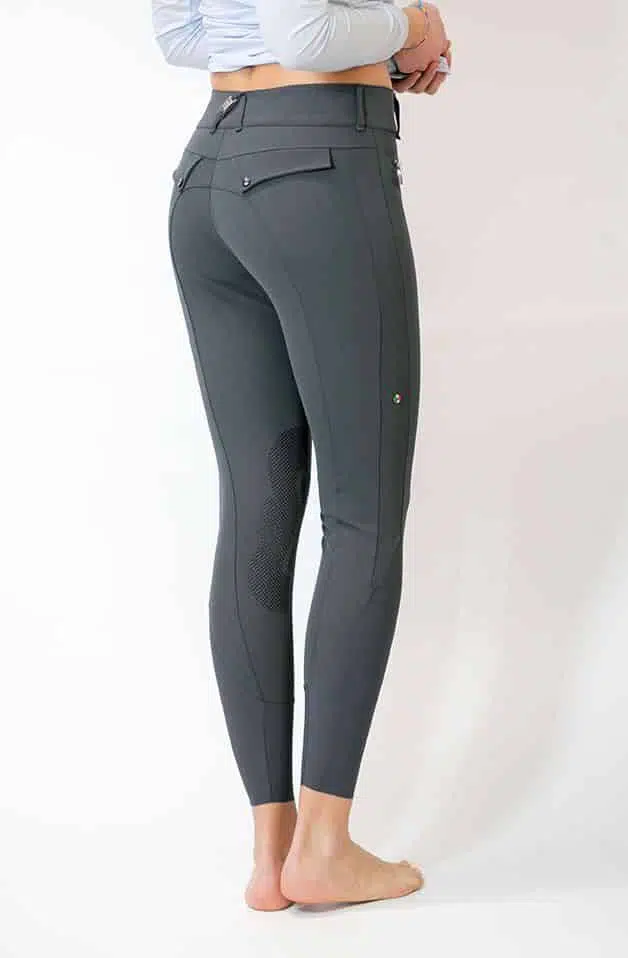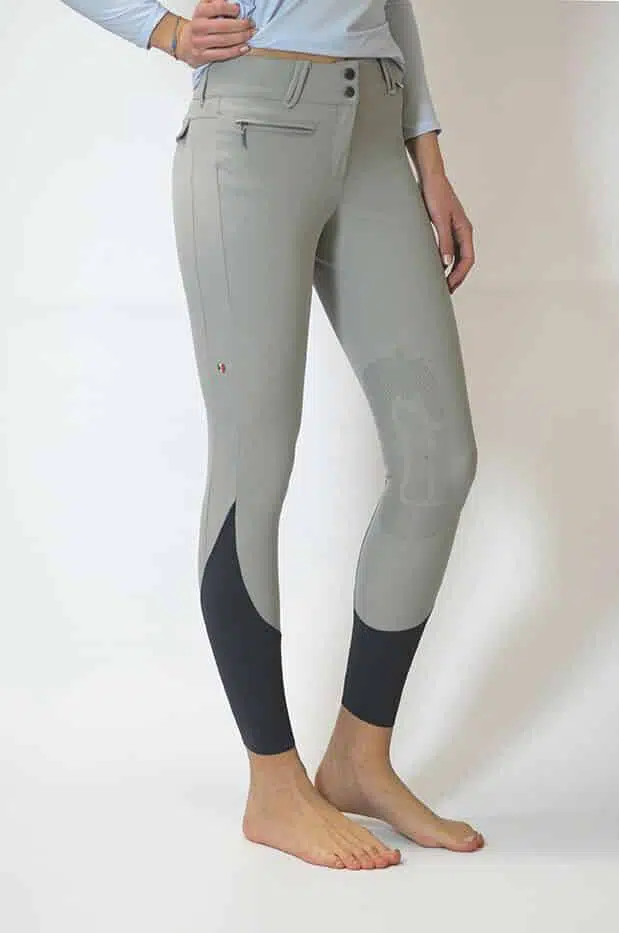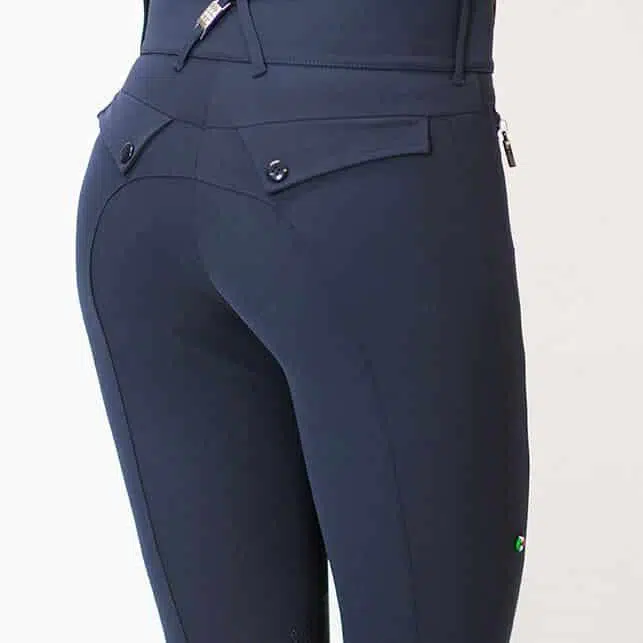 So there you have it! We are ready for WEG at #tryon2018.  If you can not wait until then, go ahead and purchase your favorites before we sell out! We know WEG will be a very busy affair, so be warned that these items will be sold out following the event.