There has been a recent trend towards anatomic bridles, particularly in dressage. Dressage is the most nuanced of all equestrian disciplines. Controlled and accurate movements require precise timing and co-ordination between horse and rider. Small details come into play and become bigger factors.
One such not-so-small detail is the comfort of your horse's neck, ears, facial nerves. If the horse experiences excessive pressure on its ears, neck or facial nerves, the ride will not be smooth. In fact, you may not even know the reason why after seemingly doing all the right things and training aids, you are not getting optimal performance.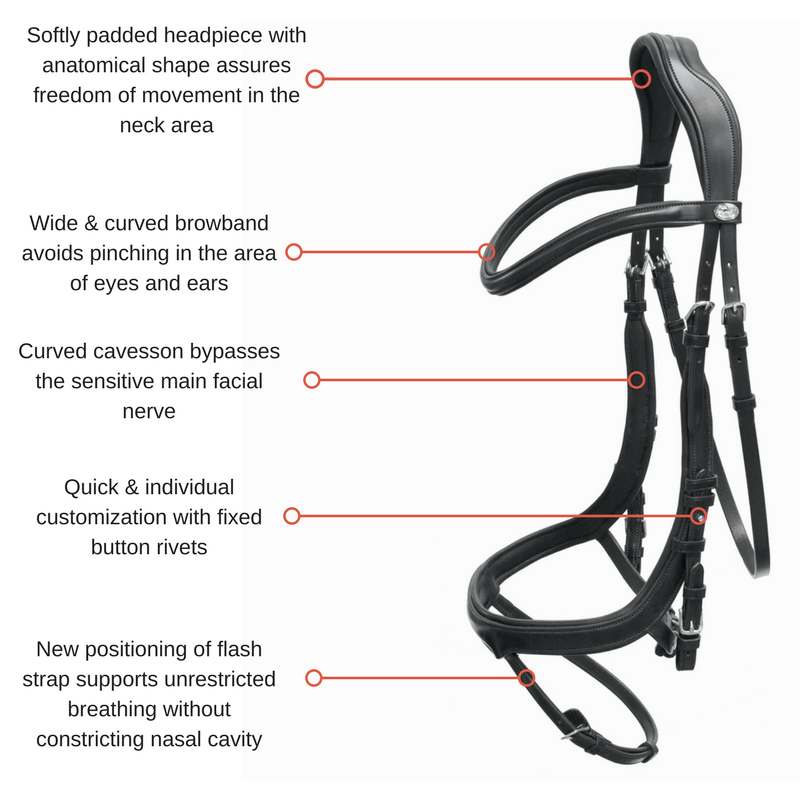 Look closer and you may find the issue. Your horse may be feeling excessive pressure on its facial nerves or neck. That may explain why it is not performing to its fullest potential. This is where anatomic bridles comes in. The term "anatomic" has been somewhat misused to imply as if it solves all the problems.
Not too long ago, PS Of Sweden introduced its own line of anatomic bridles. They have been very successful and our customers have been quite pleased with them. Read Pressure Relief with PS Of Sweden Bridles 
New for this season, is the new line of anatomic bridles from Schockemoehle Sports. These bridles have been designed from the ground up. Schockemoehle Sports has a deep expertise in the design and production of bridles. Their forte has traditionally been dressage bridles. This year, the Anatomic line by Schockemoehle Sports is a novel approach to solve the problems centered around the comfort of the horse. The idea is that if the horse is comfortable and fully relaxed, then it will perform at its highest level without too many training aids.
See for yourself in the picture below how the Equitus Alpha bridle delivers on all its promises.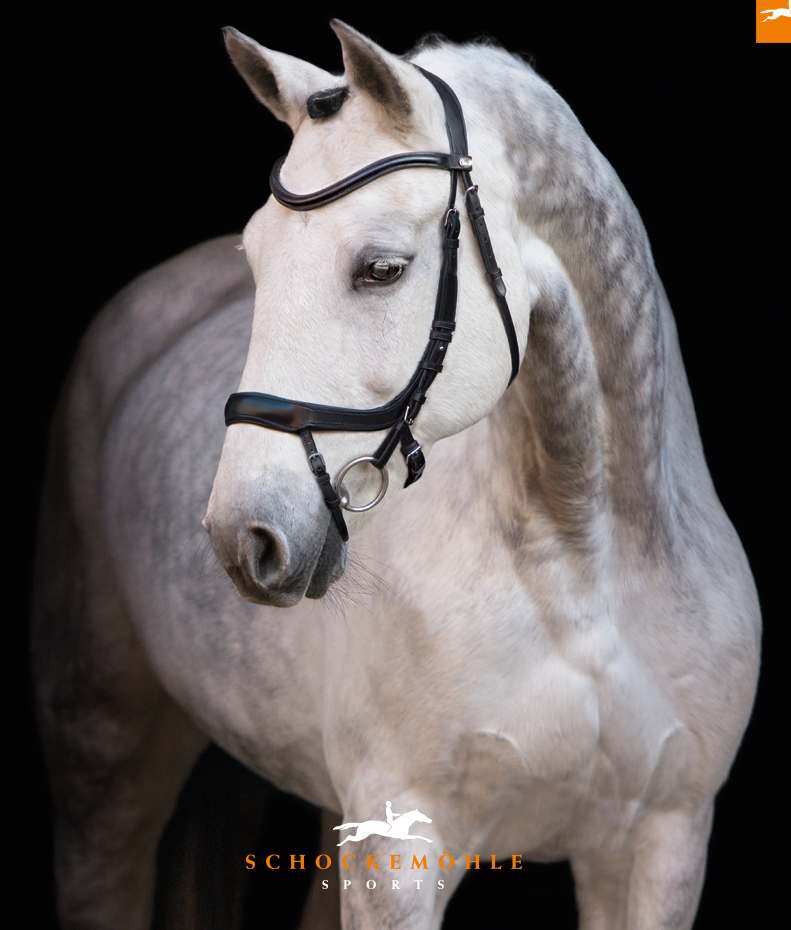 What makes the bridle "anatomic"?
The big factor in this equation is the bridle. Schockemoehle Sports Anatomic Bridles all have the following features:
Softly Padded Headpiece with Anatomic Shape
Curved Caveson bypasses the main facial nerve
Curved Browband allows full movement of eyes and ears
Flashstrap position enables un-restricted breathing
Not only has Schockemoehle Sports delivered a hit product with real useful application, the quality of the bridles is top notch. From carefully selected leather to accurate stitching, it is hard to find a fault in these bridles. With so many happy and pleased customers, this is a testament to the reputation of Schockemoehle Sports' leather work.
Explore the Full Line of Anatomic Dressage Bridles by Schockemoehle Sports
If you are interested in further research on the topic, check out the details of each of the 8 anatomic dressage bridles from Schockemoehle.
Feedback
So far, the anatomic bridles from Schockemoehle have been received very well in Wellington (and all over United States). One look at the bridle and you can see how it benefits your horse and ultimately your riding experience. No need for bulky nosebands that restrict breathing. No need to rig up your existing bridle with solutions that may only worsen the situation. What do you think? We want to hear from you. Leave us a comment. Do you own one of these bridles?